For those of us doing it, Dry January presents something of a quandary. We may breeze through the first week, drag ourselves through the second, pushing into the last half with renewed fortitude knowing the end is in sight. But, just days before the finish line, something presents itself for which one can't help but put the brakes on – Burns' Night.
What to do? One can't simply bypass it, it would feel like skipping Christmas. But then one can't have haggis, neeps and tatties, reciting Robert Burns and waving a sabre over our heads, and not accompany it with some fine scotch. In my mind, there's no question. For those of us that toast it, it's an annual calendar entry, as integral to the year as a Guinness on St Patrick's and chocolate eggs at Easter – all those things we look forward to to see us through the year. And I don't need to go into the reasons why, right now, we need these moments more than ever.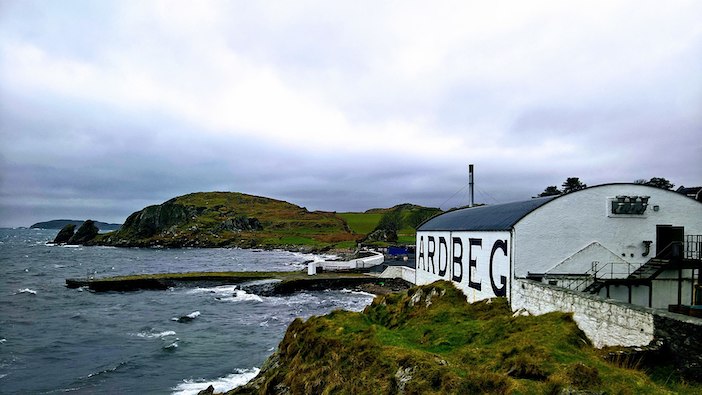 Think of it like an athlete in training taking a rest day. And, like any athlete taking their training seriously, you want to make that count, too. So, with that in mind, you want to choose your whisky wisely and, this year, we're giving it with gusto. Something that's unmistakable, something that means whisky, something packing a punch that'll make you remember this Burns' Night for a long time to come. We're going to Islay, where smoky peat defines its drams, where the mighty Atlantic brands them with its briny elixir and gives its whiskies a metaphorical coastal Celtic roar each time you take a sip.
The reigning monarch of this 'Queen of the Hebrides' must surely be Ardbeg, and we've two expressions to recommend that'll lift you straight out of lockdown and on to Islay's rugged coastline…
The 'Wee Beastie'
This new single-malt style showcases the daring, experimental side of the distillery. Aged just 5 years, but with a feisty and intensely powerful flavour, Wee Beastie has been matured in ex-bourbon and Oloroso sherry casks.  Untamed by age, it accentuates the raw power of Islay whisky. Intensely smoky, with notes of cracked black pepper, tar and savoury meats, Wee Beastie has been described as a 'monster of a dram' and it's not for the faint hearted. I mean, when was the last time you had a whisky with a hint of 'tar'? Wee Beastie, £39, available through www.ardbeg.com.
Ardbeg An Oa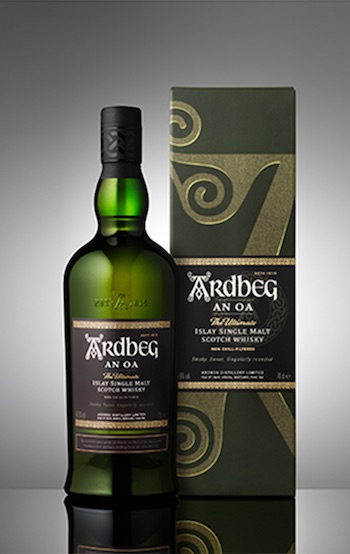 For something a little more tame, a little more refined, there's An Oa. Part of Ardbeg's core range of whiskies, An Oa is named after the Mull of Oa in the south west of Islay where the distillery is situated. The whisky is singularly rounded due to time spent in the bespoke oak Gathering Vat where whiskies from several cask types – including sweet Pedro Ximénez; spicy virgin charred oak; and intense ex-bourbon casks, amongst others, mingle unhurriedly. The result is a dram with smoky power, mellowed by a delectable, smooth sweetness and a truly untamed single malt. Ideal for those whisky lovers who prefer a more peaty, smoky dram with their neeps and tatties. An Oa, £49, available through www.ardbeg.com.
If you're going to the trouble of breaking the fast, don't forget to do it in style. For a good dram needs a good glass, and every whisky aficionado will tell you that the only way to drink a fine malt is from the iconic Glencairn crystal. Endorsed by the Scotch Whisky Association as the official glass for whisky, its unique, elegant shape has been crafted to enhance the enjoyment of both single malts and aged blends. The tapering mouth of the glass captures those all-important aromas, and its wide bowl allows the fullest appreciation of the whisky colour with the thistle style base designed to be comfortable in the hand. It's as elegant as it is practical, and with 3 million glasses sold every year across the world, it's testament to the way a whisky should be enjoyed.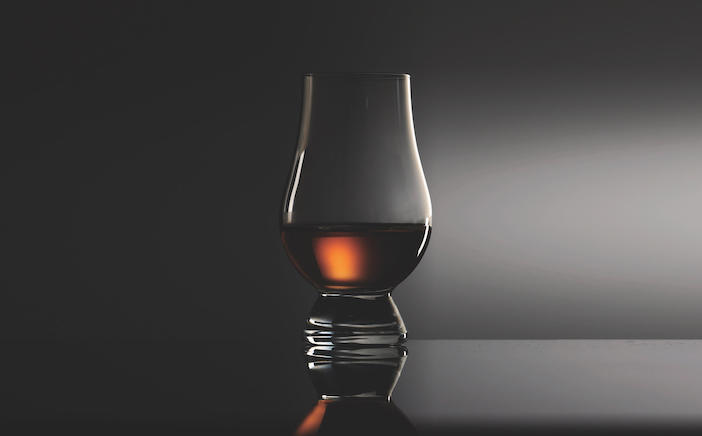 There's a wide range of Glencairn Glasses to suit all budgets starting from a beautifully presented single glass (uncut or hand cut crystal) with prices from £6. The Glencairn Glassware range can be personalised with bespoke engraving to create a truly unique gift and is available at the Glencairn online shop. Glencairn Crystal has a Burns Night promotion code for Arb readers, live today until Sunday. The code is: TAMOSHANTER and is for 20% off at their online shop: www.glencairn.co.uk.
In these gloomy days of winter, heightened by being homebound, we can still have something to look forward to and, as the great man reminds us, "the best laid schemes o' mice an' men Gang aft a-gley, An' lea'e us nought but grief an' pain For promis'd joy".
I couldn't have put it better myself. And as for Dry January? I can hear Robert Burns laughing at me as I type.