Tar and roses. Ask any wine lover what they smell when they plunge their nose into a glass of Barolo and they'll trot out that tried-and-tested duo. It's true – Barolo does have a whiff of petroleum and damasks about it, but it's so much more than that. Another generalisation levelled at Barolo is that the wines are impenetrable when young – I've heard tales of impatient oenophiles putting Barolo in their blenders in an attempt to soften the tannins.
A sublime vertical tasting of Prunotto Barolo in October offered a fresh take on the classic wine. The event, which took place at recently refurbished Connaught hotel – where the supremely talented Hélène Darroze just scooped her third star – was timed to coincide with the start of white truffle season. While a number of countries cultivate white truffles, Alba, in the northern Italian region of Piedmont, is where the world's most prized tartufi bianchi are grown, its humidity and limestone-rich soils making it an ideal incubator for the fungi. The season for Alba truffles runs from early October to late January, when restaurants in the region display the gnarly gems in bell jars like trophies.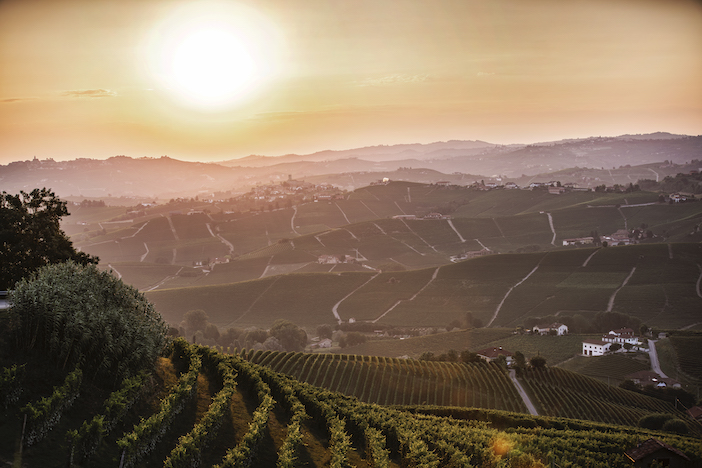 Owned by wine royalty the Antinori family, which counts Super Tuscan Tignanello among its treasures, the 71-hectare Prunotto estate is located in Alba; a mystical place of quiet majesty. Nestled within Prunotto's 7.35-hectare, amphitheatre-shaped vineyard in Bussia – the first cru in Barolo, established in 1961 – the one hectare Vigna Collonnello is the jewel in the Prunotto crown, producing terroir-driven Barolos of exceptional elegance.
The prized parcel is said to be named after a colonel in Napoleon's army, who settled in the area to enjoy a second life as a winemaker after hanging up his musket. The lunch began with a quartet of Barolo Bussia wines from the 2017, 2015, 2013 and 2012 vintages, all of which offered solo expressions of the Nebbiolo grape, known for producing bright, ruby red wines with fragrant aromas and surprisingly robust structure given the delicacy of their appearance.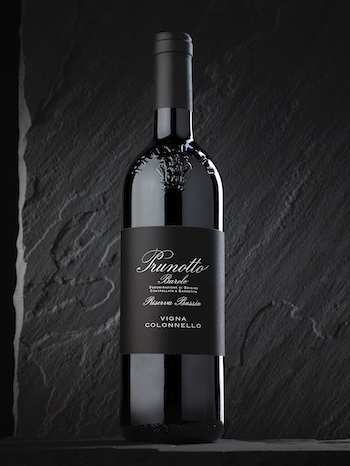 The 2015 stood out in the line-up as particularly pretty, offering a beguiling, exotic nose of watermelon and pomegranate – flavours I've never encountered in a Barolo before. Ethereal and juicy, with notes of raspberry and wild cherry, it slipped down easily. Giving it competition was the 2013 vintage, which was so silky it glided across the palate like a swan on ice skates. To pair with the wines we were served a daintily plated oyster mushroom carpaccio served with crispy leeks and an oozing, slow cooked egg resting on a potato nest dusted with white truffle. The earthiness of the mushrooms paired perfectly with the autumnal aromas in the wines.
Our palates suitably whetted, we moved on to the final quartet – four vintages of the near-mythical Vigna Colonnello from 2015, 2014, 2013 and 2012, all of which had their own charm. To pair with it came perfectly pink slices of duck breast in a glistening duck jus served with white kohlrabi purée and maitake mushrooms blanketed in white truffle for the 360°truffle experience.
While the 2012 vintage offered intriguing aromas of tea leaves, dried flowers and crushed herbs, the 2013 stole the show. Dangerously drinkable, it was one of the most exquisite wines to have ever passed my lips. There was an explosion of juicy fruit on the nose, from strawberries and raspberries to red currants, which popped up on the palate too. Rarely have I encountered a wine that disappeared from my glass so quickly, leaving me yearning for a second pour.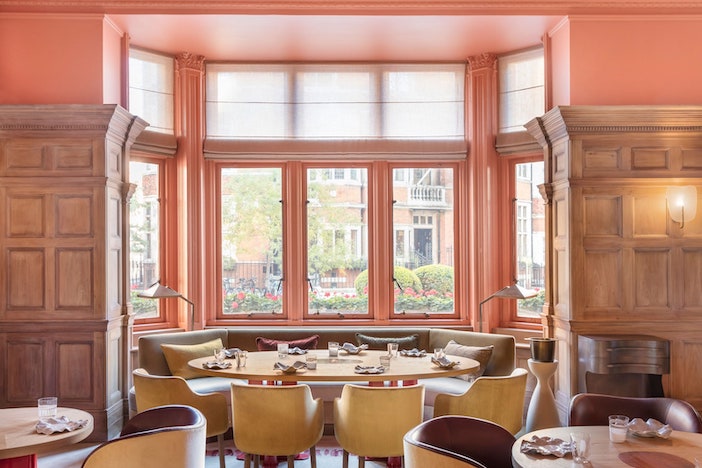 Ending the lunch in style, we were presented with a pitch perfect nashi pear mille feuille dotted with vanilla whipped cream, served with a refreshing scoop of pear sorbet. Reminding us of our three Michelin star surroundings, the pud was finished with a flourish of gold leaf. The lunch reminded me that assumptions about wine are dangerous – well known styles and regions can surprise you in unexpected ways. Wine is a living, breathing thing, and the same bottle will taste different depending on the day you open it. Therein lies its beauty.
For more information on the Prunotto estate and its wines, visit www.prunotto.it.