It's Hallowe'en. To hell (ahem) with hackneyed horror films and (socially-distanced) trick or treating, we're going where all things ghoulish are done a little differently, with a dash of panache and a sense of respect for the departed. Tom Bangay embraces the Day of the Dead, and cracks open some fine tequila…
There are three kinds of people.
The first kind are the people who, when it's Halloween, keep the lights off in the front room. They sit in the back sipping pinot and hate-watching Emily in Paris while they look at their phones. When crowds of kids dressed up in absurdly cute outfits roll up at their front doors, they pause with bated breath and wait silently for them to leave.
The second kind are the people who slip pumpkins and tubs of mid-range sweets into their Ocado baskets in early October, then stash them in the cupboard for a few weeks. They work on Halloween decorations that are lots of fun to make, and ultimately disappointing to look at, but it's the thought that counts. They rush home from work (or in 2020, from the other room) all sweaty to get their house lit up, and hide in position, waiting to shower groups of strange children with teeth-destroying treats.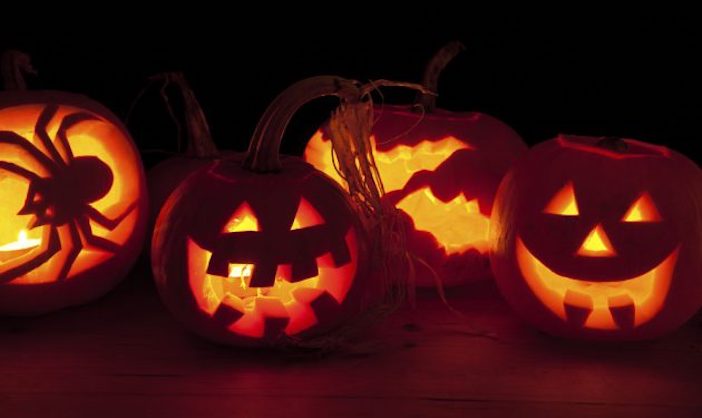 The third kind of people – my kind – do neither. Because we have realised that there's no point blowing all your party energy on Halloween, when hot on its heels is Day of the Dead – a holiday that really means nothing to me culturally, as a vanilla kind of British dude, but means absolutely everything to me as a tequila enthusiast.
In that spirit I'm sampling some of the choicest tequilas around, to try and make the Day of the Dead really … come alive? I think that works. This is 2020 so my cocktail bar is my dining room and my drinking buddies are my cats, but there's a good vibe in this place and everyone seems up for a big session. Let's do this!
First up is a margarita, because I'm not Dwayne Johnson and I can't just start drinking huge glasses of neat tequila at 6pm. It's bad enough that I do that with Scotch. Like any self-respecting tragic ageing hipster I have the requisite equipment and dubious bottle of triple sec lying around to make this happen, and nothing but time on my hands to crush the ice myself. At the heart of this one is Jose Cuervo Silver, which is a fine, clean baseline to get things moving. I'm a salt fiend so before I even realise what's happening, I'm licking it off the glass and getting ready for the main course.
The main course is the tequila billed as the world's first premium: the 1800, which you can find – thank god – in Waitrose. 1800 is a wonderful tequila because it's smooth and soft – retailers will try to tell you that the cheap bog-standard tequila you find behind bars is 'sharp' or 'sweet' or 'angular' or whatever, but what they really mean is that it's gross. Indeed, the reason why people tend to shoot tequila, instead of sipping it like you would a lovely mezcal or similar outside a sleepy bar in Oaxaca, is because mass-produced imported tequila is, for the most part, nasty.
Not this 1800 though – and that's why I'm complying with a tempting recipe I've been sent for an '1800 tequila Granada 'rita' – tequila, lime juice, triple sec, a touch of agave, pomegranate juice, lime and pomegranate seeds to garnish and, of course, salt. I manage down all the ingredient sizes except the tequila, just to make sure that taste comes through – it's smooth, stable, almost thirst-quenching. You can make some pretty premium cocktails with this one, and considering we're all locked down and sliding inexorably into a nation of day drinkers, adding the 1800 to your cabinet seems like a no-brainer.
But wait. Dessert. The night is young. Both cats are still with me, though one is asleep and the other is licking … well, let's just say if he was a person he'd be kicked out of the bar. But the crew is still together and we have one more treat in store.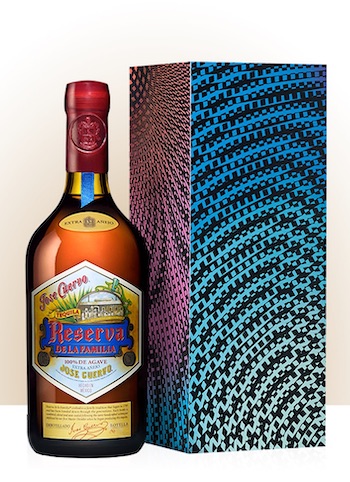 And what a treat it is. I'm well aware that Jose Cuervo is a saturated brand that carries mass market associations, but so is Johnny Walker and their high end is still pretty high. So too here with Jose's Reserva de la Familia – blended from the family's secret stash, ever-changing through the years, and absolutely delicious.
Back into the cupboard go the triple sec and cocktail set – wash that later – and back to the fridge with the limes and pomegranate juice. This is a sipping tequila, the sheer quality of which should wash away your worst student tequila flashbacks and begin to rehabilitate this as a classy drink for sipping in chairs, rather than sandwiching between salt and lime on a sticky floor. The blue agave that makes the cut for this is about ten years old, then the liquid takes on a journey not dissimilar to more feted cousins on the spirit shelf, resting in French and American oak barrels for a few years.
This all leads to a drink so subtle, so understated, so overwhelmingly elegant (at 38%), that it can be consumed with the carefree abandon of the more obviously drinkable spirits – your chocolatey Auchentoshan or featherlight Benromach, for example. It's so delicious that my feline drinking buddies take their cue and leave me to finish the bottle. Whatever guys, I know what I'm doing. 2020 means a night on the tequila looks a little different – but it can still be absolutely marvellous.
1800 Tequila Silver is available at all good stockists, such as Waitrose. Click the links for more information on Jose Cuervo Especial and Reserva de la Familia. Both can be picked up for a song at amazon.com. And when you get your bottles, try these for size…
1800 Tequila Granada 'Rita (Granada is Spanish for Pomegranate)
Rocks Glass (1/2-rimmed w/ Pink Himalayan Salt)
Cubed Ice
50ml 1800 Silver
25ml Fresh Lime Juice
25ml Triple Sec
5ml Agave Nectar (Optional)
15ml Pomegranate Juice
Add all ingredients to shaker with ice, shake hard and strain over ice into glass 
Garnish w/ Pomegranate Pods & Lime Wheel 
Jose Cuervo Blood Orange Margarita
50ml Jose Cuervo Especial
25ml Fresh lime juice
30ml Blood orange juice
15ml Agave syrup
Shake hard and strain into glass, then pour 1/2 shot of orange juice to bleed into drink.
But remember, Cuervo's Familia is sipping tequila; simply enjoy neat or on ice. ¡Feliz Día de los Muertos!