Wine expert James Lawrence offers some alternatives to the Champagne big boys…
There is no questioning that the best Champagnes are wonderful wines – luxurious, delicious and extremely glamorous. Indeed, the great houses of the region have done a remarkable job in ensuring that the name Champagne carries almost mystical properties; for the vast majority of us the so called Grande Marques completely rule the prestige market.
Yet, while Cristal, Krug and their friends continue to dominate that quintessential image of luxury within the industry, they in reality represent a wafer thin slice of a larger pie. Recent tastings of lesser known prestige cuvees forcefully reminded me of this fact, for I was as guilty as the next Champagne lover in always using Dom Perignon and Cristal as the top-end benchmark.
I suppose it all revolves around what you want from your bottle of expensive fizz. Need to make a statement? Simple, order a bottle of Dom Perignon or Ace of Spades in a trendy London nightspot, invite your friends, pop the cork, and create a scene. Job done. But, as you're reading this article, let's assume you are just as interested in the wine inside the bottle, as the label. If that's the case then you will definitely want to check out the five Champagnes below, which represent some of the best value and winemaking flair across the Champagne industry: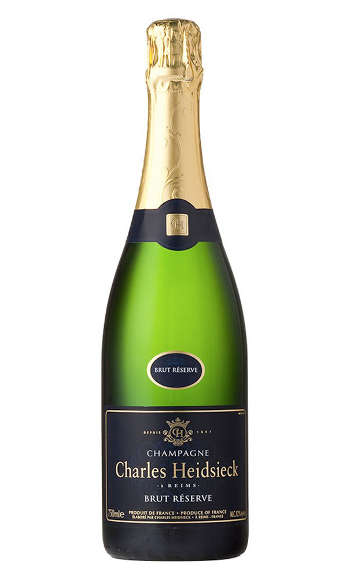 Charles Heidsieck: NV Brut Reserve
One of my favourite houses, this remarkable property undoubtedly crafts Champagne's best value non-vintage offering – the Charles Heidsieck Brut Reserve. Ok, so it isn't officially a prestige cuvee, that title belongs to their vintage Blanc de Blancs (100% Chardonnay Champagne) the Blanc de Millenaires. But in everything else other than name, this is a prestige Champagne. Benefiting from the extensive stocks of reserve wines held at Charles Heidsieck, built up over the years by legendary cellar master Daniel Thibault, the wine is utterly remarkable: toasty, rich, complex and yet extremely elegant. The latest release offers opulence and a very fleshy style. The nose is multifaceted: buttered toast, dried fruits, pistachio and almonds all vie for attention. The palate is similarly evolved and complex, the finish long. And here is the added bonus. A bottle can be yours for less than £50. Compare that to say the Krug Grande Cuvee, which is exquisite but retails at around £130 a bottle.
Yet, Charles Heidsieck's Brut Reserve is not really that well known outside the trade. But, the appeal is slowly catching on; my advice is to snag a few bottles soon before the world truly understands just how good this Champagne is, and the price rockets.
Where to buy: Fortnum & Mason (£45.00)
Perrier-Jouet: 2006 Belle Epoque
Enjoying a bottle of Belle Epoque is always a good idea, a wonderful prestige cuvee from a great house that has unfortunately been accused of putting more effort into the pretty floral label than the wine. Utter nonsense, as anyone who has sampled this magnificent Champagne can testify. The idea for Belle Epoque came to its former owner Henri Gallice in 1902, who commissioned Emile Galle, a leading glass maker, to design a vintage bottle with hand painted flowers for the luxury market. Sadly, the idea was shelved but the concept of a floral design for Perrier-Jouet's prestige Champagne was resurrected in the 60s, with the inaugural vintage, 1964, released in 1969.
The latest release, from the 2006 vintage, is a delight to drink. Representing the antitheses of full-bodied Champagne, Belle Epoque offers unparalleled finesse, a delicacy and lightness of touch that derives from the large amount of top-notch Grand Cru Chardonnay in the final blend. The nose is open and focused; citrus, honeysuckle and grapefruit give way to a fruit driven, generous palate. The very smell and taste of elegance. With bottle age, I'm told more rounded coffee and vanilla notes emerge, but to be honest, I can never bare to cellar any bottles of Belle Epoque that come my way. The problem with this Champagne, is that it tastes too damn good!
Where to buy: Majestic (£100.00)
Ruinart: 2004 Dom Ruinart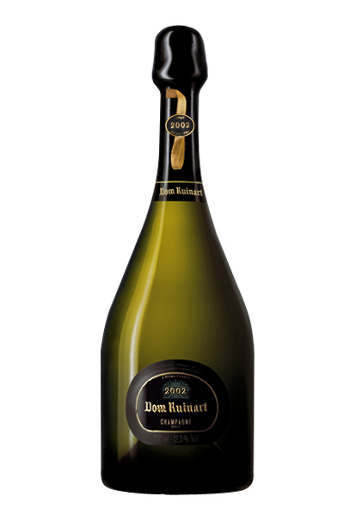 Among the brands owned by luxury goods empire LVMH, Ruinart has kept a relatively low consumer profile in recent years, despite being much-loved by sommeliers and indeed the wine trade. The result being that most Champagne drinkers have never heard of Dom Ruinart, the remarkable Blanc de Blancs prestige cuvee of the house. This is most definitely our loss, for Dom Ruinart is in my opinion the region's finest Blanc de Blancs, when the price/quality ratio is taken into account. Its competitor would be Comte De Champagne from Taittinger; Salon, another famous Blanc de Blancs can also be wonderful, but at over £200 it ought to be.
Dom Ruinart is composed of the finest Chardonnay base wines, chosen from exceptional vineyards across the Cote de Blancs sub-region and the Montagne de Reims. The wine usually displays exceptional length, body and could be best described as top white burgundy with bubbles. However, it can be restrained in its youth and most connoisseurs would advocate cellaring your new bottles for at least 5 years. What emerges from bottle age is a heady combination of supreme poise, balance and mineral elegance, overlaid with more exotic flavours of caramel, coffee and grilled hazelnuts. The 2004 is a textbook Dom Ruinart, both refined and powerful. Expect lots of toasty, beady notes, a lush vinousity and wonderful freshness underpinned by gorgeous citrus and white flower flavours. In every sense – delicious.
Where to buy: BBR (RRP not yet available – very recent release. However the 2002 is widely available at around £130)
Philipponnat: 2005 Clos de Goisses
This relatively small outfit hides a big secret: the Clos de Goisses vineyard, perhaps the most unique and special terroir in the entire region. Philipponnant has been producing superlative single vineyard Champagne from this clos, or walled vineyard for many decades, after the vineyard passed to the house in 1935. Long before single vineyard Champagnes became trendy, Philipponnant was crafting totally unique wine from 5 hectares of east-facing vines in the village of Mareuil-sur-Ay. Production is tiny compared to the standards of Champagne and the wine unique: often more like a wine than a Champagne with its powerful, rich, complex fruit driven flavours.
Clos de Goisses is essentially the ultimate connoisseurs Champagne. Sommeliers often go starry eyed just when talking about it with potentially interested restaurant punters. It also used to be one of the most criminally undiscovered secrets in the region, but thankfully this is changing. Sadly, so has the price increased although a bottle is still cheaper than many prestige cuvees. The 2005 is typical, in that Goisses offers plenty on release, but only extensive bottle ageing tends to unlock the full flavour potential of this remarkable cuvee. So yeasty, ripe expressive fruit all present and correct, but don't make my mistake and cellar this baby for as long as you can bare to wait. Judging by tasting notes of older Clos de Goisses vintages, there is a lot more to come.
Where to buy: Fine + Rare (£463.00 for case of six)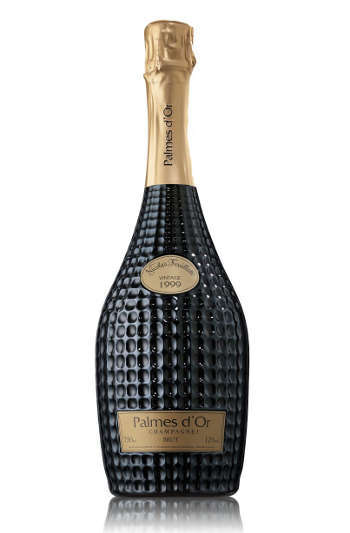 Nicolas Feuillatte: 1999 Palmes d'Or
Singing the praises of this massive Champagne cooperative as a producer of top fizz would make many French Champagne connoisseurs choke on their croissants. The Nicolas Feuillatte brand, which is owned by the CVC cooperative is today producing over 6% of the region's total volume and the NV is the darling of the supermarkets – a Champagne for less than £16. Indeed, the trade has long been sniffy about the brand; it's a bog-standard Asda fizz they cry. And it is true that the basic range isn't particularly exciting – their top offering, however, is a completely different story. With its lavish bottle, the Palmes d'Or prestige cuvee is complex, intense, racy and utterly delicious; every bit a prestige Champagne both in packaging and wine quality.
The brand was founded by its namesake, Nicolas Feuillatte, a Parisian who enjoyed a diverse career spanning coffee importing and working for the United Nations in Africa. He started production in 1972, and quickly became a force in good value Champagne before selling up in 1986. The cooperative helped themselves to the brand and vineyards, but crucially Nicolas remained the brand's ambassador and continues to tirelessly promote the wines despite being in his 80s. His pride and joy, the Palmes d'Or is typically composed of 40% Chardonnay and 60% Pinot Noir from top vineyards including Le Mesnil, Chouilly and Ambonnay. I had my first taste of the 1999 last week and was astonished by the quality, especially considering that 1999 wasn't a stellar vintage. An intensely vigorous mousse brought flavours of honey, toast, grilled nuts and ripe stone fruit, underpinned by perfect acidity. The wine's refreshing mineral edge and maturity makes it the top choice for alfresco dining in 2014.
Where to buy: Drink Supermarket (£79.99)