This year we're eschewing the multitude of gift guides of gadgets and gardening paraphernalia, full of the sorts of things Dad feigns enthusiasm for with a rictus grin and a feeble 'thank you', knowing it'll end up in the garage unopened by the end of next week. No. Instead, we're dedicating this one to just what Pater wants: whisky. And this is whisky with a difference. So, get your Pops' chops round this lot, we've got some corkers in here…
Our choice blend: Johnnie Walker Blue Label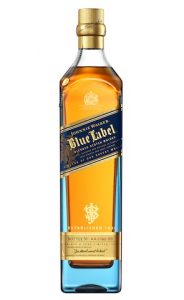 Single malt snobs, stand aside. When it comes to blends there is but one that trumps many a pretender from the distilleries' ranks. Ahem, and largely because it comes crafted using remarkably rare handpicked single malts from the four corners of Scotland (so, you might argue, it's the best of many of them). This one even features irreplaceable casks from long-closed 'ghost' distilleries. Take it from us, this is special. Tasting Johnnie Walker Blue Label is like experiencing a rolling wave of flavour; velvety smooth and vibrant with layers of fruit, spice and long, lingering smokiness. Best served with iced water between sips, naturally; however, if you want a new taste experience an equal measure of soda to open up the layers in this remarkable Scotch. Not for nothing is this a world leader. RRP £144 for a 70cl bottle.
The big surprise: Cotswolds Single Malt
Yes, you read that right. If the English can do wine, then why not whisky? The Cotswolds Distillery Single Malt is the first ever whisky to come from the quintessential AONB and is created using only Cotswolds-grown barley. The inaugural release, launched late 2017, is rich and fruity in style and has been matured in a combination of first-fill ex-Bourbon barrels and specially shaved, toasted and re-charred red wine casks. The young expression bursts with notes of honey and butterscotch, layered with light fruits (peaches, apricots) and a hint of marzipan. Spice and caramelised bitter orange lead into a long, resinous finish with dark red fruits and a hint of treacle. So, if your Dad loves getting stuck into the British countryside, this one's for him. RRP: £46.95.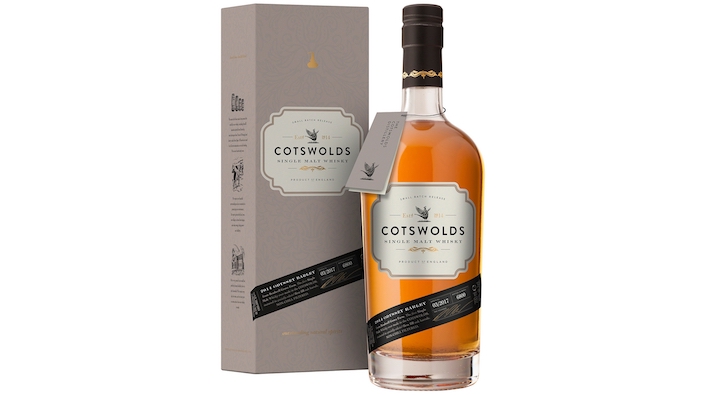 The bigger surprise: Milk & Honey – Israel's first whisky (main picture)
Set up in 2013, with no expense (nor expertise) spared, Milk & Honey is Israel's first whisky distillery, from entrepreneur and whisky enthusiast Gal Kalkstein. With the most advanced equipment, the finest and meticulously sourced raw materials, their first single malt whisky was released in 2017. A limited run of just 391 bottles swiftly sold out through a bidding process that exceeded £500 per bottle. Their next run will not be ready until the end of 2019 but, in the meantime, you can sample their 'New Make' Single Malt and Young Single Malt, currently too young to be called 'whisky' but being the basis of their next edition, will certainly give you a hint of what's to come. Now, wouldn't you like to see the look of surprise on Dad's face when he sees that, eh? RRP: £54.95.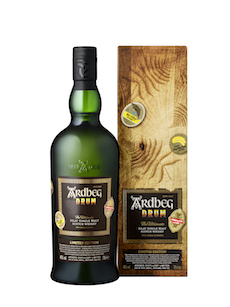 For peat fiends: Ardbeg Drum
Father's Day is in June. Why, then, is some unconscionable madman recommending you buy something from the brand synonymous with wintery, peat-addled, stranded-on-Islay smokey fireside revelry, for a summer gift for your father? Don't panic, readers. We haven't lost it. No, the Drum – Ardbeg's new limited bottling – was matured in bourbon casks, as per, but then it rested in Caribbean rum casks, for that tropical finish. It's still an Ardbeg, all sullen and delicate; but it's got all manner of pineapple and coconut going on under that peat. Bang the Drum with your dad. RRP: £98.
If he prefers his whiskey with an 'e': Balcones Texas Rye 100 Proof
If your pops favours something cultivated stateside, then this might be the ticket. This dark, caramel-toned number was launched last year – it's 100% Texas rye, twice post-distilled and then matured in charred American oak barrels. It's extremely creamy, bottled at 50% vol, and is the ideal accompaniment to a barbecued rack of ribs, or something similarly oversized. RRP: £67.
The Asian entry: Kavalan Sherry Oak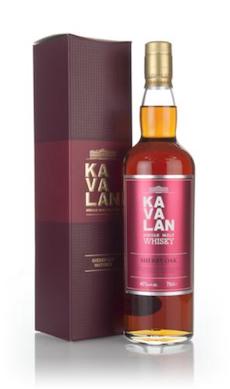 The Taiwanese wizards at Kavalan have made a real impression on the single malt landscape in recent years, and our personal tipple of choice is the Sherry Oak. Bottled at a reasonable but still aggressive 46% with spring water, it's got a big sherry punch to it and a long finish, but will see you through some easy afternoon drinking this Sunday with the old man. Well worth the money. RRP: £85.
For the traditionalist: Lagavulin 16 year old
It's hard to write any kind of whisky buying guide without including the absolute king of the reasonably priced single malts, the Lagavulin 16 year old. It's just so stunningly reliable. It invariably oscillates between £50 and £60 – in fact, at the moment you can pick it up for £48 at a couple of online outlets – and it's relentlessly world-class. It's been my go-to gift for anyone who claims they like whisky for at least ten years and any day now I might extend the gifting instinct to my father. It's a perfect mix of peat and flavour, and it will never, ever let you down. RRP: £50.
All listed drams are available through thewhiskyexchange.com and selected stockists.
Here's wishing all our readers, and their Dads, a very happy Father's Day. Chin chin!