It seems everyone's producing a craft gin these days. What began less than a decade ago in a copper pot still in a garage in Hammersmith, has blossomed into a massive global industry that has almost every corner of the land – and beyond – turning its hand to distilling with botanicals.
As mad a craze as it's become, a sort of 21stcentury homage to Hogarth, the reason it works is that each gin has its own unique story, its own recipe, however peculiar in its make-up, that is particular to its origin. And for all the young pretenders out there, there's something quite reassuring about a new gin coming from a distiller that's been doing it for generations, quite literally.
Let us tell you a story…
On any given night in Georgian London, a fete was afoot at one of London's many pleasure gardens. One of the most famous was the Marylebone Pleasure Gardens, near the Rose of Normandy tavern on the east side of what is now Marylebone High Street. Here, just a silver sixpence would buy you access to fireworks shows, dances, burlesques, classical concerts and cock fights, whatever might be your, well, pleasure.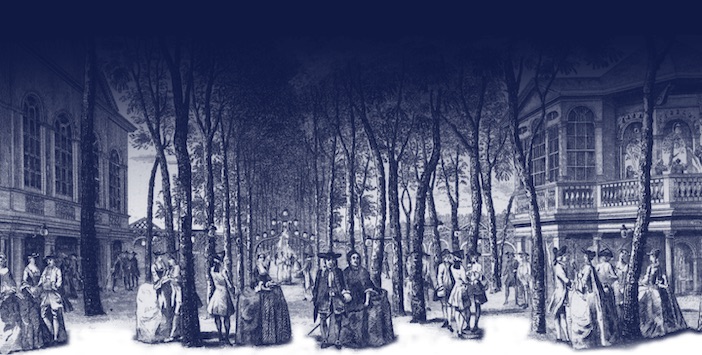 Georgian refinement intersected with notoriety, gambling and card sharping. Society's upper echelons mingled with the lower orders in a way unthinkable in any other walk of life at the time. In this magical place, princes could – and did – happily rub shoulders with paupers. Marylebone, it is said, was even frequented by notorious highwayman and horse thief, Dick Turpin.
Amid this colourful backdrop, in 1762, at a time when London's Marylebone Pleasure Gardens were in full swing, one Thomas Greenall founded Greenalls and began distilling the original London Dry Gin. Thomas would be the first of eight generations to continue this tradition, all the way to Johnny Neill, who carries the family torch forward today.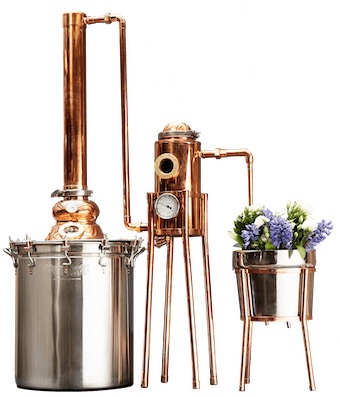 In keeping with his ancestor's spirit of innovation and exploration, Johnny commissioned the creation of a tiny copper pot still, and named her Isabella after Thomas's daughter, to produce an even more limited-edition spirit.
Isabella sits proudly in the 108 Brasserie in the Marylebone Hotel, giving a home to what is probably London's most centrally located distillery, named appropriately enough, the Pleasure Gardens Distilling company. And here Johnny is turning his hand to some of the craft gin canon's most exclusive and limited editions, such as the 108 bottles he's produced of Irish Lavender gin.
Craft gins created by the eighth generation of a distilling tradition. Now, what more pedigree do you need than that.
If you can't get to the 108 to sample the range of cocktails from Mary-Le-Bone, here's a classic you can concoct at home:
Marylebone Collins
35ml Marylebone Gin
20ml Lemon juice
10ml Grapefruit juice
15ml Sugar syrup
GLASS: Collins
METHOD: Build over ice
GARNISH: Lemon wedge and grapefruit slice
Bottoms up!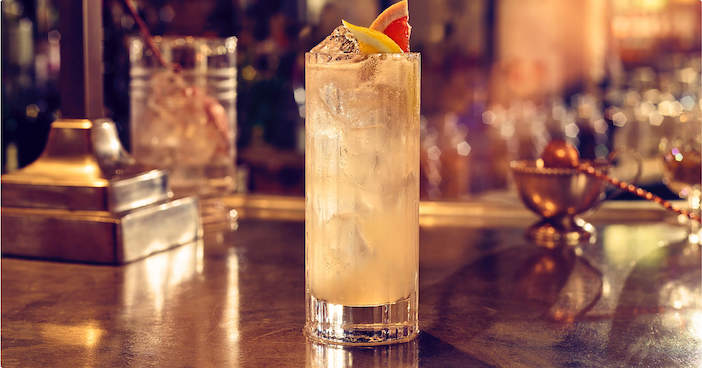 Mary-Le-Bone is distilled by The Pleasure Gardens Distilling Company, which is owned by HJ Neill Ltd. The Mary-Le-Bone gins utilises the floral botanicals that were associated with the Marylebone Pleasure Gardens, which were incredibly popular when Thomas Greenhall founded Greenalls, and this heritage is what has inspired the brand. For more information and recipes, visit www.marylebonegin.com.
For more information about 108 Brasserie, including menus and what's on and the 108 Gin, visit www.108brasserie.com. As well as 108 Brasserie, Mary-Le-Bone gin can be enjoyed at other Arb favourites, Fera at Claridge's and The Dorchester.