I developed an incredibly unhealthy and damaging obsession during the first Covid lockdown that, like those extra 5lbs, I've found impossible to shift. A combination of free time and few opportunities to spend my hard-earned cash pushed me towards the world of wine and wine at the fine-ish end of the spectrum at that.
Even more unfortunately, I developed what the kids call a "major jones" for pinot noir. Pinot noir the grape is fickle and picky, and requires cool-climate conditions that few wine-growing regions can provide. But this pickiness serves to make it even more desirable in the jaundiced eye of the wine nerd, who will quite literally lose their mind and their wallet in the hunt for its ethereal aroma of red and dark fruits combined with the funk and earthiness of the forest floor and the farmyard. At its best it is silky and, quite frankly, pretty damn sexy.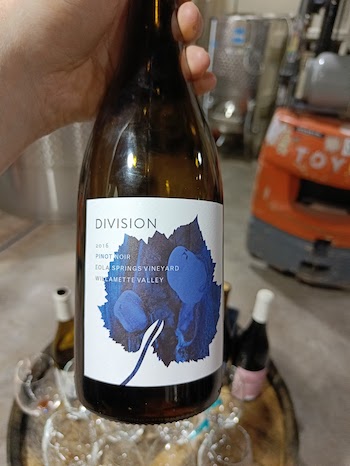 High class pinot is also expensive. Burgundy is the grape's spiritual home, but the market has gone stratospheric in the last twenty years. Here, like the Wall Street bankers of the eighties, the Burgundian masters of the wine universe charge hundreds, if not thousands of pounds for their finest bottles of fermented grape juice. At these prices one must be seriously rich or immensely serious about wine.
Indeed, the closest I've ever got to a bottle of Domaine Romanée-Conti was a visit to Burgundy last year where I looked wistfully from behind a low stone wall at the small vineyard where the world's most exclusive grapes are grown. I would probably have jumped the wall and kissed the ground, but my wife was there and modesty prevailed.
So where else can a wine lover of more conventional means turn for their pinot fix? Well, there are other European options like Germany and northern Italy. Or further afield, excellent pinot is made in Tasmania, Chile and New Zealand's South Island. But the Burgundians have also dropped a major hint: Oregon, in America's Pacific Northwest, has the cool climate and complex geology required for great pinot and some of Burgundy's most famous names have bought vineyards in the state's Willamette Valley to take advantage of this bountiful terroir.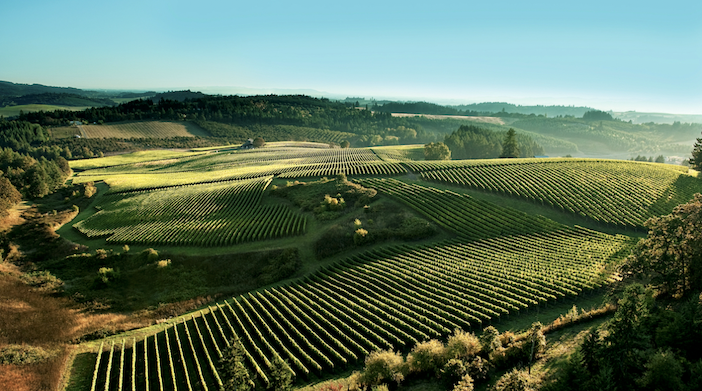 The Beaver State (yes, really!) is home to over to just over 1,000 wineries, but the vast majority produce fewer than 5,000 cases a year, which is peanuts compared to the big boys in neighbouring California. Moreover, the state's wine industry is a baby: the first grapes were only planted in 1965 and the first vintage was bottled in 1967.
To make a name for themselves, therefore, Oregon's winemakers have had to focus on creating something that can compete with the best on a global playing field. It is this emphasis on quality and the potential for fine wine that means the state has cultivated such a high reputation and drawn investment from elsewhere in the wine world.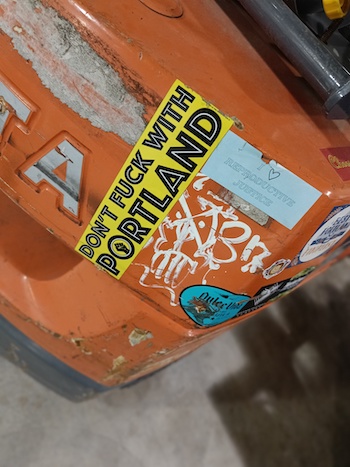 Therefore, when the chance of a wine tasting trip to Oregon landed in my inbox, I cleared my schedule, packed my wine thermometer (pinot should be served coolish to preserve the aroma) and boarded a flight to Portland quicker than you can say malolactic fermentation. Portland is the state's largest city and spiritual home to that millennial subspecies in long-term decline, the hipster. It is also going through something of a tough time post-pandemic with addiction issues and homelessness meaning that many downtown businesses have had to close, with more empty units and boarded up windows that you'd expect from this famously liberal and wealthy city.
But there is more to Portland than its current troubles and while Oregon's principal grape growing region is the Willamette Valley, to the south, you don't actually have to leave the metro area to start your tasting journey. The city is now home to several urban wineries – producers who buy in grapes from local vineyards and vinify them in the kind of industrial spaces usually reserved for slightly more prosaic activities. At the Portland Wine Company, site of a former fire extinguisher repair firm, winemaker Matt Berson produces about 4,000 cases a year of predominantly pinot noir and riesling, with some gamay, sauvignon blanc, sparkling and rose thrown it too. Meanwhile, down the road at Division Wines, Kate Norris and Thomas Monroe have over 20 different cuvees in bottle, including a Nebbiolo from grapes grown just over the state border in Washington and some impressive single-vineyard pinot noir and chardonnay from the Willamette Valley.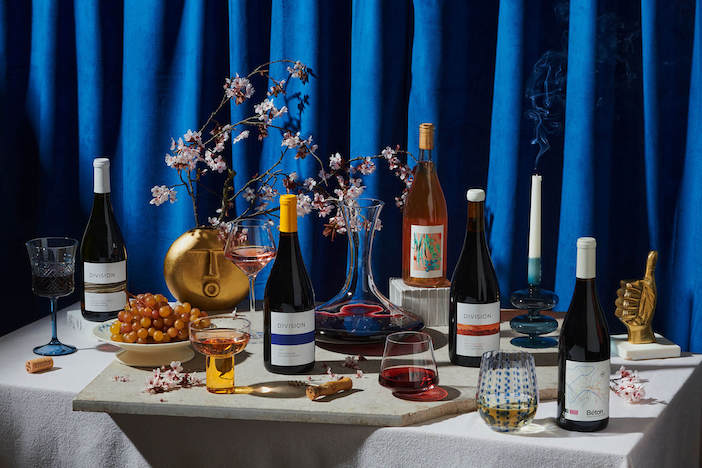 It seems that rather competing with each other in the hunt for sales, publicity and high scores from the wine-world's tastemakers, the Oregon wine world has cultivated a true community spirit. Everyone we met talked warmly of friends in the industry and there were many tales of assistance being offered to colleagues in need and those just starting out on their winemaking journey. There is the worry that with the growing reputation of the local wine industry some of this camaraderie might be crowded out in a dash for cash, but the winemakers we met seemed determined to hold onto it for as long as possible.
While the Willamette is the best-known wine region in Oregon there are some well known alternatives. Our drive through the Columbia River Valley region was an experience in itself, with the valley floor carpeted by beautiful pear trees in full bloom. Later, over a sunny lunch at Phelps Creek vineyard, we were entertained by a spectacular view of Mount Hood and owner Bob Morus, who plied us with their excellent rosé, Columbia Gorge chardonnay 'Lynette' (named after his wife) and, of course, their estate pinot.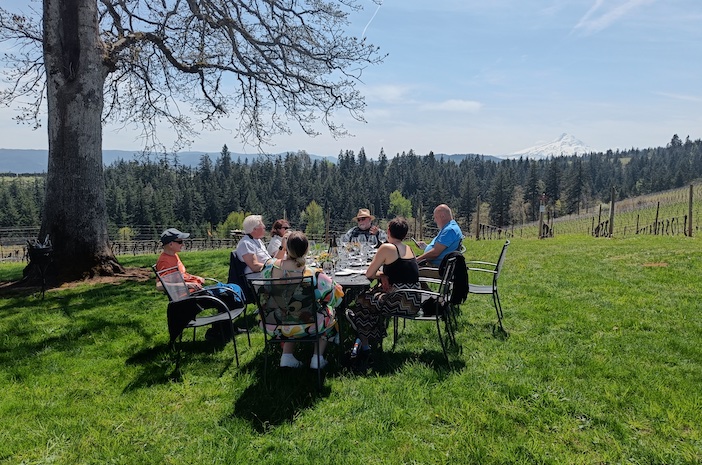 Like many of the region's wineries, Phelps Creek look to Burgundy for inspiration and are assisted in their winemaking by fourth generation Burgundian vigneron Alexandrine Roy. Meanwhile, at Résonance in the Willamette Valley, there was an actual Burgundian on site, as we were taken through a tasting of the Louis Jadot-owned estate's wines by winemaker Guillaume Large. Their single vineyard pinot noirs and chardonnays were top class and some appear to be available at cheaper prices in the UK than they are in the US, so fill your boots.
As you'd expect, with all this fine wine on their doorstep, the food scene in Portland is top notch and I'd highly recommend dinner at Canard or Arden, both of which also have excellent wine lists. In the Columbia Valley, we also had time for a stop at craft brewery, Pfriem, which is one of the state's best known and most loved beer brands. Oregon produces 30% of the world's hops, so there are few better places to drink the west-coast style IPAs that have come to rule over the craft beer world with a rod of iron.
You'll have to travel to the US to get hold of those beers from Pfriem, but there are plenty of UK and European importers of Oregon wine. Your best bet are the bigger merchants like the Wine Society or smaller specialists like Pacific Wines, but most, if not all, will deliver nationally. The bottles that make it to these shores aren't usually cheap on an absolute basis, but they can offer excellent value considering the quality versus some of the more established wine regions, especially if you've got the hots for pinot. But, if you've got the time and the inclination, I'd thoroughly recommend emulating my trip out west for your own tasting journey through Oregon. The scenery is breathtaking, the locals are welcoming and the wine's ok too!
For more insights into Oregon wine, please visit www.oregonwine.com. For more information on travelling to Oregon, and for ideas to plan your trip, please visit the official Oregon tourism website, www.traveloregon.com.
Header photo: Carolyn Wells-Kramer (courtesy of Oregon Wine)