To celebrate its 10th anniversary, London's annual week-long knees-up to all things mixology is, this year, running for 10 days.
To the uninitiated, it's not simply a marketing event gone haywire. From 4th – 13th October, nigh on 300 bars across the capital open their doors, offering specially-created celebratory elbow-raisers for just £6 for those clutching an event pass (a mere snip at £10 itself – and also giving access to the immersive 'Cocktail Village', resident this year at the Old Truman Brewery on Brick Lane).
So whether you fancy a cheeky livener before dinner, a post-work restorative tonic, a pleasant post-prandial digestif, or a massive 10-day liver-wrecking bender to embarrass Oliver Reed, there's an option for everyone who likes their drinks shaken and stirred. Here's a few we'll be trying…
Kick things off at the LCC, Clapham
The capital's newest opening, London Cocktail Club Clapham is the ultimate taste of nostalgia with a homage to cult-classics all under one liquor-laden roof. Follow the stairs along the 'Hollywood Walk of Fame' to the lively atmosphere and electric energy that could only be LCC. Expect a quirky blend of movie set styled booths, vintage furnishings andeclectic decorations to sip your martini amongst. Iconic artwork from an array of legendary films adorns the walls, lit by neon signs of the feature's best quotes. Whether you're ordering your round in at the Millennium Falcon or dancing the night away in Jack's cabin, revel in the immersive up-beat ambience amongst a happy go-lucky crowd. 182-184 Clapham High Street, London, SW4 7UG. Website.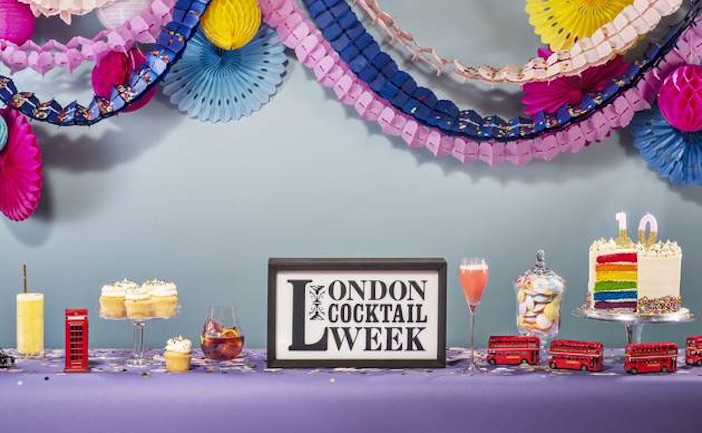 French sophistication at the Sanderson, Fitzrovia
During LCW, Sanderson hotel will be hosting an exciting 6-day residency with award-winning Parisian bar, Le Syndicat. Placed in the top 25 of 'The World's 50 Best Bars 2018', Le Syndicat will be popping up at Long Bar, the hotel's prominent 80-foot cocktail bar, to Sunday 6 October – coinciding with the 2019 awards ceremony on Thursday 3 October, the day before LCW kicks off.
Influenced by the French couture houses, Le Syndicat produces innovative cocktails with inspiring aesthetics and the talented bar team are also known to add a French twist to well-known classics. Created by renowned bartender Sullivan Doh and influential cocktail entrepreneur Romain Le Mouellic, Le Syndicat is a stylish and contemporary bar where cocktails are taken seriously and executed to perfection.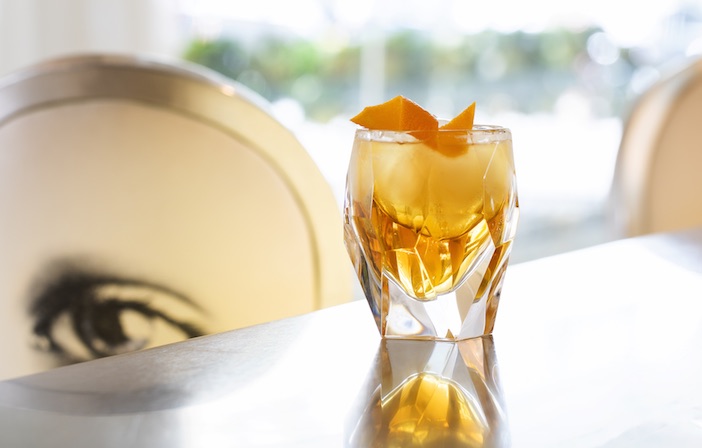 The menu will include the Froggy Style, a spicy yet refreshing mix of Grey Goose vodka, coriander syrup, fresh lemon juice, fresh Granny Smith apple juice, with egg white, a hint of wasabi and popping candy, and the rich Holy Grail made with roasted coffee-infused Christian Drouin Calvados, Vin d'Arbois, Macvin, bitters and a dusting of nutmeg. While the Le Syndicat team are only in residency at Sanderson for 6 days, guests will have the chance to sample a selection of the Parisian bar's award-winning serves until the end of October. Sanderson London, 50 Berners StreetLondon, W1T 3NG. Website.
Bourne & Hollingsworth, Fitzrovia
Like settling into your sitting room, B&H's pink-themed bijou basement serves cocktails designed to tease you a little. And they let you dance on the sofas. In fact, it's come to be expected. This is one of LCW's staples, having participated every year from its inception. 28 Rathbone Place, London, W1T 1JF. Website.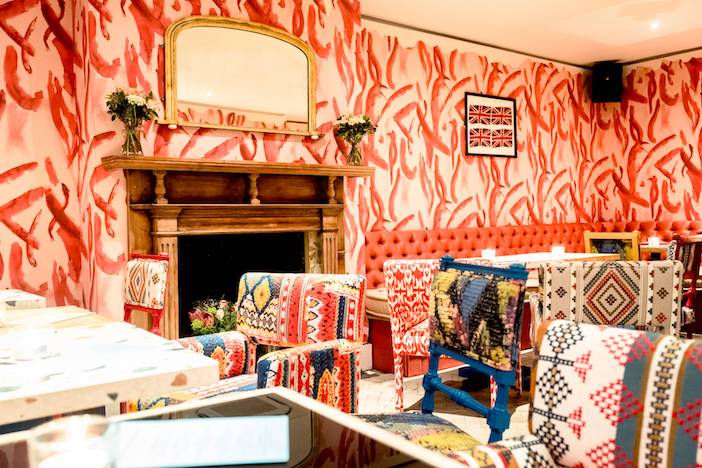 Genuine liquor at Genuine Liquorette, Fitzrovia
And if you're in the neighbourhood, here's another captivating little spot that ticks our boxes. Pass through the Tap Room on the ground floor and head upstairs for a little more action. According to DrinkUp, it "boasts one of the largest pieces of machinery we've seen on a bar top for a while – used for piercing soda cans to which spirits miniatures are then added." Talking point it may be the (real) drinks are well made and the venue has easy vibes that always makes for a laid-back evening. 6 Rathbone Place, London, W1T 1HL. Website.
Moonlight at The Magritte, Mayfair
Earlier this year, The Beaumont unveiled its fresh-look bar, The Magritte Bar. Under the creation of Nina Campbell, vibrancy, colour and comfort were added to the already handsome space. Specialising in bourbons, American whiskies and classic cocktails, The Magritte Bar is somewhere that Ernest Hemingway or F. Scott Fitzgerald would have felt right at home, so you can see why it's already one of our favourites at the Arb.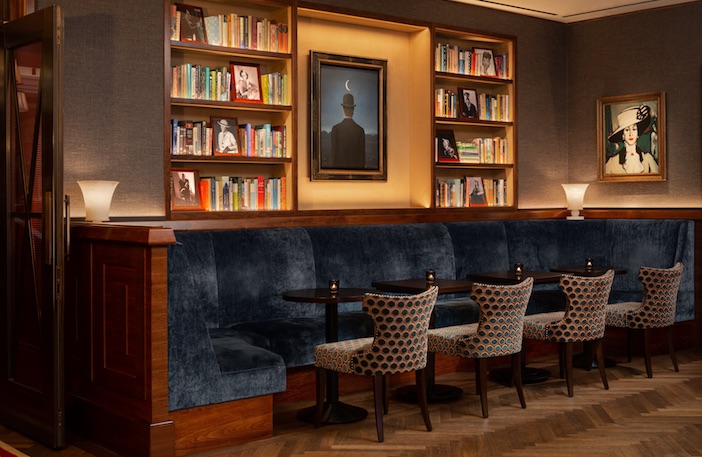 Set centre-stage is René Magritte's oil, 'Le Maître d'École', from which their entry for LCW, the Moonlight, is inspired. A twist on a classic Martini, the Moonlight has a base of Copperhead gin, mixed with Blue Curacao and the aromas of Laphroaig Whisky. The Beaumont, Brown Hart Gardens,
Mayfair, London W1K 6TF. Website.
The Baptist Bar at L'Oscar, Mayfair
From the 4th – 13th October L'oscar hotel's Baptist Bar is offering two limited-edition discounted cocktails exclusively to holders of the London Cocktail Week digital pass. Pass holders will be eligible to order the indulgent Foireann cocktail for £6, made with 10 year-old Laphroaig, Espresso, Perfidie (bitter red fruit liqueur), Mango juice and Heather Honey, topped with tonic water and garnished with peat-smoked marshmallow.  The refreshing and alcohol-free Soulless is also available to pass holders for £4 and contains Seedlip Garden, Mango juice, Coconut Water and Kefir, garnished with Pandan leaf and a peat-smoked apple wheel. L'oscar London, 2-6 Southampton Row, London WC1B 4AA. Website.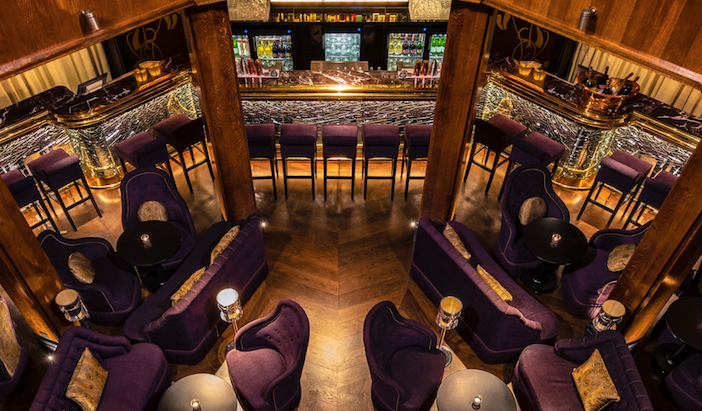 Lynchburg Saloons in Stoke Newington
Proud to sit as comfortably in the best hotel bars as it does in rock 'n' roll dive bars, Jack Daniel's is offering something for everyone this London Cocktail Week with its pop-up bars White Rabbit, which was once home to Tennessee's finest cocktails and most elegant and well-heeled clientele, and Red Dog – a Tennessee dive bar personified.
To celebrate LCW's 10th anniversary and to host the final of Jack Daniel's Tennessee Calling IV cocktail competition, these two Lynchburg saloons will be resurrected for two nights only on Wednesday 9 – Thursday 10 October.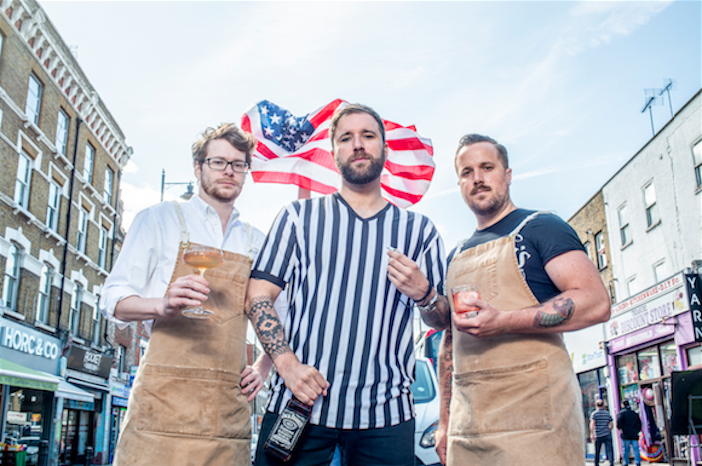 Situated opposite each other guests will experience both pop-up bars that will be taking over Stoke Newington's Original Sin as Red Dog and one of the World's 50 Best Bars Mint Gun Club as White Rabbit. Manned by two teams of six of the UK's best bartenders, each bar will be offering a series of bespoke, crafted cocktails to reflect the original saloons.
Callooh Callay's Little Bat, Islington
If you're already there, then why not pop into one of the capital's littlest tucked-away watering holes. Sister of the infamous Callooh Callay in Shoreditch, this hidden gem has created a bold and brassy menu for London Cocktail Week, making up in drinks what it lacks in stature with the Big Smoke Gamble, the Raspberry Supernova and Off Duty Relaxer. Website.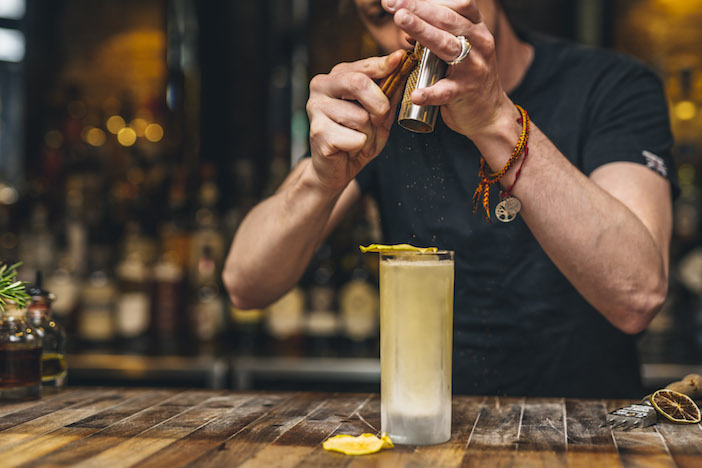 Try them all at Happiness Forgets, Hoxton
The whole menu is on the £6 list at this institution, globally regarded as one of London's best bars, Hoxton Square's 'not such a secret anymore' speakeasy, the delightfully-named Happiness Forgets. The unassuming cavern is your typical basement bar, complete with low lighting, exposed brick, candles on the tables, but this is all substance over style because the staff are some of the best in the business and know their onions. The menu's full of new-look libations the bartenders like to concoct, to every classic under the sun. It's a great way to round off the week. 8-9 Hoxton Square, London, N1 6NU. Website.
London Cocktail Week digital passes are available for £10 online and offer discounted cocktails in 300 of London's best bars. For more information, including a full list of events, participating bars and where to get your £6 cocktails, visit www.drinkup.london.