Over the years, our Tipples pages have, in true Arb fashion, sought to seek out some of the more esoteric libations for our urbane and sophisticated readers. From whiskies the price of a pied-à-terre to insights into the burgeoning Bacchus scene in Blighty, we're constantly intrigued and delighted in equal measure by the dazzling array of potations and distillations on offer, and the innovation that often goes into them.
But this entry into our cellar, if you will, comes with more than a raised eyebrow or two.
The tequila speaks for itself. Maestro DOBEL is the result of eleven generations of tequila mastery. That tradition, with a dash of innovation, has evolved into a contemporary tequila that embodies craftsmanship and puts provenance at the centre of its offering. Of its range, Diamante is the best-selling ultra-premium tequila in its homeland Mexico.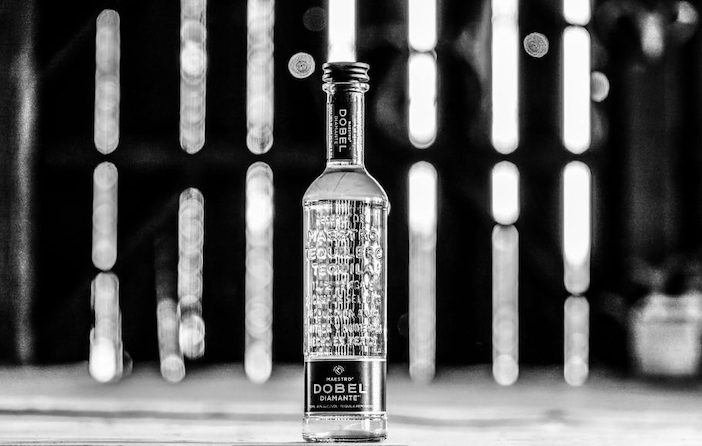 To say it's unique among tequilas is something of an understatement. Made with 100% pure agave, of course, it's formulated with a blend of extra-añejo (aged), añejo and reposado tequilas. But, I hear you say, it's crystal clear? Quite. That's because after it's completed its aging, it goes through a proprietary filtration process that allows the Dobel team to selectively remove the colour, while preserving its complexity and smoothness. The result is diamond by name, diamond by – design.
How seriously they take the innovation that informs their product – and how best to prepare and enjoy it – is now manifest in their latest collaboration, as part of their Creating Brilliance series. From one pioneer to another, Maestro Dobel has teamed up with award-winning design studio Pedro y Juana to create…a Tejolote.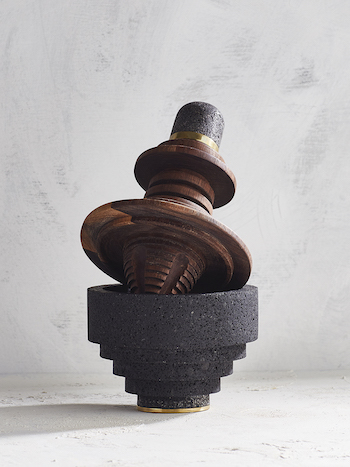 What do you mean, what's a tejolote? Essentially, it's a molinillo and a molcajete (still with me?), one a traditional wooden stirrer, the other part of an ancient Mexican version of the pestle and mortar. Designers Pedro y Juana, winners of the 2019 MoMA Young Architects Program, have added a certain architectural twist to this ancient mini monolith to create an elegant, multi-purpose cocktail-making tool.
Inspired by a prehistoric site in Jalisco situated near the family-owned agave estates of Maestro Dobel, the molcajete is a tiered inverted circular pyramid representing Los Guachimontones, one of the jewels of Mexico's archaeological history. Sourced from the "ring of fire" in the same volcanic region, the molcajete too is made from basalt volcanic rock. Its companion, the molinillo, traditionally a turned wood whisk, has been reinvented as a dual-purpose tool using hardwearing Mexican walnut, capped with a rounded stone top, so as to squeeze fruit juices from one end and grind ingredients with the other. And, since we're talking tequila, think of it for pressing lime, crushing salt, and all manner of other cocktail ingredients.
To realise their novel vision, Pedro y Juana worked with eminent craftsmen, master stonemason and Art Basel alumnus Juan Fraga and carpenter Franscico Santander, who also handcrafted bespoke wooden gift boxes to hold each Limited Edition Tejolote. Santander is renowned for his traditional woodworking and cutting-edge techniques and Pedro y Juana have worked with Santander across multiple projects, including From the Tropics with Love Installation, on view at the Museum of Contemporary Art in Chicago.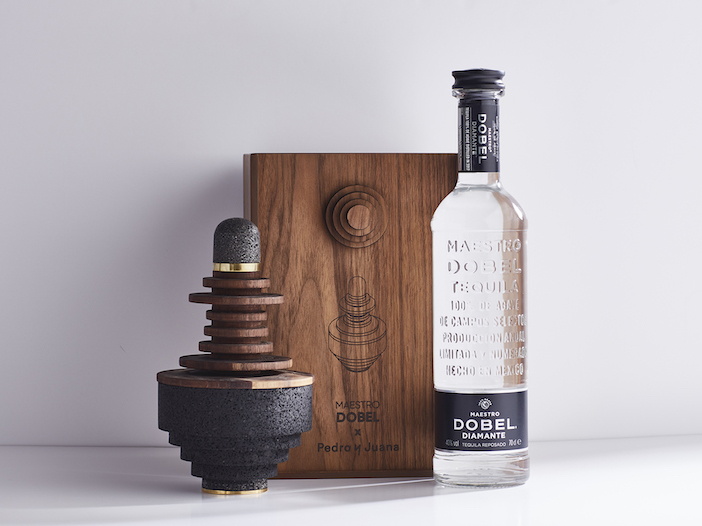 Speaking about the inspiration behind the tejolote, Pedro y Juana founders, Ana Paula Ruiz Galindo and Mecky Reuss, commented, "Alchemy, together with a profound curiosity for tradition, drove our design process. We wanted to explore how tequila brings people together and we drew on ancient Mexican architecture to create a small sculpture."
"The two parts, the Molinillo and Molcajete," they explain, "were crafted using artisanal processes, and materials rich in folk provenance – yet the resultant tool is entirely new and set against the vibrant backdrop of contemporary Mexico." A fitting partner for the Dobel Diamante, we think you'll agree.
The Maestro Dobel Diamante and Pedro y Juana x Maestro DOBEL Tejolote Limited Edition is available to purchase in the UK exclusively from Harvey Nichols Knightsbridge, and online, with a suggested RRP of £250.
For more information about Maestro Dobel, please visit www.maestrodobel.com. For more information about Pedro y Juana, please visit www.pedroyjuana.com.