Vodka had its day in the nineties, the gin craze is saturated, tequila's still a tad esoteric, and heaven forfend you mess with whisky; the spirit that's yet to make its mark on the world's next big drinks craze must surely be…rum. And, by chance, it happens to be National Rum Day this Sunday 16th August.
To some extent, the mania has already begun. Spiced rum has been around a while, and much like gin with its weird and wonderful botanicals, there are distillers out there playing with fire, so to speak, and a lot more besides; Dead Man's Fingers (yes, there's nearly always a nautical reference), the irreverent whippersnappers based in Cornwall, seem to chuck any fruit going into theirs (bit like those vodka days, really – remember Absolut's limitless fruit salad range?). Some are a natural fit (pineapple – pina colada, anyone?), lime (could work), but some a little less so (raspberry), and hazelnut (really?!) – they also do hemp rum. Enough said. It seems when it comes to rum, anything goes. Someone's even come up with Jaffa Cake rum.
But let's not dwell on a fad, or even anticipate one. As with any distilled spirit, there's a connoisseurship to rum, too. If Scotland is synonymous with whisky, then the Caribbean is undoubtedly the epicentre of the world's rum production. More than 80% of the world's rum originates from these islands (more remarkably, some 80% of the USA's rum imports come from just one spot, Puerto Rico), and with its long tradition of production – cleaved from the shady history of the sugar industry and all of its contemptible associations – a proud legacy of production has emerged. Unsurprisingly, virtually every island produces its own rum, and with its own distinct style.
Its birthplace is thought to be Barbados, with records of 'rumbullion' produced there (from fermented molasses, a by-product of sugar refining) dating back to the mid-17th century. Mount Gay, founded in 1703, is still regarded as one of the world's best and, like a fine cognac, some have reached serious refinement. Zacapa XO, from Guatemala, regularly features in top listings and, earlier this year, Puerto Rico's Serrales distillery launched the Reserva from its Don Q range to mark its 150th birthday, a mere snip at £1200 a bottle.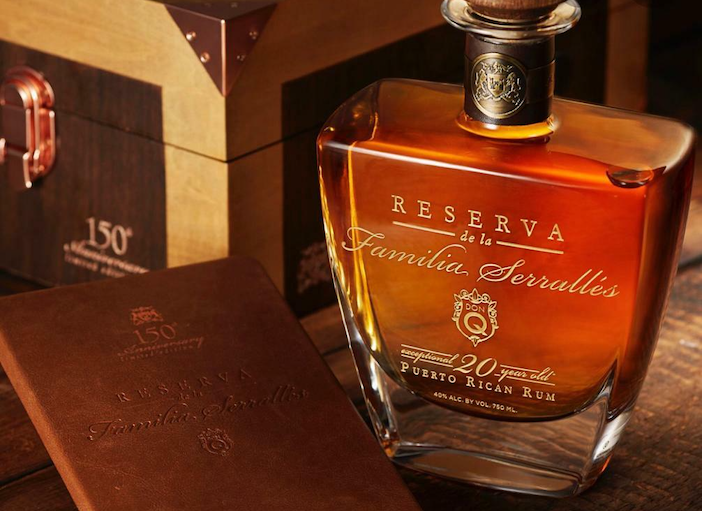 So, with far more to rum than a fruit punch or a dash of Coke, there's plenty to discover to metaphorically make your way round the Caribbean. To mark National Rum Day, here are our recommendations of a couple of delectable tipples to sail into your weekend…
Banks 5 Island Blend
Banks 5 Island Blend is a pure, dry, flavourful white rum blend with unprecedented complexity, character and depth. Charcoal filtered to giving a crystal clear colour, Banks 5 is created in the style of classic rums from the 1920s, making it ideal for cocktails – from classics, like the Daiquiri, to more modern creations such as this: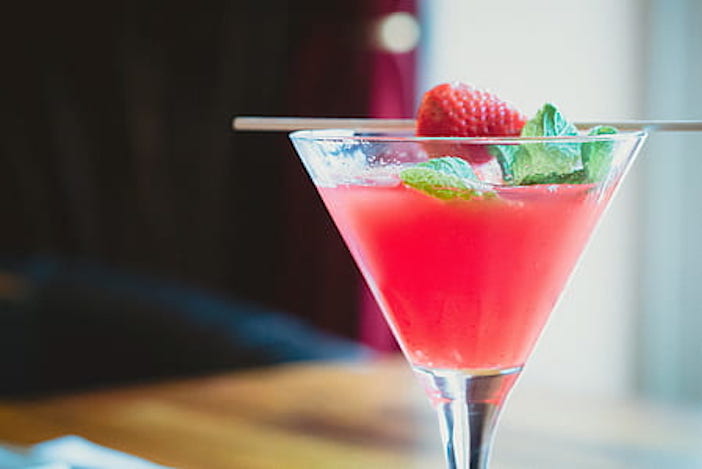 McGee Frappé
Ingredients:
44ml / 2 parts Banks 5 Island Blend
14 ml / 0.75 parts Martini Riserva Bitter
22ml / 1 part lime
5 drops saline
2 strawberries
1 tablespoon sugar mix
Method:
Dry blend until sugar melts
Blend with 12 oz crushed ice
Pour into a large coupe
Garnish with a strawberry and lime zest
Santa Teresa 1796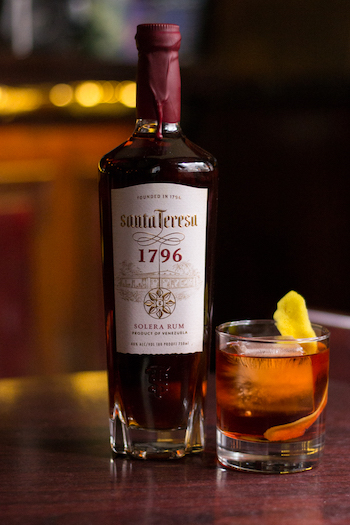 Among those worth pushing the boat out for (pun intended) that won't break the bank, there's the little-known Santa Teresa 1796. A superb single estate Venezuelan rum it's made using the 'solera' method (similar to that of producing Spanish sherry) comprising rums aged between five and 35 years. Like a comforting dram of one's favourite, its best sipped and savoured of an evening, but here's a little twist that will plunge you straight into the nightlife of a Bajan beach shack bar…
Birds of Aragua
Ingredients:
40 ml Santa Teresa 1796
10 ml Martini Bitter
40 ml Fresh Pineapple juice
15 ml Lime juice
25 ml Sugar syrup
A scoop of crushed ice
Method: 
Add all ingredients to a blender and blend for 10 seconds
Garnish with a pineapple wedge
As we raise our glass, we offer this toast, "May your anchor be tight, your cork be loose, your rum be spiced, and your compass be true." Happy National Rum Day, all!
For more information on Santa Teresa 1796, including more cocktail recipes and details of the solera distillation method, visit www.santateresarum.com, and for Banks rums, visit www.bacardilimited.com. Banks 5 Island Blend. £38.95 from thewhiskyexchange.com. Santa Teresa 1796. £50 from thewhiskyexchange.com .