Readers of a certain temperament – a certain Arb bent, if you will – may already be aware of this, but for those of you (read 'me') who didn't know, we are in the midst of 'Old Fashioned Week'.
Indeed, for one reason, you might think this is why it's particularly be apposite for our little rag, but we're not talking about having a vintage sartorial sense, so to speak, nor a propensity for doing things in the manner of years gone by. We're talking about the pre-prandial libation kind of Old Fashioned.
Such is the popularity – and legendary status – of this fine elbow raiser (I tip my hat, Don Draper, and, Ryan Gosling, here's to you and your six pack in 'Crazy Stupid Love') that this drink alone – not as part of a charitable cause nor generic cocktail round-up – has been gifted that curious celebratory cultural honour, its own week.
So, what is Old Fashioned Week all about then?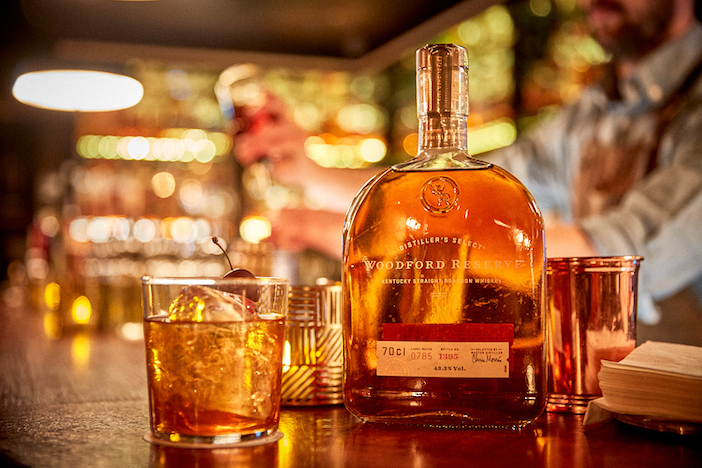 Well, in the UK's case, it's a time for drinks enthusiasts and cocktail aficionados to explore the rich and complex flavour profile of this beloved tipple, as some of the country's best bars pay homage. Sponsored by Woodford Reserve – the 'bartenders bourbon' – some 285 bars from London, Manchester, Edinburgh, Glasgow, Bristol and Cardiff are serving up twists on the original recipe, what they're calling an 'Old Fashioned Five'.
It is widely acknowledged that our flavour 'memory' is based on the different tastes and aromatics we experience throughout our life. Whether you foster a sweet tooth, prefer savoury serves or have a taste for spice, there is a proven, imperceptible link between taste and memory. Woodford Reserve's Distiller's Select bring these to life through its five key flavour profiles; grain, wood, sweet aromatics, fruit and floral and spice, and these make up the five takes on the classic cocktail.
Kicking off in London, Soho institution Swift will be serving up a sweet take on an Old Fashioned called the 'Timber', inspired by Woodford's sweet aromatic flavour notes. For those staying locally, Murder Inc are leaning towards grain – the source of bourbon – with the enigmatically titled 'Oryzae Does It Mate!'. Spice lovers can head down to Discount Suit Company where they can experience a 'Fast and Loose' amongst Spitalfields scenesters and City pros. Finally, minimalist icons, Three Sheets, will offer a woody twist with their nutty alternative labelled 'Whiskey + Milk' as Islington haunt Homeboy list a fruity 'Orchard Old Fashioned'.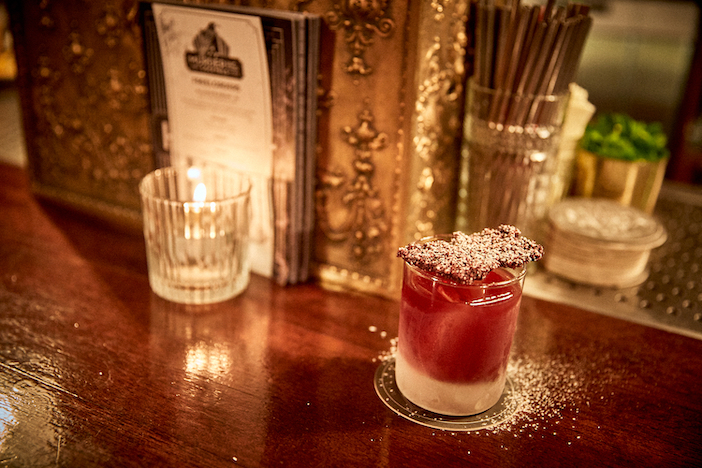 Plenty, then, for the seasoned Old Fashioned fan to appreciate – and if it's never been your thing, one of these new twists might be just the ticket to convert you.
If, on the other hand, you're preparing for a quieter run into silly season, you may be more inclined to gently toast this old friend at home. To wit, our friends at Woodford have created a pair of distinct gift packs to create them yourself, featuring cocktail syrup alongside a 60ml bottle of Distiller's Select for a solo effort, or throw a party and go the whole hog with a 700ml bottle of the same.
Just add the ice and a twist of orange. Chin, chin!
Old Fashioned Week runs in the UK until Sunday 10thNovember 2019. For more information, including a complete list of participating bars, visit www.woodfordreserve.com.
Woodford Reserve Distiller's Select bourbon gift sets are available from selected Waitrose and Sainsbury's stores.