We've a real treat in this week's Tipples. Cigar aficionado – nay, authority – gentleman adventurer and Arb regular, Nick Hammond, has created what must surely be a world first and launched a craft gin to go with a satisfying smoke. Here he tells us how it came about, and offers a suggestion or two for how to enjoy it…
How did the idea of Oriental Cigar Gin come about?
Serendipity. Leggets workshop is up in lovely Cheshire and I was up there having some meetings when I noticed that a few doors up, there was a boutique gin distillery! So I went in, we chatted and that was the seed that germinated.
What makes it 'Oriental' specifically? Is there a connection to the club?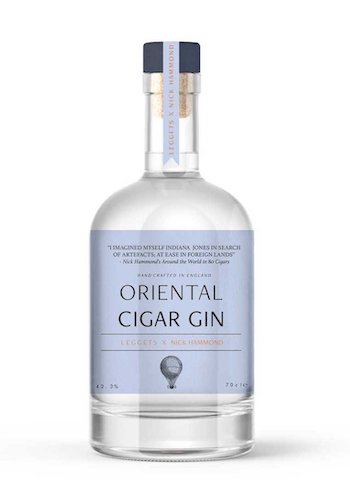 I have a few links to the Orient, not least because The Oriental Club in London is very close to my heart. My mother was born in Darjeeling, and one of the Directors of Leggets is Indian too, so I wanted it to lean in that direction. There are eastern spices in the blend – you may notice notes of cardamom, for instance – but I'm keeping the exact recipe to myself!
How did Legget's get involved?
I met Alex and Russ Hughes, the Directors of Leggets, when they came along to my book launch (as did The Arb). We hit it off, continued talking, and they came to me with the idea of the Leggets x Nick Hammond Collection, which I must say, was very flattering!
Once the idea was conceived, how did you go about developing it? Were you involved in the production process?
Yes. In fact, I think it's fair to say I led it. I suggested ideas, botanicals, my taste profiles and what I thought would and would not work with a cigar. And we began the long process of a lot of to-ing and fro-ing between the distillery and I all during lockdown 1.
Was there a specific flavour profile you had in mind?
Sweet, but not cloyingly so; soft as a great Scotch in the mouth; interesting and intriguing notes which intermingle and do not battle with the common flavours found in cigars of earth, wood, leather and so on.
What botanicals do you think best compliment a fine cigar?
I actually think it's a really difficult drink to get right to collaborate with cigars. Juniper is, to me, the 'clanging bell' which jars with cigars in some way on the palate, and because this is such an integral part of London Dry Gin, the challenge was on to negotiate it. I think light and subtle suggestions tend to work best as opposed to great striking flavours, as the cigar should always take the lead, in my opinion.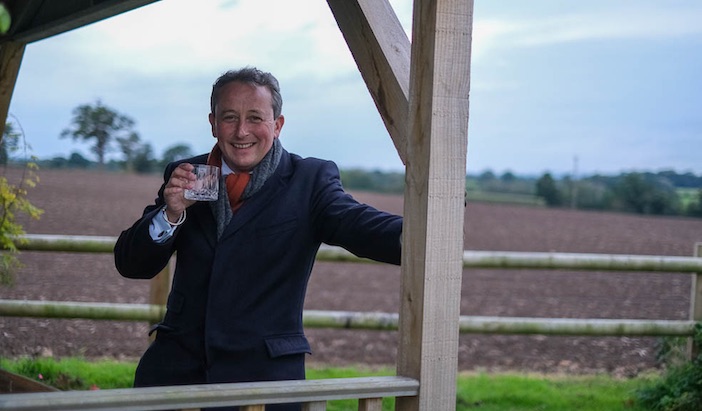 How would you best serve cigar gin?
Very cold and very neat! It makes a killer Martini (particularly a Gibson) and I'm told that the addition of Cocoa Bitters is a whole new ball game…
What cigars would you recommend alongside an Oriental Cigar Gin Gibson?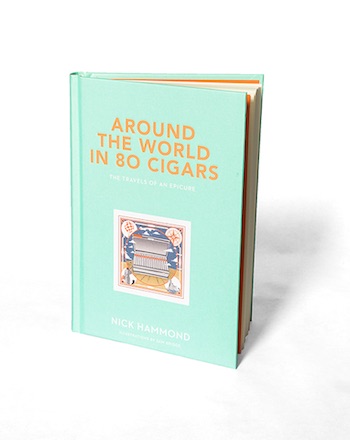 Something resoundingly faithful; a true cigar in all its glory. You could perhaps do no better than a Ramon Allones Specially Selected or even a poky Partagas D6 from Havana. And if New World territory is your thing, I'm loving the Joya de Nicaragua Numero Uno at the moment, a former Nicaraguan Diplomatic cigar; or the flavour bomb of the Davidoff Special 53 – a wonderfully retro, perfecto shaped cigar, tapered at both ends to increase that flavour expression.

Nick's book 'Around The World in 80 Cigars: The Travels of An Epicure' is now available from www.nick-hammond.com and all good stockists.