With gin officially the UK's favourite libation (over a quarter of the UK population purchased gin last year), it's no surprise that there's growing interest in how to make, mix and master this celebrated tipple. In her new book, How to Drink Gin, gin blogger Sue Telford dives into gin's rich history, offering a practical, cookery-style approach about gin that demystifies this most versatile of spirits. Ironically, in this extract, we turn to a time in gin's history when it wasn't allowed…
Prohibition gave gin drinkers two things: bathtub gin and some great cocktails.
From 1920 to 1933 the United States was under the constitutional ban on the production, importation, transportation and sale of any alcoholic beverage whatsoever, enforced by the Volstead Act, formally the National Prohibition Act. Many years of campaigning by the Temperance Movement and social pressure groups spearheaded by the umbrella organisation the Anti-Saloon League culminated in a general state ban on a substance believed to be corrupting the nation.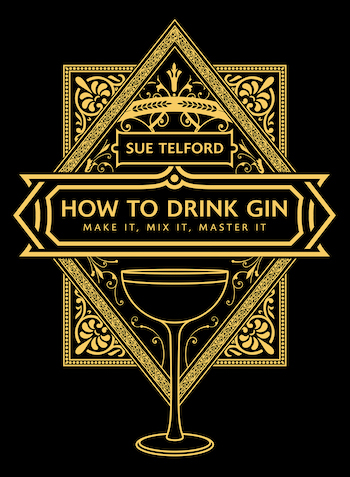 The derogatory term 'bathtub' for homemade gin first appeared in 1920. Bathtub in the north of America and 'moonshine' in the south, both illegal homemade alcohols, flourished during the Prohibition Era, which saw an increase in sales of small portable stills. There is some confusion as to the exact origin of the term. It could have come about because the bottles used were too tall to be filled from a kitchen faucet and therefore had to be filled from a bathtub tap. It could also originate from the making of gin itself in the metal bathtubs of the day, ideal vessels for making and hiding the spirit in plain sight of the authorities.
Who would suspect a bathtub of being part of a bootlegger's alcohol production line?
Either way, bathtub gin had a pretty poor reputation at the time. Made using poor-quality, illegally distilled alcohol or worse, redistilled denatured alcohol, it was mixed with juniper oil and glycerine to sweeten. The result was often dire and frequently fatal: 50,000 deaths in the Prohibition Era are attributed to illegal alcohol.
Another consequence of Prohibition was the sudden loss of employment for bartenders. While illicit speakeasies were happy to serve up bathtub gin and moonshine liquor of dubious origin, many bartenders were used to serving more upper class and discerning clientele. A great number of bartenders emigrated in droves to London, Paris and Havana, fostering a boom in cocktail culture in these cities. Such bartenders were the DJs of their time and had quasi-star status.
Those bartenders that stayed behind got creative too, disguising the badly-made bathtub gin with flavoursome agents such as honey, citrus and soda. It's fairly true to say that the bad booze of prohibition led to some great cocktails.
Bee's Knees
The Bee's Knees epitomises a great prohibition cocktail, combining the fresh zing of citrus juice with mellowed honey. A combination that will get your taste buds buzzing.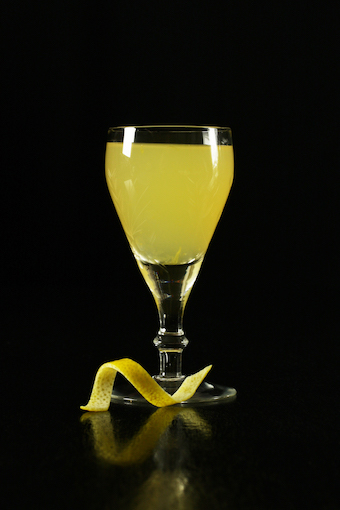 The phrase the Bee's Knees, along with the Cat's Whiskers, was coined during the Jazz Age and like so many other slang phrases both have little meaning other than to indicate something that is regarded as the best.
Ingredients:
60 ml / 2oz London Dry gin
15ml / 3 bar spoons your favourite honey
15 ml / 0.5oz freshly squeezed lemon juice
15ml / 0.5oz freshly squeezed orange juice
Method:
Add the gin and honey to a cocktail shaker.
Stir the mixture gently until the honey has dissolved.
Add the lemon juice and orange juice to the shaker with ice.
Shake vigorously.
Strain into a coupe or cocktail glass.
Garnish with a lemon or orange zest twist.
How To Drink Gin by Sue Telford is published by Red Door Publishing and is available online (Amazon, Waterstones etc) and in all good bookshops. RRP is £12.99.