Can it be? Is that the sun attempting to poke its nose out from behind the clouds? Chance would be a fine thing, but as the clocks jump an hour and the days draw out, we can start to look forward to those balmy summer evenings; of sundowners on terraces, al fresco lunches and barefoot beach walks. Ooh, it takes me to the south of France just thinking about it.
Offering a taste of the Riviera, Gin d'Azur, was created to capture the flavours and feelings associated with the Côte d'Azur. It is, as the strapline would put it, 'made for the sun by the sun'. Catchy, isn't it? Taking inspiration from the famous beaches of southern France and inspired by its iconic landscape, Gin d'Azur is bursting with botanicals found in the region. Its provenance, if you will, is Provence.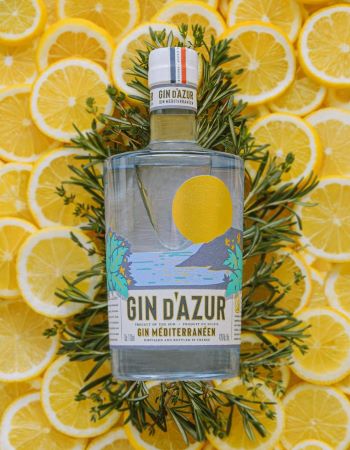 From Monaco to Marseille, Gin d'Azur is an expression of the personality of the region, a presentation of the savoir faire of France and the flavours of the Mediterranean, packed full of juniper, lavender, thyme, marjoram, star anise and rosemary from the fields of Provence, Sel de Camargue from the mouth of the Rhône, and Menton lemon peel.
It is, too, a craft gin in the truest sense of the word, given a gallic twist. It starts with an open flame and copper stills, more commonly associated with scotch and cognac, making Gin d'Azur one of the only gins in the world to employ this method of distillation. Akin to the Maillard reaction, it produces unique flavour profiles and adds a unique umami-like appeal to the spirit.
"I created Gin d'Azur because nothing like it existed before," says master distiller Paul Caris, "gin has become hugely popular, especially in the Mediterranean, but until now there has been no gin which has truly captured the flavours and feeling of this unique cradle of style."
With such care over its creation, little wonder it's made with sipping in mind, but as a gin, it goes just as well when it's mixed. While nothing could be simpler, or better, than a classic G&T (serve with Mediterranean tonic and a sprig of rosemary or thyme), here's something a little more unique for those high summer days…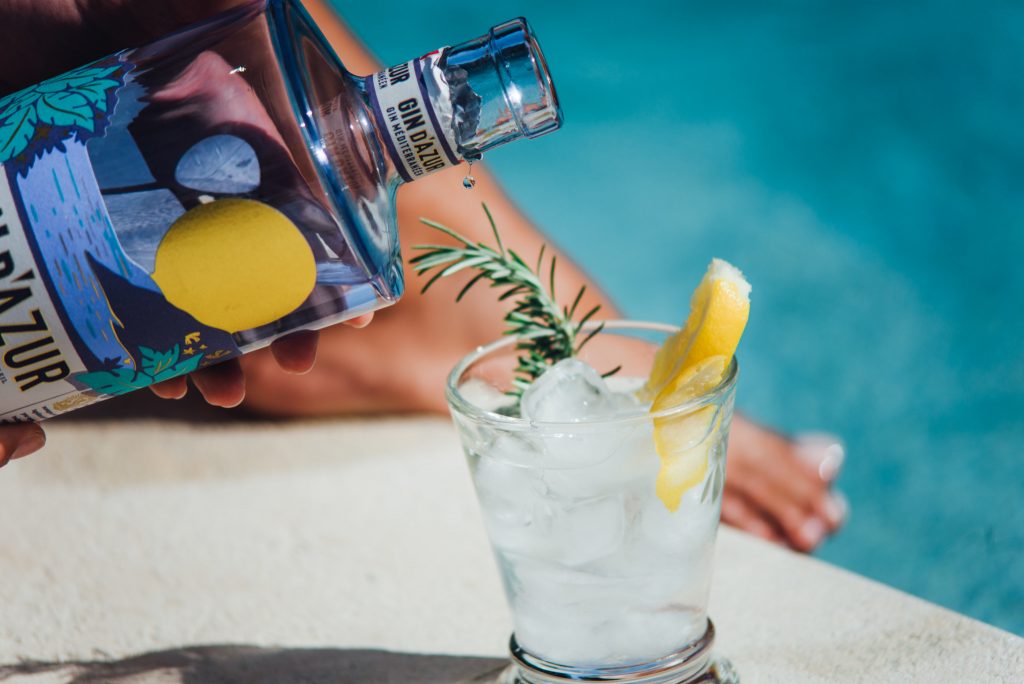 Cucumber Lemonade
Well, this drink is an excellent option specifically during the summer season. Cucumber is a superb addition during summer because of its hydrating properties. To make this cocktail a perfect one, we add some lemonade as well. This is a convenient drink with refreshing characteristics. Of course, it is delicious and you can create it like a breeze.
What you need:
Gin d'Azur: 1 part
Lemon juice: 1 part
Maple syrup: 1 part
Soda water: 3 parts
Thin cucumber slices
Mix all those ingredients together using a highball that is filled with ice cubes. Stir it lightly before serving. Use 3 or four thin cucumber slices to garnish this tasty cocktail.
All you need now is the sunshine. After all, as it says on the bottle, it's the produit du soleil.
For more information about Gin d'Azur, including details of cocktails, the shop and other apparel, please visit www.gindazur.com.