CHAMPAGNE? So last decade, darling. In the spirit of our staycations, it's English fizz this Christmas, as Anna Selby discovers (and we've a cracking reader offer, to boot)…
Pop the corks, it's Christmas party-time. Well, maybe not so much this year. No need, though, to forgo the delights of bubbly – we do want a bit of Christmas cheer, after all. This year, though, it's time for something a bit different, some fizz from closer to home.
What's not to like about buying local? You're supporting businesses in your area and those saved food miles are saving the planet. Talk about virtue signalling. And all the better when you're talking top quality too. During lockdown we've learned to cherish farm shops, the local butcher, farmers' markets. I've spent most of the year out of my familiar London surroundings down by the sea on the Sussex coast experimenting with cooking the catch from the fishing boats we see going out every night. I do this with plenty of advice from my local fishmonger, The Angry Whelk. Really.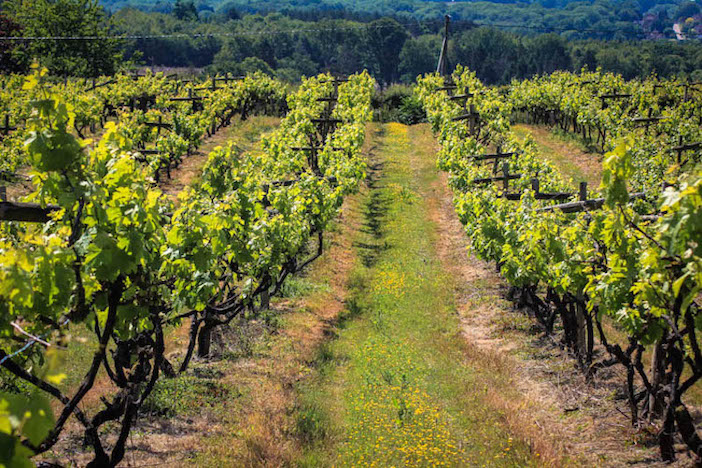 So, if eating local is good, why not apply the same principle to what we drink? There are those who will insist on Champagne for their Christmas party but this is probably because they have never ventured, not so much further afield, but more on to home territory. English wine – and especially sparkling wine – has been taking centre stage for some time. And it is interesting to note that growers from major wine-producing countries – such as France and South Africa – have been buying up as much as they can of the South-East of England and planting vines. The reason is simple: though no one would have believed it even 10 years ago, we are producing excellent wine in the UK.
If you don't count the Romans some 2000 years ago, one of the first British vineyards – they started in 1971 – is Carr Taylor, down in East Sussex not far from the coast at Hastings. They began with 21 acres (later expanded to 37) and, not unnaturally, given the cooler and wetter climate back then, went for German grape varieties. The resulting wines soon developed a distinctive English character all of their own: crisp and aromatic with delicate citrus, apple and pear notes.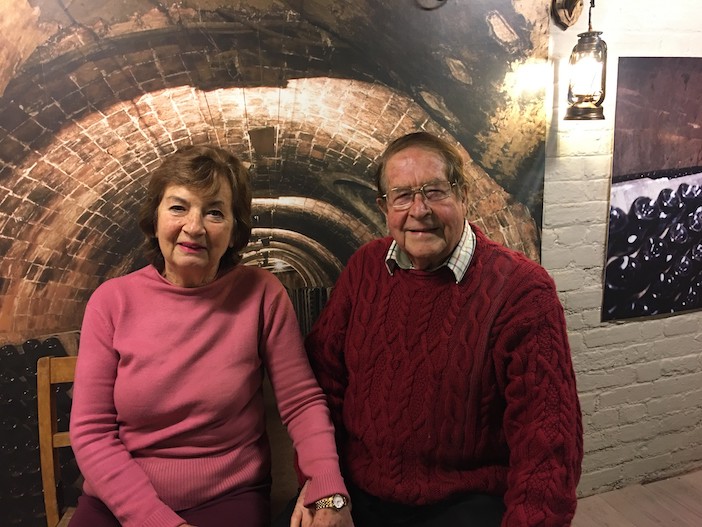 The first commercial crop had been in 1976 and their still wines began winning awards a few years later. Then in 1984, they decided to try traditional method sparkling wines, with a second fermentation in the bottle (so Champagne in all but name). When they released their first Vintage Sparkling Wine in 1988, it was not just drinkable, it won a gold medal at the Concours European des Grands Vins beating 1800 other Champagnes. (They've notched up 130 awards so far.)
With changes in the climate, they've been planting new grapes (such as Pinot Noir and Chardonnay) for more traditional Champagne flavours. However, English champagne (let's be daring and use that forbidden C-word) has its own particular flavour. "It's a bigger taste with more fruit in it," says founder David Carr-Taylor. "It's very easy drinking."
David's theory is that because of our colder winters, English cooking has more robust flavours – and English wines match those flavours particularly well. "We're well known for fruit growing round here and nothing can compete with our Coxes apples, raspberries and strawberries. So it's no surprise our grapes are producing world-beating wines. A good still white wine with your turkey is infinitely better than a red."

Tempted? Arbuturian readers are being offered a special seasonal treat with a 15% discount on some of Carr-Taylor's best wines:
1066 is a crisp, light, refreshing white wit elderflower and lime notes and underlying tones of fresh green apple. Great by itself or with seafood or chicken, it's Carr Taylor's most popular easy drinking wine.
Rose is mid-cherry pink and a subtle nose of raspberries and cherries, ideal with pork or poultry.
Cannonball is made from the season's ripest grapes picked late in the autumn and fermented slowly to create rich, crisp, juicy wine with a fresh balanced sweetness to make it the perfect aperitif.
Bacchus is the premium still wine variety of the UK. It has a wonderfully aromatic, gooseberry and lime nose and a fresh palate with hints of kiwi and crisp green apple, with a clean, mineral, lime tinged finish, A perfect partner to shellfish.
Brut Sparkling is pale gold with subtle aromas of fresh apple and elderflower, an excellent celebration wine.
Rose Sparkling is a delicate pink colour with flavours of fresh redcurrants and raspberries, a soft mousse and a hint of sweetness.
This mixed case of 6, containing one of each of the above, usually retails at £89 but we have an exclusive offer for Arb readers at £76.
Call 01424 752501 and quote ARBUTURIAN2020 for your discount. Includes free shipping (within the UK). The offer runs until 23rd December so you can even get your sparkling in for New Year's Eve!
In addition, we've got a great offer on their Gold voucher: Visit the vineyard for a tour and lunch for two people, plus a tutored tasting of five wines including bubbly. All for £40 (discounted from £79).
For more information on Carr Taylor and their wines, please visit www.carr-taylor.co.uk.