How to describe The Black Book? It's not a restaurant, though it has some rather nice food. It's not just a bar, though it does have London's largest "by the glass" wine list. And it's not a club, though it once was. Tricky, then.
So, let's start with the name. In times long, long ago, my children, before the world knew gender equality or feminism, there was a certain kind of man-about-town who would have a black book (sometimes "a little black book") that would have in it the names of people of the opposite sex who could be called upon for a random date. This book would have phone numbers and addresses and it was, of course, a secret list. With me so far? The Black Book in Soho (it's in a basement at the Old Compton Street end of Frith Street and has a certain louche secrecy when it comes to finding it) took the idea of the secret list and applied it instead to wines.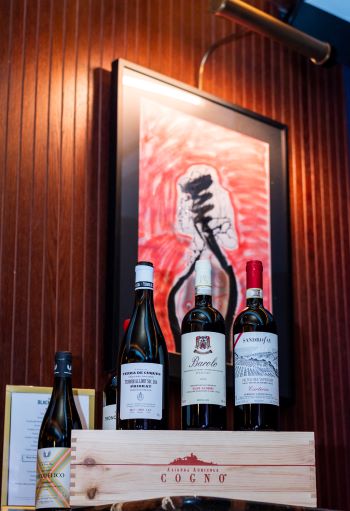 And it does indeed have a very special list. The wines come from all over the world, often in limited quantities, and you'll find here rare bottles you won't find anywhere else. This is one of the reasons that many of them are available only by the glass though alongside them as stocks run low, there is a list of bottles, too, headed "Your last chance to try".
I was there on a Tuesday ("funky Tuesday") when they have some special and very unusual wines to try out on the customers. For instance, I split a glass first with my friend (we did this throughout to sample as many as possible without falling over!) of Tsitska, a cloudy, natural wine from Georgia (the east European one, not the US). Georgia is, of course, where we now know wine was first made but it's a country I very much associate with wonderful, robust reds. This one was a white and tasted unlike anything I've tried before.
This was paired with another white, this time from Burgundy, called Fixin – again, totally new to me. I thought this was delicious and smelled of woodsmoke, though my companion thought it was more Danish pastry. We tried a sparkling wine, a couple of reds and a port (all half glasses, of course) and this a list that is full of surprises and very, very long. You'd need quite a few visits to get through it.
It's never good to drink on an empty stomach and so my friend and I had a sharing platter of cheese and charcuterie. The menu is short and focuses on superior snacks (Truffled Gnocchi with Jerusalem Artichoke Puree, for instance, or Sicilian Raw Red Prawns), sharing platters and has one substantial plate – the Black Book Burger with Triple Cooked Chips – that did look particularly good. This is not surprising given Black Book's founders, master sommeliers Gearoid Devaney and Xavier Rousset, have a long and distinguished career in Michelin starred restaurants.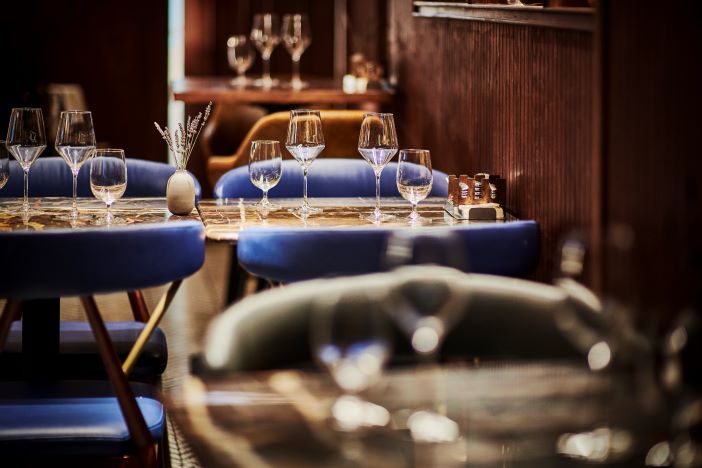 It does, though, have more the feeling of a club than a restaurant: you leave your name on the door before descending to the long bar with seating à deux and two underground tunnels where larger parties sit around long tables. And originally, this was exactly what it was. TRADE (the incarnation before Black Book) was the first-ever private members' club for the hospitality industry and still has a clientele that – especially late in the evening – includes chefs and sommeliers from Soho's finest who come here to relax after work. It keeps club hours, too: Tuesdays and Wednesdays, they close at 1am, Fridays and Saturdays it's 3am. Just the place for a nightcap then.
The Black Book, 25 Frith Street, W1D 4RR. For more information and bookings, please visit www.blackbooksooho.co.uk.