One of the first things you notice about The Glenrothes is the bottle. There's something wonderfully ergonomic about it, it's comforting to hold. And there's a simplicity to its labelling; no imagery, no intricate design, no fancy embossing. It is, simply, information; it's as if it doesn't need to tell you that it is anything other than whisky.
I stare at it intently. I can't put my finger on it until I'm told; it's based on a 'sample' bottle. And it's a nice touch. There's little to differentiate between expressions and ages other than a touch of colour, but there's an appealing sense of OCD to having them lined up in age order. They form a fine collection, the Soleo collection as it's called, and the pinnacle of that collection has to be the recently released 40-year-old.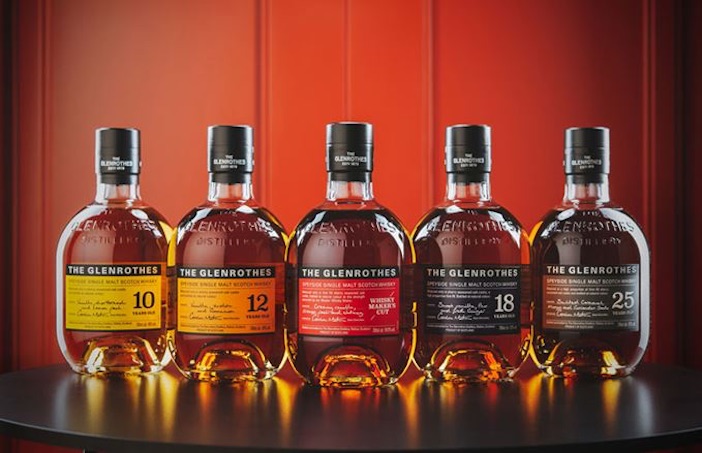 Launched in October, this is The Glenrothes' first ever 40-year-old single malt. To put that in perspective, this whisky has been maturing in cask since December 1978. Back then a pint of milk cost 11p, The Good Life premiered on television and a new car cost £3,000. Other things might be more familiar; there was political discontent and the then PM, Jim Callaghan, was under pressure to hold an election. Plus ca change, eh?
But I digress. This inspired spirit began life in copper stills that retired soon after; and whilst the current still house continues to produce exceptional whiskies to the same exacting standards, this particular whisky will never exist again. It's whisky that marks a moment in the history that can never be repeated.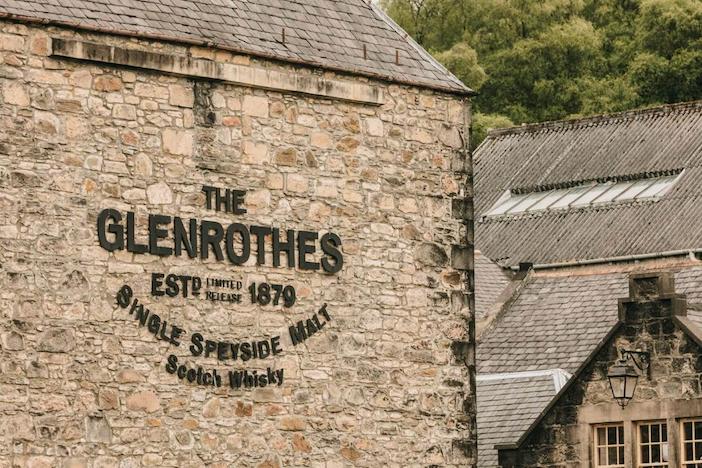 Fittingly, too, this single malt is released for the 140th anniversary of the distillery. Founded in 1879, The Glenrothes distillery in the Speyside town of Rothes (hence the name) has been quietly producing fine drams, with little changing in the way they're made. One of the few Scottish distilleries with its own water source, known as 'Uisge Beatha', or water of life, it draws from five local streams and uses it throughout production. The care taken also applies to the slow process of distillation. It eliminates more impurities, nurturing a more delicately flavoured spirit, and it's smoothed further by virtue of the taller necks of the copper stills, allowing the alcohol to rise and mellow yet more.
There are other distinct elements that contribute to what makes The Glenrothes stand out. Any single malt connoisseur will be aware of the signature Jerez sherry cask maturation and its associated characteristics; it provides a defining feature running through the Soleo collection. What might come as a surprise, however, is that its rich colour is derived entirely naturally, from the cask. Together with the purity of the water and its distinct distillation, these elements make up what they refer to as their 'four corners', and it's these that makes The Glenrothes unique.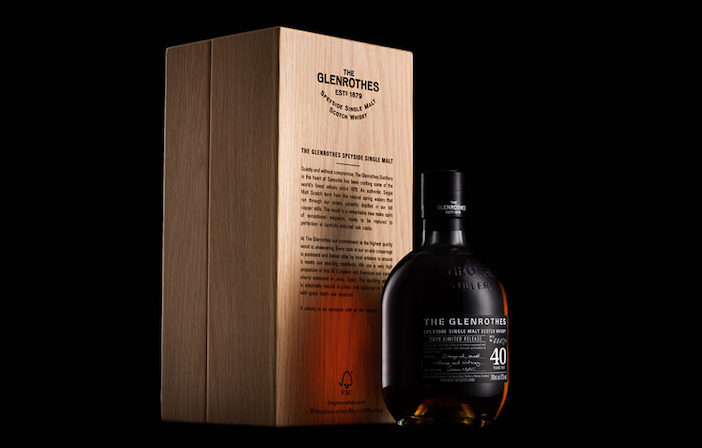 The resulting single malt is smooth and complex in character, a beautifully deep ruby colour and has distinctive aromas of orange oil, peach, cedar wood and almond. On the palate, The Glenrothes 40-Year-Old is exquisitely resinous and rich in sweetness, with notes of sultanas, cinnamon and nutmeg that balance elegantly with delicate tobacco and soft oak tannin. It makes for a dram to be savoured. And at £2900 a bottle, cheaper and giving more pleasure than a new Capri in 1978.
"Forty years ago The Glenrothes distillery was different in many ways," says Gordon Motion, The Glenrothes' master whisky maker, "yet our whisky character has remained unchanged. To be able to release some of the last remaining spirit from the original still feels like we're celebrating the end of an era and is incredibly rewarding.  This whisky will never exist again and that's what makes the release of our 40-Year-Old so special and highlights the true rarity of this expression."
With only 594 bottles produced, this is a rare treat indeed, and certainly accounts for its name.
It is, in a word, 'Unrepeatable'.
The Glenrothes 40 Year Old is available from at Berry Bros & Rudd at an RRP of £2,900. Only 594 bottles will ever be released, each individually numbered and presented in a beautifully crafted oak box. For more information, including details of other releases in the Soleo collection, visit www.theglenrothes.com.