Any parent of school-age children will tell you that World Book Day is a big deal. Ordinarily we may dismiss such labels on seemingly cultural crowd-pleasers as a cheap shot at marketing (did you also know it was National Pie Week?) but when it comes to books, there's a lot to be celebrated.
So, as we pack our children off to school in their PJs (yes, this morning, not for indolence, but in praise of the bedtime story) or dress them as the Gruffalo/Cat in the Hat/Veruca Salt, let us give a thought to the joy, the pleasure, the excitement, the education we get from fuelling those young minds.
But here's one for the grown-ups.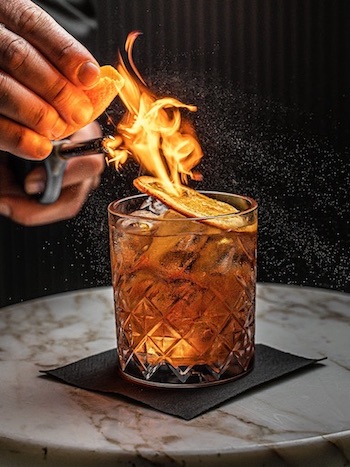 Tucked behind an unassuming façade of brown-brick terraced houses on Gower Street lies The Academy, a delightfully elegant boutique hotel where, in the spirit of all things bibulous and bibliophile alike, they have created a selection of literary-themed cocktails to enjoy in their Alchemy Bar.
Inspired by the hotel's Bloomsbury location, that focal point of the capital's literary heritage, the new tipples pay homage to famous authors, artists, and creative visionaries from the past and present.
Take the Bloomsbury intellectual Leonard Woolf. He started The Hogarth Press in 1917 as a hobby for his wife Virginia – recognise the name? – feeling the distraction would help her mental health, but Hogarth went on to become a great success during the 1930s, fuelling London's literary scene. During the same period the Old Fashioned made a comeback at the end of Prohibition to become the tipple of choice in America again. So, in a nod to this convergence, The Academy has The Old Fashioned Leonard, dedicated to Virginia's husband for standing by his wife so tenderly.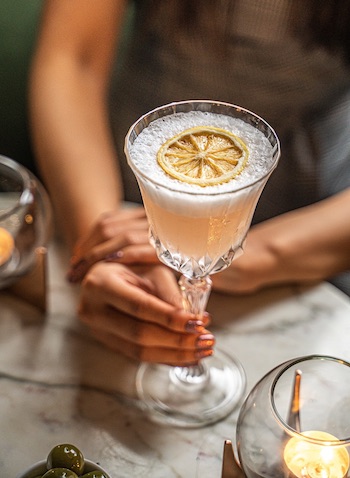 Or there's the Belloni, a tribute to Vanessa Bell, sister of Virginia Woolf, who once described Vanessa's paintings as ravishing as a rainbow, like sunlight crystallised. Vanessa's love life was as colourful and cosmopolitan as the negroni, so the Belloni is Vanessa Bell's version of this classic.
Extending the creative inspiration, the Fryday Sunrise pays homage to the artist and critic Roger Fry, also part of the 'set' and a leading figure in early 20th century British art, experimenting with colour and abstraction. As a man he was feisty, passionate and colourful, so the bartenders have taken a Tequila Sunrise and given it a twist with fresh lime, passionfruit and garnished with a chilli to dedicate it to possibly the most multi-talented Bloomsbury personality.
In truth, you may recognise these libations as classics in their own right, but there's pedigree behind some of these ingredients – a limited edition Tanqueray Gin goes into the Lighthouse, for example – and, at the very least, there's the opportunity to raise a glass to the authors and artists who once trod these streets. You never know, they may well have popped into this very address…
But it's not all about joining the ranks of Hemingway and Dylan Thomas to see who can get the most sloshed. There are, too, plenty of other literary nods the hotel is celebrating. At check-in, pick up a copy of the Book of The Month, or borrow a Kindle e-reader, fully stocked with bestsellers ready to read. And guests staying in a suite will find a novel on their bedside along with personalised Academy book sleeve to ensure they don't lose the plot.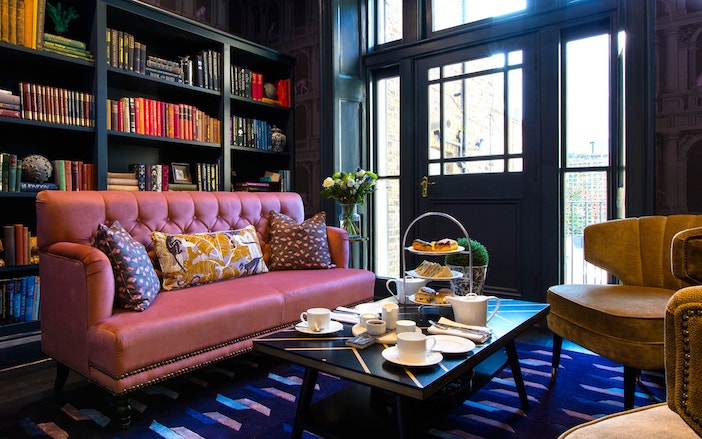 Naturally, The Academy has, too, a charming library; a peaceful sanctuary a world away from London's busy West End, and if you time your visit right, you might be able to take part in star-studded book launches and writing workshops in the hotel's Genius Lab, which is also the headquarters for the London Chapter of The Girly Book Club.
So, there's no better place to immerse yourself in London's literary heart. Follow in the footsteps of Bloomsbury greats like Virginia Wolf as well as contemporary authors such as Mariella Frostrup and Robert Hardman (who have released their own page turners at The Academy). And, while you're here, grab a tipple or two for inspiration.
You never know, that novel in you might be ready to come out…
The Academy's Literary Cocktail collection is available now at the Alchemy bar. Prices start at £9.95. Rooms start from £300. For more information, visit www.theacademyhotel.co.uk.
For more information about World Book Day, including news, events and inspiration, visit www.worldbookday.com.