THE arrival – or at least the imminent threat of arrival – of Summer is somewhat bittersweet for me this year.
For although by about Jan 2, I am usually thoroughly fed up with the cold and crap weather and yearn for a time when the sap rises and birds trill triumphantly in the treetops, I now have a reason to regret the passing of the wintry season.
For it means my beloved Covet Coat will need to be returned to the wardrobe to slumber through the Summer months. Let me explain.
I'm a country bumpkin at heart, never happier than when pottering among the verdant hedgerows of rural England; a man who loves to visit the city, but who loves to come home to the country more.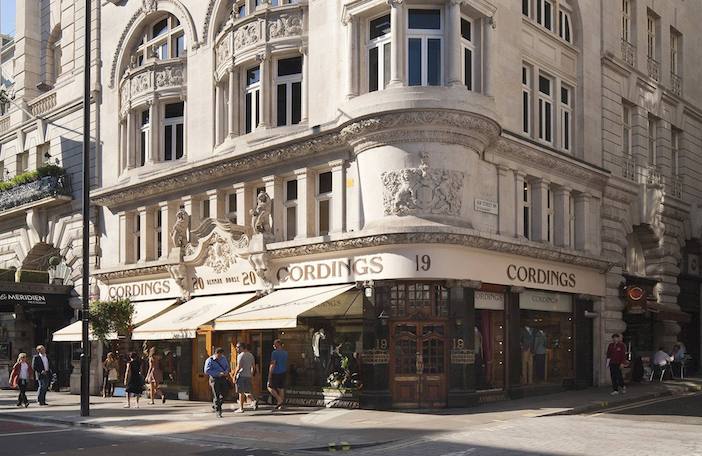 And when one's riches don't extend to the coffers of Croesus, one needs to carefully select a wardrobe that reflects this fact. An ideal addition is a garment which is acceptable among city folk but never so showy it can't be worn on market day in Leighton Buzzard, as a random example (Tuesday, if you're interested).
Which is how I came, in a roundabout sort of way, to stumble across the Covert Coat. I was gawping, as is my wont, in the Aladdin's cave of wonders that is Cordings shopfront along Picadilly. If you haven't spent lost moments there, gazing lovingly at ferocious pocket squares, dandified stockings, exquisitely woven tweeds and pillow-soft cashmere sweaters designed to offer maximum snuggle up allure to outdoorsy, curly-haired, statuesque  brunettes – I can only pity you.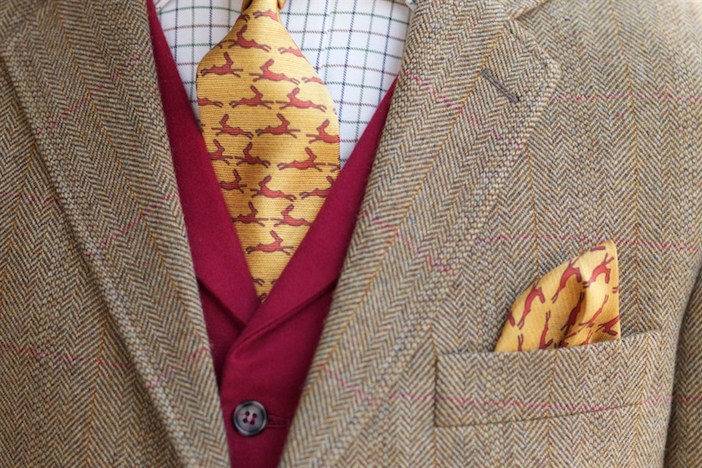 And then I saw the aforementioned Covert. It's a long coat of such insouciant style, that I – if you'll pardon the brazen pun – coveted it immediately. And, in time, with the rakish laugh of the cad, I had one in my grubby paws.
It's by far the most expensive – and best – coat I've ever owned. But it sits beautifully, is warm as toast yet relatively light; and has umpteen pockets. That's perfect for a chap like me who works to look stylish when necessary – but is in danger of blowing it all at the last by loading up my pockets with gloves and phones, wallets, newspapers and other encumbrances, ruining the cut of whatever I'm cloaked in.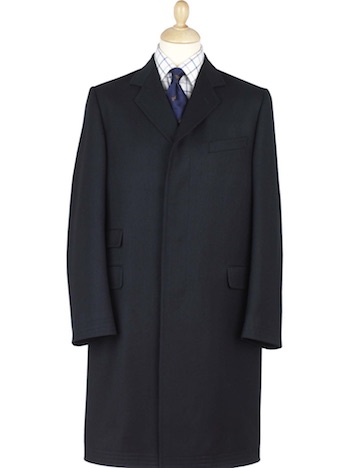 There is a saying that a Gent should wear 'no brown in town' and while I'm happy to ignore that old directive when it suits, if you want to look really smart, only darker shades will do. Conservative certainly, old fashioned perhaps – but nonetheless true. So, I chose a navy Covert. And here's why I love it so and am sad to relegate it to the wardrobe this Summer.
It has a newspaper pocket sewn in the inner lining. Yes. A newspaper pocket. How wonderful is that? My commuting ritual involves a powl of porridge, a strong black coffee and a Daily Telegraph. I can take two of these on the train. The porridge would make an awful mess of any garment.
But, because I come to the metropolis perhaps twice a month or so, I usually have a host of meetings planned, with an eclectic agenda. I like to keep all my options open, which means at the very least, I'm carrying my leather satchel stuffed with essentials, and may also be lugging Trish, my little wheelie case (she's been labelled Trish because she's a shocking shade of unmanly pink, but I'm at that age where jibes upon one's manhood fall on deaf ears).
I can hold a coffee, you see, and find a pocket for phones and wallets, leaving a hand free for pesky ticket inspectors. But a newspaper – nay, a broadsheet newspaper? Flirting with disaster and possibly coffee burns. Now, however, I can trifold the said Telegraph, slip it into my secret inside pocket (which incidentally is canyonishly deep and also now always carries a tiny fold up brolly) and continue on my merry way.
The Covert, as previously mentioned, is lovely and warm. It has a chain link hook securely fastened to the inside nape, so you can hang it without fear of finding it puddled on a dirty floor once some flimsy piece of cotton has snapped. And the lining proudly, but discreetly, announces it is from Cordings – I try not to be a show off or snob, I really do, but I secretly love the idea of a Gentleman of knowledge seeing the hanging coat, checking its origins and nodding sagely at its provenance.
Finally, I feel and, I think it's fair to say, look great in my Covert Coat. Throw it around yourself like a superhero's cape and you're ready to tackle Gotham.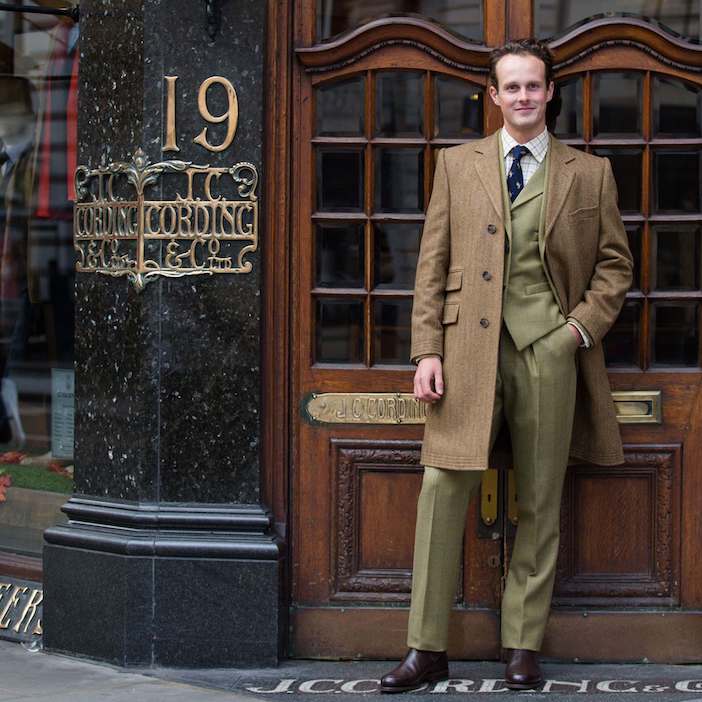 What more can I tell you? If it makes any difference, legendary guitarist Eric Clapton is co-owner of Cordings and he loves the stuff. He shares my birthday too, which must mean that I could have been a great axeman too, if my audacious way with a pen had not taken the fore. Perhaps he too hankers in his dreams to be a scribe of note. He'd have to take a significant pay cut.
But you don't need any more reasons to visit Cordings than the humble Covert. I'm saving now for my next purchase. And in the meantime – roll on Winter.
For your covert coat, and other fine tailoring, visit www.cordings.co..uk.