With the county's heart swathed in rolling pastures, which eventually succumb to one of Britain's most dramatic and historically important stretches of coastline, it's easy to see why Dorset has become a magnet for Brits seeking an idyllic Blighty staycation. In fact, the county boasts more footpaths and bridleways than roads. Taking in its crumbling golden cliffs and sleepy limestone villages, it's hard to believe that its bucolic charms are just a couple of hours drive from The Big Smoke.
In fact, I must admit, the short journey time was initially what drew our attention to the area for a hassle-free weekend break. However, a little pre-trip research soon had us scribbling out a lengthy wish list, featuring epic coastal hikes, forest cycle rides, coastal caves, an ancient castle and a cluster of sweeter than sweet limestone villages which time seems to have forgotten. Well, if you are to stay in the area which inspired Enid Blyton to create The Famous Five, lashings of fun and an outdoor adventure or two are part and parcel.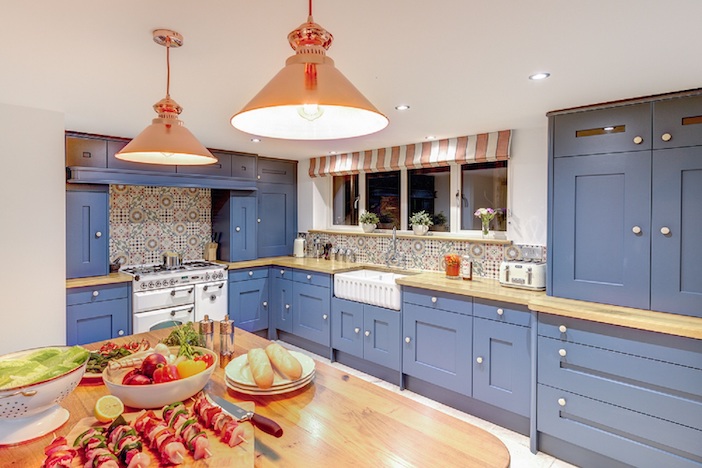 Our home from home was quaint Dulcima Cottage; a neatly latticed thatched beauty worthy of an appearance on a Cadbury chocolate box, or two. Located a short drive from the historic riverside market town of Wimborne Minster it is within easy reach of the Jurassic Coast, England's only UNESCO natural World Heritage Site, scattered with fossil-strewn beaches, panoramic bluffs and sleepy coves.
Arranged through Wyke Dorset Cottages, part of the extensive Original Cottages family, Dulcima dates back to the 17th century and has an airy interior, which whilst modern in its execution, encompasses plenty of gorgeous period features, with beamed ceilings and cosy fireplaces injecting an instant homeliness. For my daughter however, the well-kept garden was the icing on the cake, with an impressive wooden climbing frame, a dedicated games room and a pine BBQ hut, smelling like a Finnish sauna and swathed in fur throws, it soon became Rosie's 'posh den'.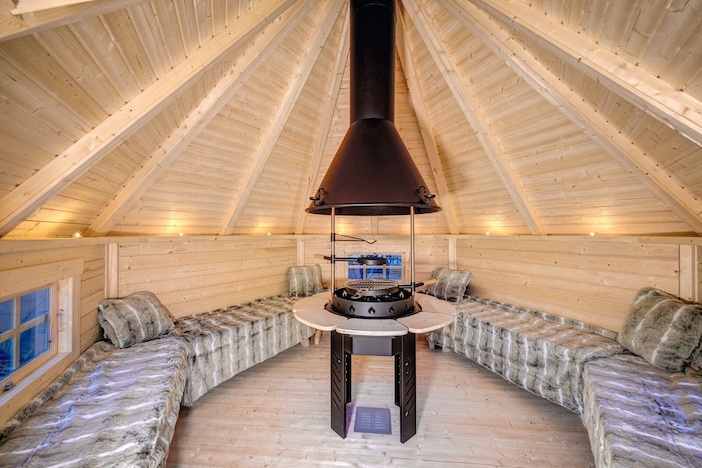 Despite being residing in one of the Dorset's most accessible areas for Londoners, many of the county's most iconic coastal spots are within a thirty-minute drive; Durdle Door's much photographed limestone arch and Old Harry Rocks' gleaming chalk stacks, with West Bay's mighty sandstone cliffs a little further, well…west.
During our weekend break we made the short journey to the hilltop village of Kingston. Pleasingly cluttered with cloudy grey limestone cottages, the village was a favourite haunt of the Victorian writer, Thomas Hardy, who often found himself wandering Kingston's streets, seeking inspiration. The acclaimed English poet and novelist is synonymous with his beloved Dorset, basing many of his stories in real life Dorset towns and villages, to which he gave alter egos (Bournemouth became Sandbourne in Tess of the d'Urbervilles and in Far from the Madding Crowd, Wetherbury is in fact Puddletown). Today, his childhood home near Dorchester, built of cob and thatch by his great-grandfather, is a local National Trust attraction open to visitors.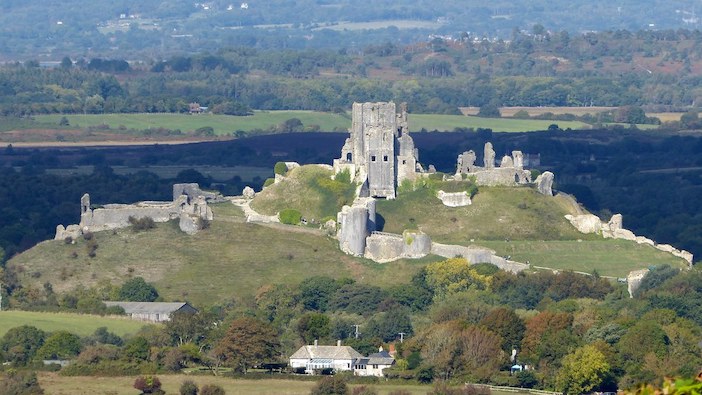 Dorset's unspoilt countryside and beautifully preserved villages make it easy to transport yourself back to Hardy's times. Our journey to Kingston took us through the village of Corfe, famed for its 11-th century castle, the brainchild of William the Conqueror no less. Over the years it has played many roles in local life; a treasury, military garrison, royal residence and even a family home. As we drove past the thousand-year-old hilltop remains, a gleaming steam train chuffed past, filling the village's historic limestone streets with plumes of good old-fashioned smoke.
Once in Kingston, we began our hike, through dappled woodland carpeted in fragrant wild garlic, with a lone deer warily watching us as we made our way. Once out of the forest were rewarded with breath-taking views of the 'Golden Bowl' valley; a lush sweep of land sloping towards the cresting English Channel. Despite the area's blue flag beaches and peaceful coves, this stretch of coastline is every bit of ferocious as it looks from its clifftops, with 1670 shipwrecks reported along it in the past 200-years alone. A windy walk along the ridge delivered us, past wild roaming sheep, to a rocky limestone headland, with the Isle of Portland visible to the west. We skirted our way around the scallop-shaped bay of Chapman's Pool before being blown back to our chariot, with red kites soaring overhead and skylarks darting in and out of the fringing gauze.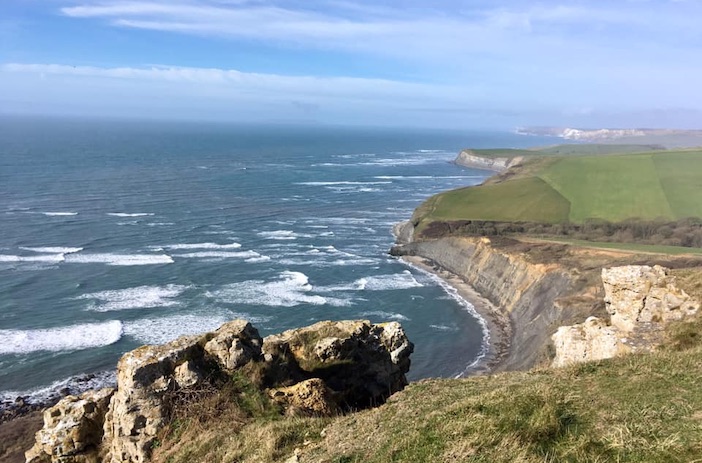 Totally exhausted, with a shivering toddler in-tow, we were too fired up to simply head home and decided to drop in on the Saxon walled market town of Wareham en route, to continue our adventure. The 'money shot' here is the handsome Quayside, where during the summer months you can board a traditional paddle steamer (one of only three still operating in the UK) and cruise along the peaceful River Frome, taking in the plentiful birdlife as you go. Finally defeated, it was back to Dulcima Cottage's fireside for toasted marshmallows and lashings of ginger beer (sort of).
Unfortunately, Storm Freya's arrival meant that we never got to explore the Moors Valley and its 1000-acres of lakes, forests and parkland, which was tantalisingly close. Likewise, Durdle Door's iconic arch and Sandbanks' famous golden shores all remain unticked on our wish list. What would Blyton say? It's no good, this adventure needs a sequel… and soon.
Dulcima Cottage sleeps 8 guests in 4 bedrooms and has 3 bathrooms. It has a substantial garden, complete with a games room, climbing frame and BBQ hut. This property is pet free. Prices range from £833 – £1960 per week (3-night stays are available). It's bookable through Wyke Dorset Cottages, part of the Original Cottages family. For more information or to book, visit www.dorsetcottages.com.