To celebrate the first anniversary of Bib & Sola, ethical design entrepreneur Kira Heuer has gathered together an array of like-minded luxury brands to create Imbue, a pop-up boutique in the heart of Belgravia showcasing a stunning array thoughtful objets d'art. Imbue will provide a platform to showcase luxury design brands, fashion, swimwear, accessories, homeware and art, all of which not only add aesthetic value to the lives of those who use them but lend to a greater cause and significance.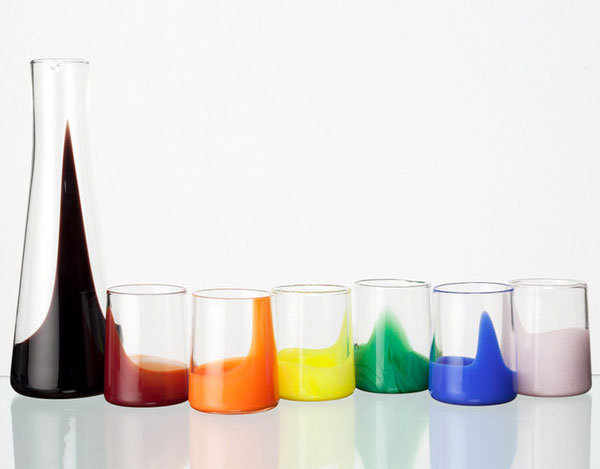 Participating designers and artists will include Corrie Nielsen, Love Brand, Iconofly, Bex Rox, Serge Denimes, Okapi, Archie Grand, Daneson, WARE jewellery, Natalie Percy, Danielle Hobson, Sam Sendi, Sun Ae Kim, Yali Murano, Una Burke, Bib & Sola and Milli Millu.
Kira's first collection of stunning Murano water carafe and glasses were at once objets d'art and symbols of sustainability. This collection served as a launch pad to prove that people are continually interested in looking for high design brands with a feel good factor, making them thoughtful indulgences. Due to the high level of interest and demand in her work, Kira decided to expand her website BibandSola.com into an online boutique, promoting other brands with a similar ethos. Imbue is the physical celebration of this expansion. "Through the fusion of aesthetics with ethics, we are creating a world in which high design connects a collector with a cause," said Kira. "We are not here to preach or demand behaviour change; we simply want to provide products that help you live a more thoughtful life."
In keeping with Kira's dedication to water aid, a percentage of the total profit from the 4 day event will be donated to the ONE Foundation and put directly towards building a play pump (water well) in Malawi.
Imbue will be at 14 Grosvenor Crescent, London SW1X 7EE from 21st – 24th June 2012.