The catastrophising of Christmas has, touch wood, all but abated. Those tabloid headlines warning of bare supermarket shelves and shortages of all your favourite festive treats seem to have run thin of late – some even said it was a dastardly plot by the French to ruin our Joyeux Noel. Zut alors!
Poppycock, no doubt. But there again, wouldn't it be so much nicer if you had lots of those favourite festive treats (and probably a few you hadn't even thought of) delivered in advance to your door? Christmas pudding and mince pies, a perfectly cooked ham and superior smoked salmon, artisan cheeses, jars of handmade pickles, buttery biscuits, bottles of fizz and port and wines. A sort of grown-up pick and mix, with a hint of the unexpected.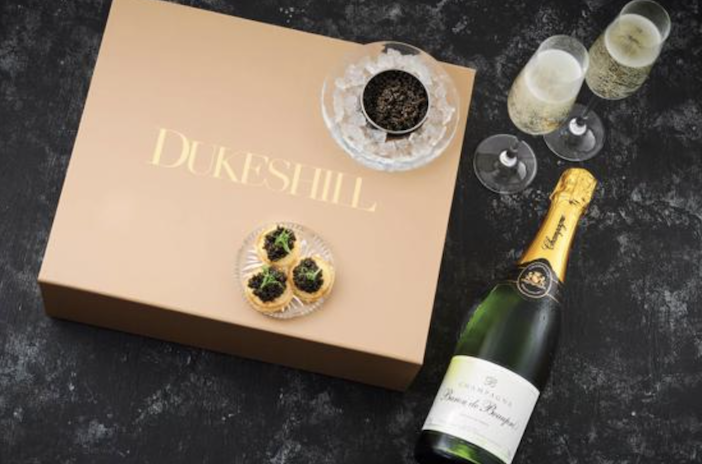 The Christmas Hamper is a great British tradition and, somewhat forgotten in recent years, it's ripe for revival. Hampers are thoughtful presents to send to distant friends and family, a welcome gift if you're a weekend house guest, and, best of all, a Boxing Day treat for yourself.
Dukeshill have been producing pieces de resistance Christmas hampers for decades. Shamelessly old fashioned, their policy is the finest of foods packaged in a proper basket-weave hamper with leather straps. One of the staples in all of their hampers is a ham. And this was how they, in fact, got started over 35 years ago. Delicately cured with a focus on flavour and texture, they were soon the choix of all the top London food halls (Selfridges, Harrods, Fortnums) and were so good the Queen awarded them a royal warrant.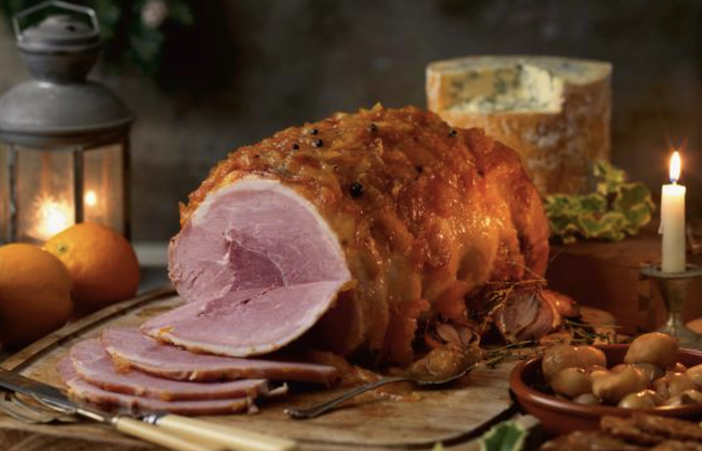 That moment of opening up your hamper is a bit of an event in itself and even has the thrill of the unexpected. It's like Christmas has started early – what will you find in there? In my case, there was a box of bite-sized chocolate-covered honeycombs, pistachio and Parmesan sables (to go with the two gorgeous cheeses – Isle of Mull Cheddar and Cote Hill Blue Cheese), and a rather excellent bottle of Cava.
There were other surprises, too. I knew, for instance, there would be mince pies but I was not expecting them to look so obviously crumbly and handmade. The Light Spiced Fruitcake Loaf is made to a special family recipe (though my husband clearly felt he had first dibs on this, so not sure I'll get to try it). There was a Boxing Day Chutney to go with the enormous Wiltshire Ham and a jar of Pork Rillettes (slow cooked pork belly with pepper and spices) and a surprisingly large quantity of Oak Smoked Salmon.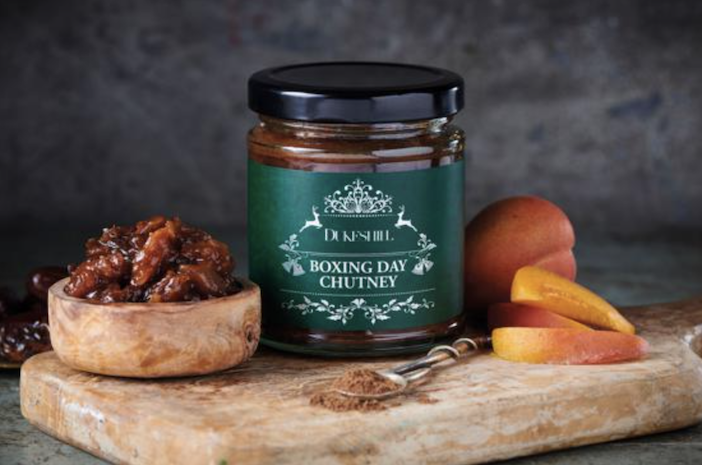 So, Christmas come early then. My hamper was the middle range "It's a Wonderful Life" (£150) – and it certainly brightened up my day. However, you can push the boat out further with "Three Kings Hamper" (£375) with lots of extras including a variety of wonderful cheeses, Port and Champagne. Or you can go really crazy with the aptly named "Truly Magnificent Hamper" (£795) that has everything you could possibly have asked Santa for.
At the other end of the scale are boxes (not hampers) of Smoked Salmon and Fizz (£39) or Reserve Port and Stilton (£55) and the wonderfully named "Bah! Humbug Hamper" (£85) – and you must know someone that would suit, surely?
For a full range of hampers, not to mention all sorts of other goodies, including recipes and a 'drinks cupboard', please visit www.dukeshillham.co.uk.