How has it come around so quickly again? It happens every year but, once again, we're flummoxed by the arrival of Christmas. Well, fear not, the Arb's gift guide is here, when the team gather and recommend some ideas, saving you the thinking time and (hopefully) solving your gifting conundrums. From panettone to pyjamas, we've some favourites, something different and a few surprises. And when it comes to being conscientious, we've tried to keep disposables down to a minimum, making it count. Enjoy…
For the conscientious chocaholic, Estella recommends…
Firetree Chocolates
Founded in 2017, Firetree is not just about eating chocolate, it's about experiencing it. Their goal is all about acquiring knowledge and appreciation of chocolate to then enhance our enjoyment of it. Setting superlatively high standards across their different stages of production, from spending years nurturing relationships with farmers, to creating packaging with inspiring designs echoing volcanic magma flows, Firetree has embraced everything about chocolate, and made it vegan-friendly.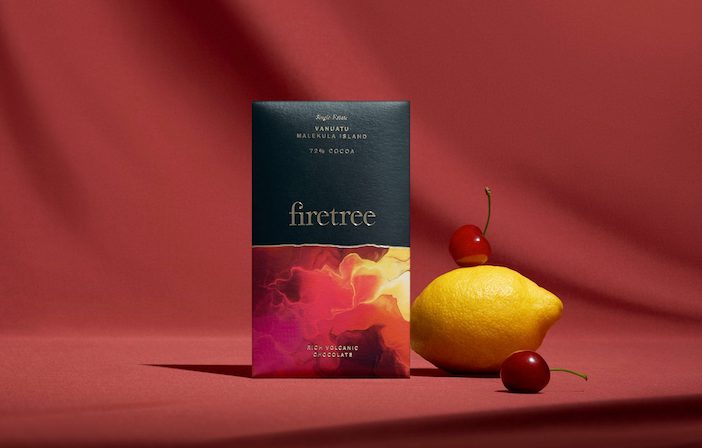 Arriving just in time for Christmas, they've launched new gift boxes of five and seven bars, respectively, with their range including a 100% cocoa bar. 100% cocoa?! You'd better believe it. The gift boxes are available on the Firetree website priced at £35 and £45.
For the wine enthusiast, Ollie recommends…
Coravin Model Two Elite
This is essential for all serious oenologists – I'm talking about those of us who want to sample amazing wine, yet not be forced to either drink or waste the rest of the bottle. Ahem. The clever Coravin System, which comes in eight colours, inserts a needle through the cork and pressurises the bottle with Argon gas, preventing oxidation and allowing a glass to be poured before the needle is removed again. The cork then naturally reseals the bottle meaning it can be enjoyed for months – or even years – to come.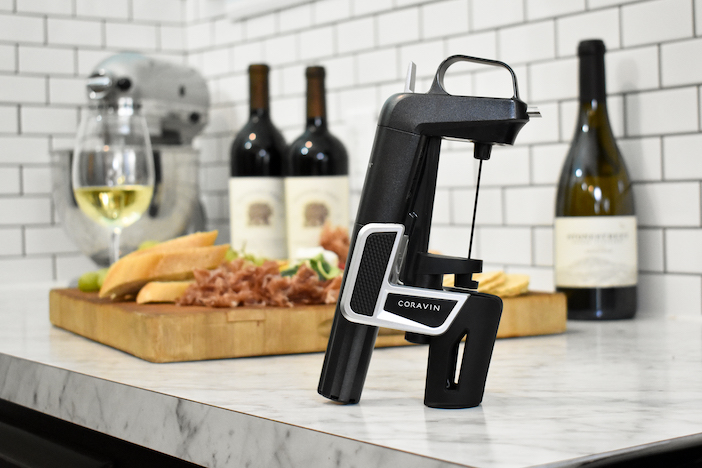 And for the wandering wine aficionado, Lydia recommends…
Winerist wine and travel tours
Looking for something bespokable and thoughtful and just a bit (okay, very) decadent? Wine experience creators Winerist have some very alluring itineraries dotted around in day-trip distance of London – shout-out to this wholesome-yet-boozy looking wine and walking tour in Sussex – along with some more farflung options: think multi-day cycling and winery adventures through Moldova. And they have gift cards available if you just can't decide… More information at www.winerist.com
For the aesthete athlete (or weekend wanderer), Nick recommends…
Tanner Krolle's 'Sportsman'
Since 1856 Tanner Krolle have been at the top of the luxury leather goods market and have recently relaunched with a newly designed collection which includes this iconic Sportsman bag. The ultimate weekend accessory, it features a generous internal compartment with a zip pocket, two top handles, detachable shoulder strap and is made up of 100% calf skin. The Sportsman 55 Weekend comes in a range of different colours and is priced at £2,500. For more information and ideas, visit tannerkrolle.com.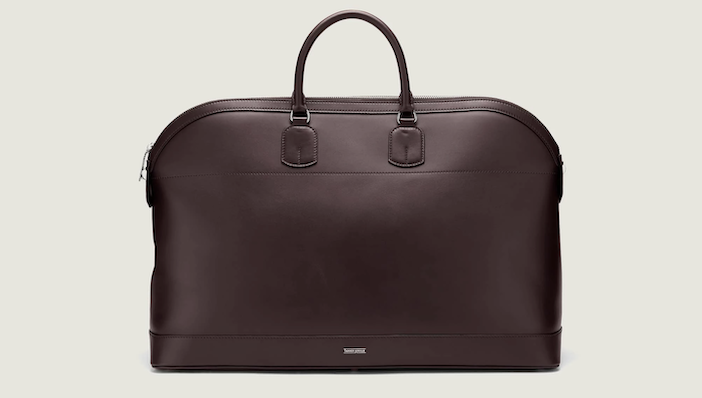 And because there's always gin, we all recommend…
No.3 London Dry Gin
This is, literally, the World's Best Gin. Garnering a remarkable 24 awards for excellence since 2010, it's the only gin to have won the International Spirits Challenge 'Best in Class' Gin Trophy four times, as well as the prestigious Supreme Champion Spirit Award in 2019. If the list of accolades weren't enough, No.3 has released a distinctive, new hexagonal bottle design reflecting each of the six botanicals in the No.3 recipe, and the crisp turquoise colour signifies the refreshing flavours of juniper, citrus and spice delivered with perfect precision for the ultimate Dry Martini or a delicious Gin & Tonic. This is gin, just as it should be…  Priced at £36 and available from Berry Bros. & Rudd, Waitrose, Harvey Nichols, Selfridges, and all good stockists.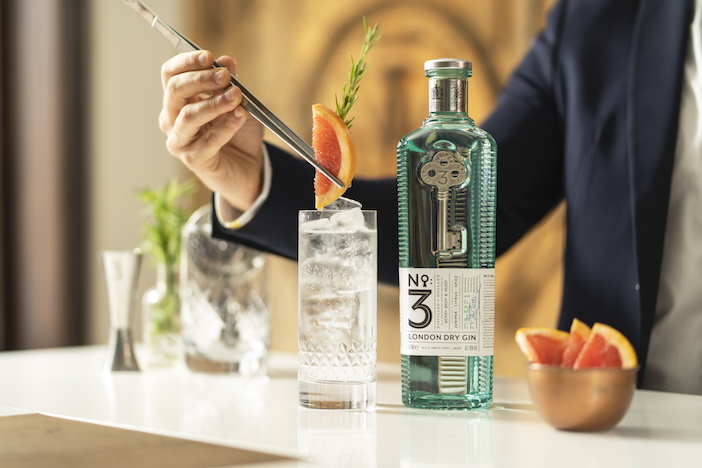 For the scotch-loving sybarite, Tom B recommends…
The Last Drop Distillers
This one is not to be sniffed at. At 56, this is the oldest blended scotch that The Last Drop Distillers have released to date. In whisky terms that's like taking advice from Gandalf. Comprising over 60% single malts, the 56 year old is a truly remarkable example of balance, wearing its years with grace and dignity, just like Ralph Fiennes (who's the same age). There are just 732 bottles available worldwide, making this luxury product the perfect gift this Christmas. Price is £3750, available from www.lastdropdistillers.com.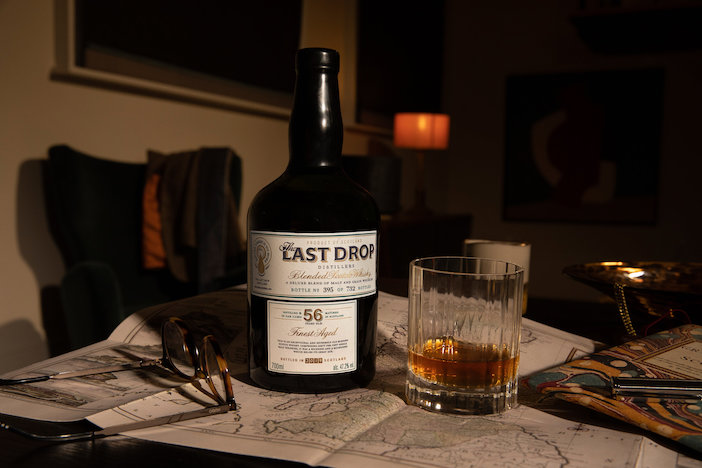 For those that like their whisky with an 'e', Tom G recommends…
The Quiet Man
The first Irish whiskey bottled in Derry in over 100 years, The Quiet Man 8-Year Old Single Malt is special – and award-winning – whiskey. Carefully distilled in small batches and finished in first-fill bourbon barrels for sweet and spicy notes, it has a high malt percentage which offers a mellow and ultra-smooth finish. Named not, as you might suspect, in tribute to the John Wayne film, it's a refined tribute to the brand owner's father, John Mulgrew, a quiet, distinguished bartender who heard many stories but told no tales. Available from Master of Malt, £36.83 (70cl, 40% ABV).
For the well-dressed at bedtime, Larry recommends…
Desmond & Dempsey pyjamas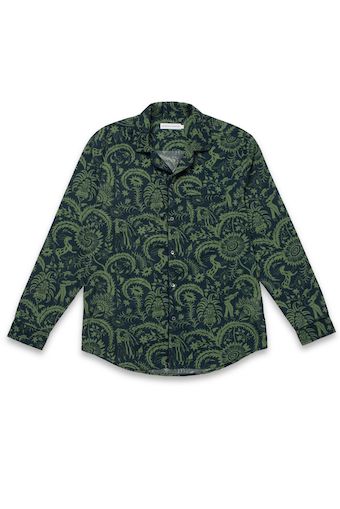 If you're one for normally getting socks, you can raise the bar this Christmas with…pyjamas. And if you're going to do it the Arb way, you don't just want any pyjamas, you want Desmond and Dempsey. And this is the hero of pyjama tops. The Pyjama Shirt is tailored with sophistication: not fitted but straight, with extra length in the body and sleeves for a comfortable night's sleep. The markers of a classic pyjama shirt are all there: piping detail throughout, a rounded collar and lightweight cotton voile.
Of all their designs, their newest print, the Zocalo, is named after the main square of Oaxaca, a city known for its textiles. It was here that Desmond & Dempsey discovered Otomi, a traditional style of Mexican embroidery and deployed it on this fine piece of nightwear. The Zocolo Print Men's Pyjama Shirt is £90. For this and other designs, visit desmondandempsey.com.
For the pampered traveller, Lucy recommends…
Sister + Co DIY Travel Kit
This is the stuff we want to have with us for a long-haul. The Sister + Co. Christmas offer means you can make a bespoke travel trio for a loved one – choose 3 products, and get a discount and free gift packaging. We recommend the Holly body oil (pomegranate, black pepper and cardamom), and their baby balm: fine, lavish it on a baby if you want, but adults deserve a slice of this velvety shea butter/apricot oil action themselves.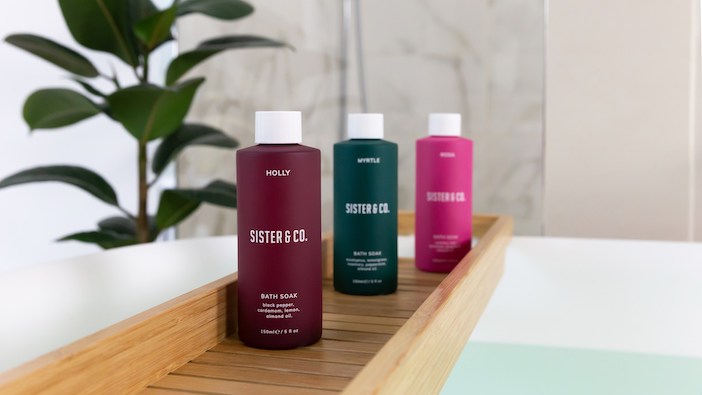 What's more, Sister + Co products are certified organic by the Soil Association, vegan and cruelty-free, and packaged in easily recyclable glass and aluminium. For guilt-free pampering, get slathering. www.sisterandcompany.co.uk.
For the mindful creative, Sophie recommends…
A session at Masterpeace Creative Studios
Budding artists and adventurous amateurs alike will love a 90-minute painting experience at MasterPeace Creative Studios. Set in the heart of London's Belgravia, the Studio offers art classes with a difference, by cleverly combining technology and classic brush techniques to recreate a photo of their choice on canvas.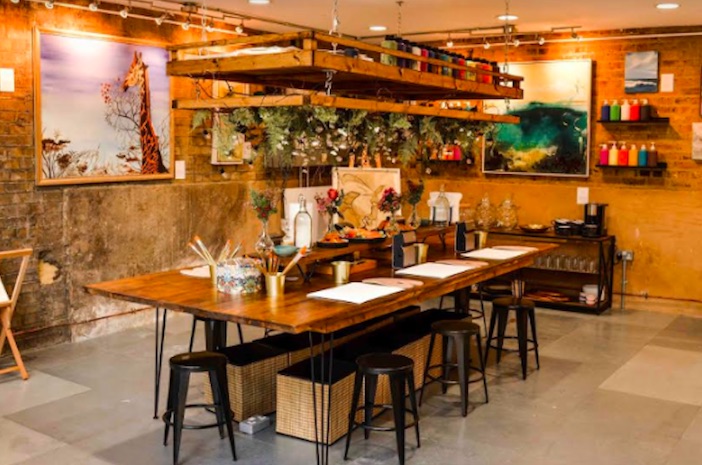 Each session is led by an internationally-renowned artist to guide participants through the creative process, ensuring their works of art are framed and ready to take home by the end of the session. £49 for a 90 minute session, includes bottomless Prosecco and grazing boards. Every art experience is delivered by one of MasterPeace's 20 local, celebrated artist instructors. And get the kids involved – mini-MasterPeace for ages 6-12 is £40 for 90 minutes. Online Gift Cards can be purchased here.
For all your Christmas treating needs, you can't go wrong with…
Crosta & Mollica Panettone
Showing up at Christmas with anything edible is always a winner and there was a time when panettone seemed different, introducing a touch of Italian flair to an otherwise Bucks Fizz and bacon-fuelled Christmas morning. Now it seems everyone's getting in on the fruity bread and Prosecco act, with panettone of various shapes, sizes (and quality) on offer in all supermarkets and outlets.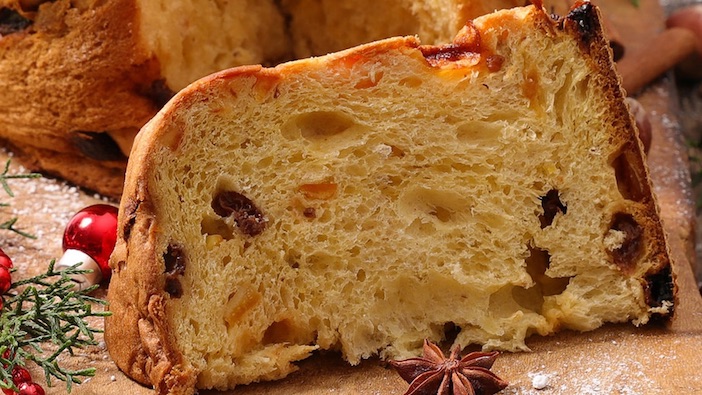 But there is one distinctive brand that does the definitive. With its iconic branding and beautifully-wrapped exclusives, Crosta & Mollica remain the pinnacle of panettone. What's more, they've broadened their church to include a range of regional Italian variations, from Pan D'Oro to PanForte di Siena, and various flavours in between. Now, why bring one when you can impress with two?
It wouldn't be the Arb's gift guide without something a little extravagant, so here's what to get for the person who has everything…
G1 Virtuoso Glass Pool Table
Adelaide-based Elite Innovations have found an extraordinary niche in the high-end games and accessories market: creating bespoke glass pool tables. Pool? On glass?! Well, the patented transparent Vitrik surface gives rolling resistance to the balls and allows spin while providing total impact protection from game play to the glass underneath as well as allowing the balls to roll smoothly and quietly.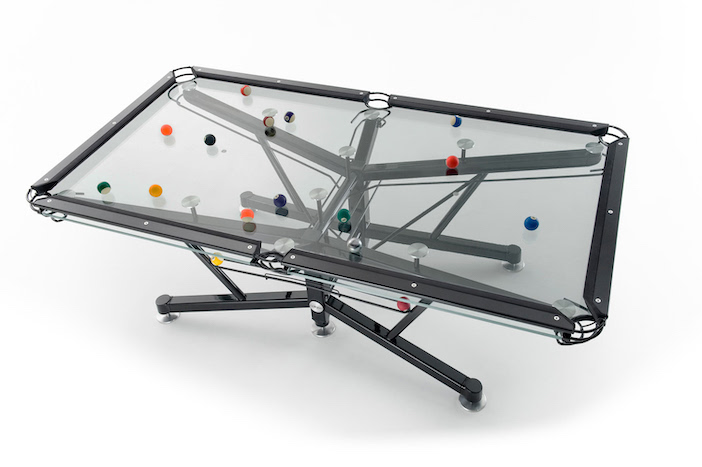 Watching pocketed balls make their way through the intricate pathway around the framework is a spectacle in itself, and a fully exposed open pocket system also gives the illusion that balls would fall through. Genius. Bespoking options allow for different finishes, coloured bumpers and LED lights. Oh, and there's a top that converts it into a ping pong table. Never mind 2020, this is a home feature that takes us into the future. Prices from £53,595. For more information, and to see the table in action, visit www.eliteinnovations.com.au.
Happy Shopping!