In a flash of serendipity (and not without a hint of irony in the current circumstances), we've learned that April is Stress Awareness Month. So, for a much-needed dose of the feel-good factor, a soupçon of escapism, and a fling for your fettle, Kerry May offers her five top recommends for improving your mood and wellbeing during these turbulent times…
1) Dream now, travel (in nature) later – Alladale Wilderness Reserve, Scottish Highlands
Be inspired by the spectacular natural landscape surrounding the remote wilderness lodge, Alladale Wilderness Reserve. This 23,000-acre gem is located in Ardgay in the Scottish Highlands and is surrounded by rugged terrain, dramatic glens, colourful hills, glistening rivers and herds of majestic red deer. Fresh air is abundant, wildlife on the doorstep and the views are spectacular. It's a place where hospitality, wild spaces and conservation go hand in hand: rewilding is the core purpose of Alladale. For now, open your window on a crisp spring morning, take a lungful of air, and just imagine – click this link for a taster.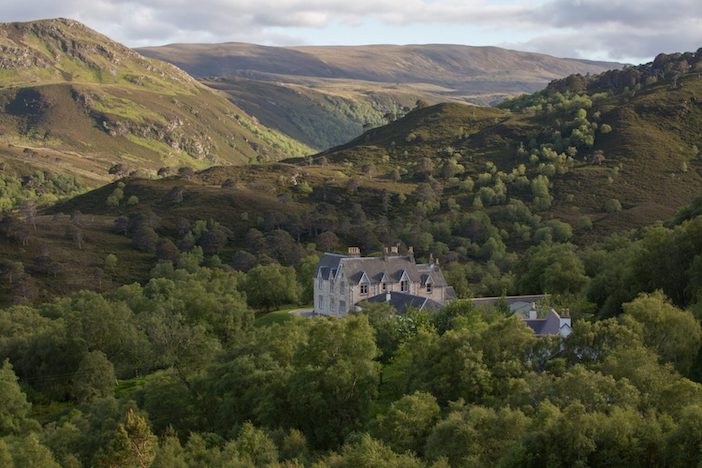 2) Feel good tips for turbulent times from The Original FX Mayr cure coach, Claudia Waldner
The constant overload of negative news is triggering a lot of stress in all of us, both physically and mentally. So we do not feel overwhelmed, it's important to recalibrate ourselves towards what is healthy and good. Claudia Waldner, cure coach at Original FX Mayr has put together some simple tips, from discovering your personal daily routine, enjoying little everyday pleasures, to starting a gratitude journal. For more information and tips, visit www.original-mayr.com or, to book a Skype session with Claudia, contact medizin@original-mayr.com.
3) Donate money, time or resources to a good cause – Chefs in Schools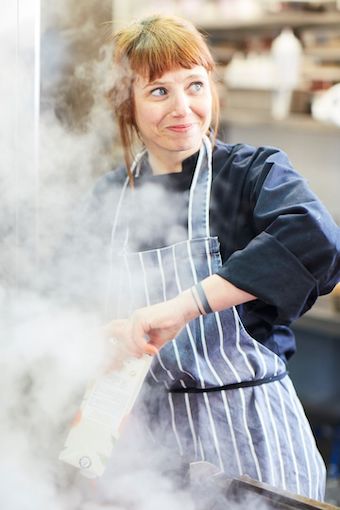 Helping others in a crisis is a win-win way to boost your mood, while doing good. A great initiative to support is Chefs in Schools' campaign to ensure vulnerable children have access to good quality, hot meals during the coronavirus crisis. Leading chefs, including co-founder Nicole Pisani (ex NOPI / Ottolenghi), are making hot and healthy meals in school and restaurant kitchens, which are then distributed to children who need them. The Lunch Boxes contain a week's worth of lunches for families, including fresh produce, meals, sauces – such as curries – and essential ingredients.
And as well as providing the lunch boxes, Chefs in Schools is also feeding the children of key workers in some schools. Over 30 schools signed up on the first day alone to act as distribution centres. Dozens of chefs and kitchen staff have already come forward to volunteer their time but they still need more helpers. If you can't give your time, then you can still help with a financial or resources donation. There's more on the campaign and how to get involved here.
4) Explore contemporary art online at The Alpina Gstaad
Art has a powerfully profound way of soothing as well as educating, and The Alpina Gstaad in Switzerland has a stand-out collection spread around the hotel and grounds. The carefully curated gallery of contemporary work features pieces that speak to important issues and global challenges such as human immigration. Subtle touches throughout the hotel, including clothes hooks in the form of wolves heads and claws from X-Men's Wolverine , deliver a wider message and are a nudge to encourage rewilding. Until you can travel there in person, you can enjoy the art online and through their IG Art Story. @thealpinagstaad / www.thealpinagstaad.ch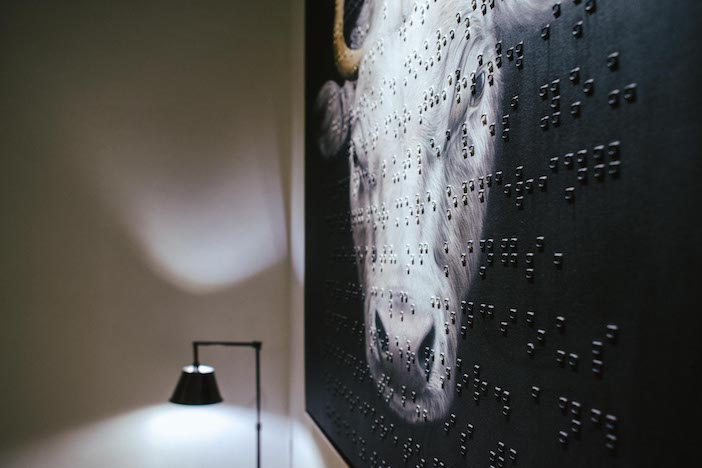 5) Learn a new skill that's good for your health – Free Qigong Live Feeds from Katie Brindle
Exercise doesn't need to be strenuous, lengthy or hard to fit into your daily routine. Qigong is scientifically proven to give you energy, be deeply relaxing, lower heart rate and blood pressure, boost your immunity and relieve pain.  Katie Brindle, founder of Hayo'u Method, is an acclaimed practitioner of Chinese medicine and author of the best-selling book 'Yang Sheng, the art of Chinese self-healing'. Katie runs daily free masterclasses in Qigong and meditation on Instagram at 8am (weekdays) and 9am (weekends) on @katie_brindle. You can also click on her Instagram profile to get her past sessions. Her videos are on her YouTube channel here.