Banish post-holiday blues, become more productive, and boost your wellness with The Arb's self-appointed 'tech correspondent' – with his latest recommendations, Oliver Pickup is here to help with that transition back to school…
Expand your WiFi connection with the Orbi 960 Mesh System
A recent fortnight in a remote French campsite was an unwanted reminder of the utter frustration of having little or no internet access. More than once, fellow holidaymakers spotted me leaning precariously out of the caravan window, hoping to gain one damn line of reception.
Oui, having an enforced digital detox while en vacances is healthy. But back in Blighty, when there is work to be done, wonky WiFi is rage-inducing at best, and can even lose you business as clients become tired of technical failings.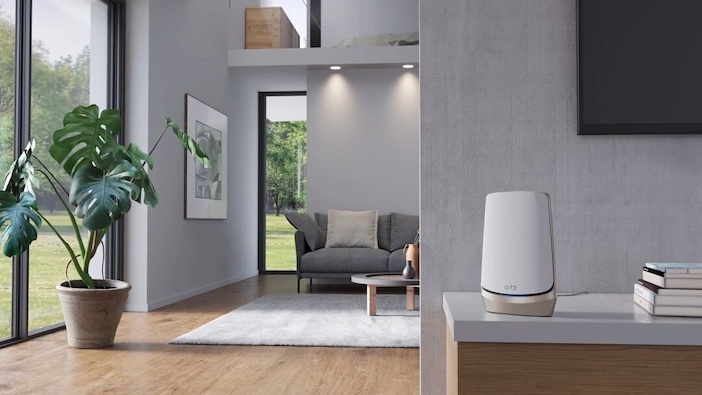 Thank goodness, then, for NETGEAR's flagship Orbi 960 Mesh System – the industry's first "quad-band mesh WiFi 6E system". I'm not sure what that means either, but in simple language, it is ideal for large properties that suffer from dead spots and poor internet connection.
Indeed, the three-pack of Orbi orbs covers a colossal 7,500 square feet and up to 200 devices simultaneously, which is impossible for standard WiFi routers. Therefore, it's the ideal solution for those who need to work from home but don't want to reduce their WiFi speed. It also comes with a year of NETGEAR Armor network protection, and at £1,699.99 (including VAT), it is not the cheapest option on the market. But you can't put a price on peace of mind regarding internet connection.
To find out more, please visit www.netgear.com. 
Improve your Web-Cam game with Logitech's BRIO 500
For remote workers, a good web-camera is now essential. With the market packed with decent and affordable options, there is no excuse to look great when you jump on Zoom, dial into Teams, or meet on Google Meet. (It won't help you with your on-mute issues, though.)
A recent study by 2CV Research and Logitech found that 89% of remote workers struggle with unflattering camera angles, poor lighting conditions, and suffer field-of-view limitations when using a built-in camera laptop.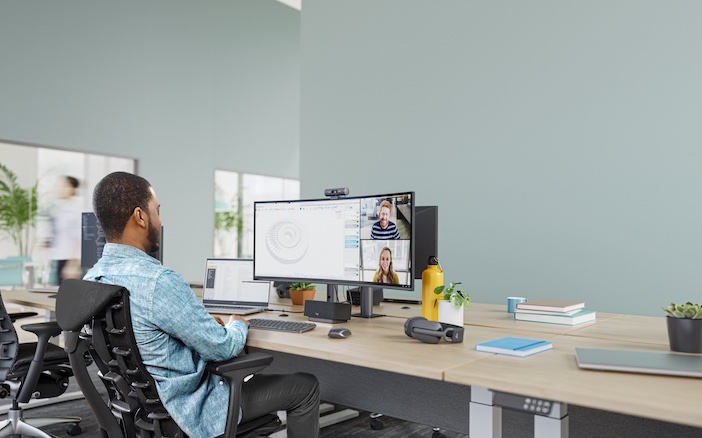 At only £129, Logitech's popular BRIO 500 is a nicely priced solution. It offers "business-grade audio and video quality", personalisation, and, ultimately, more engaging experiences on video calls.
The BRIO 500, which comes in three colours (graphite, off-white, and rose), offers full high definition with 1,080 pixels, light correction and auto-framing. If you download the relevant Logitech app you can tweak your default settings to get them just right.
Additionally, Brio's Show Mode opens up new sharing opportunities for teachers, designers, and architects – it allows users to present physical objects, notes, and sketches remotely over video by swivelling the web-cam accordingly.
Put yourself in the frame by looking at www.logitech.com.
Help save the planet with Espon's EcoTank ET-2810 Printer
Few would think that a printer could halt global warming. After all, isn't cutting down trees for paper part of the problem? Well, yes. But we still need to print things out, albeit less frequently than, say, a decade ago. And Epson's EcoTank ET-2810 is as environmentally friendly as they come.
For one thing, you don't need to spend hundreds of pounds on (ahem, single-use plastic) ink cartridges. Not least because the ET-2810 is "cartridge-free". It comes with four "specially engineered … high yield ink bottles" that you squeeze into their appropriate colour tank. This initial fill-up is designed to last you three years and helps save up to 90% in printing costs. One set of ink bottles should provide around 4,500 pages in black and white and 7,500 in colour – equivalent to 72 cartridges worth of ink. It would not be good for the planet if you print out thousands of pages, mind.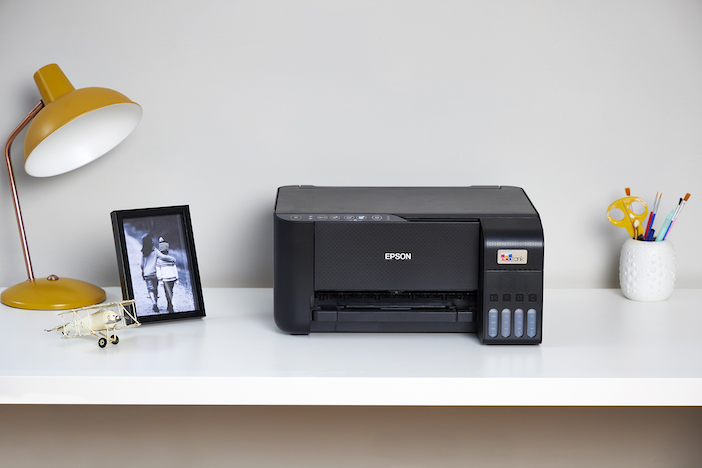 Other elements are eco-friendly, such as the Micro Piezo inkjet technology. Epson explains this is "a unique system that prints via piezoelectric actuators instead of using heat. In this process, the actuators eject ink droplets while under an applied voltage, known as piezo displacement."
You can do more than print, too. The ET-2810 is a multifunction inkjet that enables users to scan and copy documents. You can set it up using a smartphone or computer via the (Orbi?) WiFi network. If you buy it through Epson – it is currently £239.99 – there is a five-year extended warranty.
To see a clearer picture, please go to www.epson.co.uk.
Take the mouse outside the house with the MX Anywhere 3S
Logitech is also a market leader in computer mice, and the MX Anywhere 3S – available in graphite, pale grey, or rose – is a compact performance mouse you can use at home or out and about. At £89.99, it isn't cheap, but it is immeasurably better than poking around on a sluggish, ire-inducing laptop touchpad.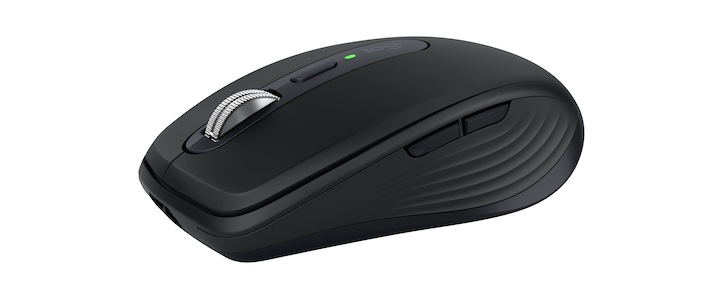 The Anywhere 3S is one of the latest mice to be added to Logitech's premium Master Series, designed to cater for advanced users, including software developers and creative professionals. The idea is to optimise the "flow state" – the period when you feel the most productive – with greater ease.
With this product specifically, users will experience the speed, precision and near silence of MagSpeed electromagnetic scrolling and an 8,000 DPI optical sensor that tracks on virtually any surface, including glass.
To find out more about the MX Anywhere 3S, please visit www.logitech.com.
Reduce risk of injury and get higher with VKTRY's Gold Insoles
All work and no play – or rather exercise – is a common problem easily remedied when operating remotely. Besides, clawing time back to run, walk, do yoga, or work out is one of the most significant benefits of not commuting to the office. All that dopamine is excellent for one's wellbeing. So, reducing the risk of injury is vital.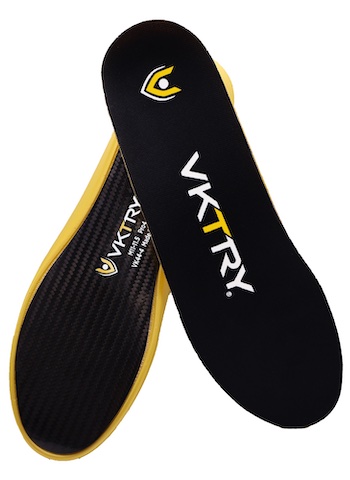 In January, a running pal and I set a target of hitting 1,000 kilometres in 2023, and while we are well on the way, my progress has been hamstrung by, well, a hamstring niggle. And a calf issue. Plus, an Achilles heel ache.
After much online research, I plumped for a pair of VKTRY Gold Insoles. At £120, the performance insoles cost more than most running shoes I've bought. But then again, what price would you pay for long-term wellness (and not hobbling around in middle age)?
The story and science behind VKTRY is fascinating. The insoles were originally invented for the USA's bobsled team, with whom founder Matt Arciuolo spent over a decade as a certified pedorthist (a footwear specialist). He wanted to increase the team's explosiveness at the beginning of races, and the rise in gold medals is evidence of their worth.
Compared to foam competitors, the Gold Insoles, which have an aerospace-grade carbon and a baseplate customised to suit the user's unique profile (gender, body weight, primary sport), "return energy" and provide superior support and protection.
Throughout a football season, for instance, wearers of these carbon fibre insoles – and there are thousands of professional and college athletes in the United States and beyond who do – will have 41% fewer foot injuries and 22% fewer lower-leg issues. More than that, on average, they will help you jump 1.6 inches higher and sprint 40 yards 0.12 seconds quicker. Which remote worker doesn't want to jump higher and run faster?
Take the leap by visiting www.vktrygear.com.
Wake up and smell the perfect coffee with the JURA J8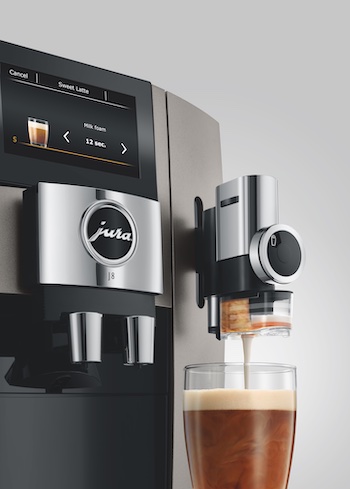 I begin every working day with a hefty mug of strong coffee. And I know I'm not the only one. A recent Times article reported that – shock! – coffee has now overtaken tea as the hot drink of preference for Britons (63% to 59%). Why not bring a cafe experience home, or even trump the quality?
Considering that the cost of a bang-average coffee in a cafe might be anything up to £5, the luxury Swiss brand JURA's J8 bean-to-cup coffee machine (a world first, apparently) is more justifiable – it retails at £1,850.
That outlay for the J8 buys you the capability to adjust the sweetness, flavour and intensity of milk foam through its nifty syrup attachment. In short, you can tailor your perfect coffee. At the touch of a button, the machine will craft your choice of 31 specialities, from the classic espresso and Americano to all manner of fancy things that are hard to spell and say without being corrected.
There are so many impressive features, such as the one-touch milk cleaning, and a smart-cup sensor. It even features a P.A.D.2+ coffee-bean grinder with a sound design inspired by Formula One tech. The only thing humming, then, will be you – in a good way.
If the J8 is to your taste, explore more at www.uk,jura.com.
Secure your data with the Kingston IronKey Keypad 200C
Finally, on the rare occasions you need to venture out with your work (post-J8 coffee, of course,) you can never be too careful with the digital data you are carrying around.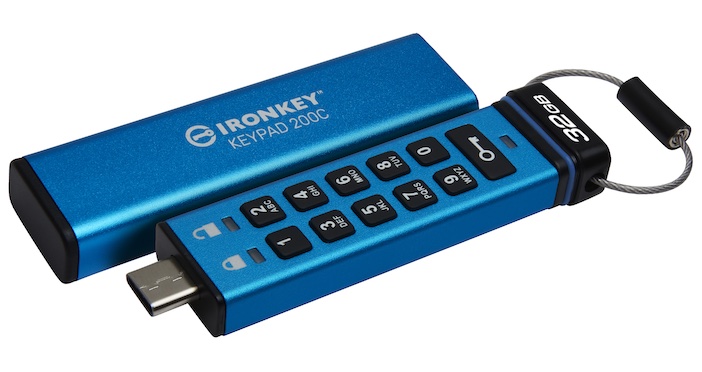 Thanks be, then, for Kingston's new IronKey Keypad 200C, launched in August. It's a USB 3.0 Flash stick pen memory drive with an alphanumeric keypad for easy-to-use PIN access. Prices range from £64 to £211.99, depending on whether you need a USB-A or USB-C and the storage required (8GB to 256GM).
To find out more, please go to www.kingston.com.
Header photo by Christopher Gower (courtesy of Unsplash)