When you think of Wimbledon what do you envisage? I have happy memories John McEnroe causing a nuisance and the spin off, chart topping song; of Pete Sampras winning what seemed like endless championships, the annual rummage in the shed for a poorly strung, badly worn racket that would be used to within an inch of its life with friends on a makeshift court of jumpers, string and swearing. McEnroe would simultaneously be proud while having a lot to answer for.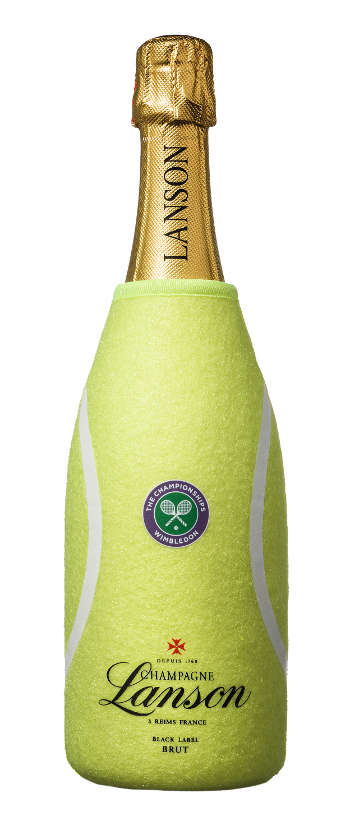 Things are now a little more refined. Strawberries and cream, of course – a cold glass of Pimms, certainly, and if you are feeling in the mood for a treat – Champagne. This summer, Champagne at Wimbledon means Lanson as they celebrate another year as the official Champagne supplier to the Championships.
A release of a new limited edition bottle, inspired by the game itself, sports an eye-catching design and gives the bottle the appearance of the iconic tennis ball. The neoprene jacket keeps the Champagne at the perfect temperature to enjoy when the balls fly and crowd goes wild.
The limited edition bottles are available on the Lanson Brut NV Black Label and Lanson Rose NV Labels. Of which I just happen to have a brace. Advantage Stirling! Pour another glass old chap. What's that, it's run out again? You cannot be serious!
The limited edition Wimbledon Lanson bottles are available from all major retailers and priced at £33.99 for the Lanson Brut NV Black Label and £38.99 for the Lanson Rose NV Label. Find out more about Lanson here.