Stirling, a man who knows a thing or two about cocktails, takes on art and icons at the Legends of the Martini exhibition…
Belvedere has brought the Legends of the Martini exhibition, an all sensory experience exploring and celebrating the iconic cocktail, to the Royal Academy Senate Rooms.  As the martini combines expressions of elegance into a perfect drink, so Belvedere has combined that perfect drink with a selection of especially commissioned art to produce a highly enjoyable space in which to sip and learn about your cocktail.
With work on display by set designer Gemma Tickle and still life photographer Jess Bonham, their creations reflect the glamour and enigmatic nature of some of its most noteworthy drinkers.  This curated experience leads you along a path where you meet colourful characters who have sipped, shaped and extolled the virtue of this great drink.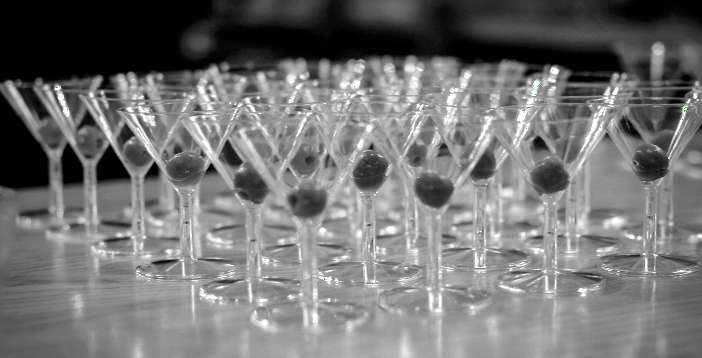 Alongside the exhibition you will be able to dig into the method and construction as expert mixologists find what tickles you most as you dance with the 'dry, wet and reverse' versions.
Personally I favour the Churchill method, where the vermouth should be in the same room, but never used.  And I find myself in good company with this belief as Hemmingway reflected "A perfect martini should be made by filling a glass with gin then waving it in the general direction of Italy."  Yes, I know he uses gin in his quote, but the smooth elegance of Belvedere vodka lends itself to the martini extremely well and, purists aside, makes an excellent bedfellow to a citrus or fruity note.
The event, held at the Royal Academy, Burlington Garden, runs from 1st August to the 31st August 2014 and lasts about 75 minutes. You can book tickets to the event here, and visit the website to learn more about Belvedere here.