Mother's Day is nearly upon us and, as ever, we're here to assist last-minute sons and think-outside-the-box daughters that might need a few ideas to impress Mum this Sunday. Of course, there will be afternoon teas, flowers and gin, but these have a bit of a different spin…
First, the gin, from Maison Mirabeau
With its pale pink hues and beautiful perfume-like bottle, Maison Mirabeau's Dry Rosé Gin is a little bit different, a little bit special. For one, it's born in the French Riviera, so conjurs up images of St Tropez chic and balmy provencal evenings.
Inspired by the abundance of botanicals growing wild around the Mirabeau wine estate, as well as those used in the world-famous perfume trade in nearby Grasse, at its core Mirabeau Gin is a classic Dry Gin and uses grape skins otherwise discarded during the winemaking process, which adds roundness and subtle fruitiness to the palate. This being Provence, botanicals include lemons for a fresh citrus character, thyme, rosemary and bay give it its herbaceous notes, and rose petals, lavender and jasmine are used sparingly to bring a variety of floral tones.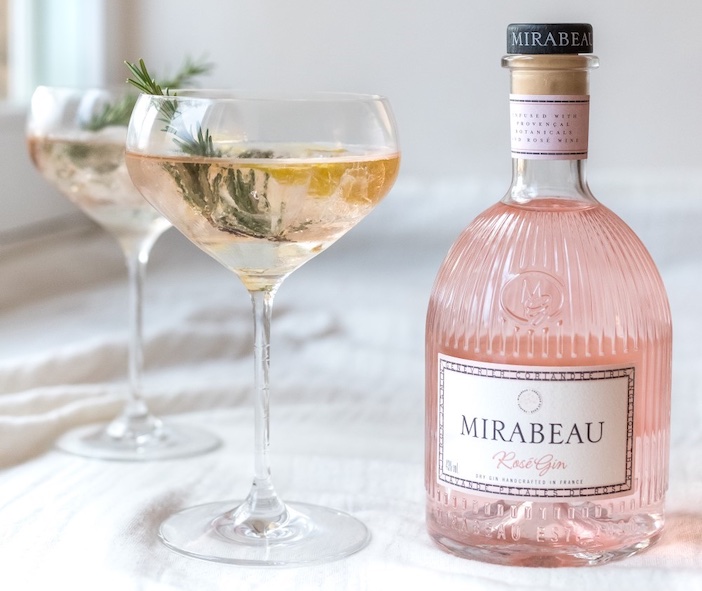 Perfect as a Pink Martini by adding dry vermouth, or a fresh take on a G&T topped with Fever Tree Aromatic to create the signature Mirabeau G&T, garnished with a sprig of fresh rosemary and grapefruit wedge, it's a fitting way to kick off the celebrations to Mum. Maison Mirabeau's Dry Rosé Gin 70cl is available at Waitrose. RRP £35.00
Cherry Blossom Afternoon Tea at Zetter Townhouse
Mother's Day wouldn't be Mother's Day without Afternoon Tea. And our first choice comes from The Zetter Townhouse in London's fashionable Marylebone. Seeking to reinvent the boutique hotel concept, its eclectic mix of design bristles with exclusivity, excellence, and effervescence –you could say the same for mother.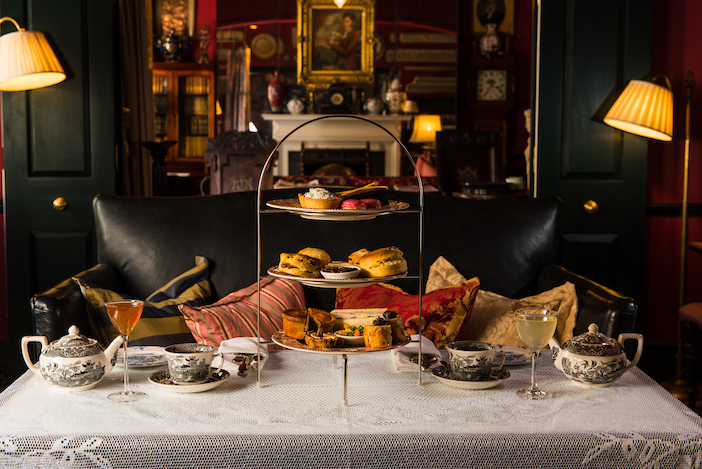 This tea, then, is a fresh take on the 'themed' teas that sweep the capital. Throughout March and right up until June, The Zetter Townhouse is running a cherry blossom-themed afternoon tea for Spring. Featuring aesthetically pleasing delicacies (some of which are made with cherry blossom extract), it's served with an accompanying cocktail, in collaboration with renowned and non-alcoholic spirits brand, Everleaf. But, of course, there's a complimentary glass of bubbles for all mums or parental guardians to make Mothering Sunday that extra bit special, and it starts when you enter, with the hotel's beautiful arch framing the Townhouse front door decorated abundantly with cherry blossom. For more information, visit www.thezetter.com
A Koko Music Afternoon Tea 
If you want eclectic, then the Koto Afternoon tea at The Prince Akatoki, also in Marylebone (isn't it quite the well-heeled spot, indeed), is the one to turn heads. Providing a unique flair to a well-loved classic and inspired by Japan, the Koto Afternoon Tea will feature live music from Japanese musician, Keiko Kitamura. Playing on the national string instrument of Japan, koto, Kitamura's tunes compliment the ambience and allow guests to experience the delights of Japanese culture through all their senses.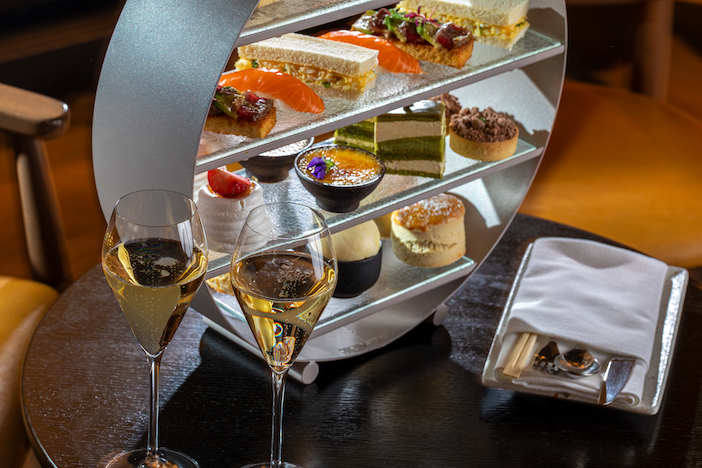 Expect a menu full of fusion blends and authentic Japanese flavours, including savoury delights such as Brioche of seared tuna, avocado, wasabi dressing and Chicken katsu sando, as well as sweet treats including Matcha and pistachio cake and Yuzu crème brûlée. The Koto Afternoon Tea at The Prince Akatoki is available on one Sunday a month until April starting at 12pm. The cost is £62pp including a section of teas or £75 including the sake pairing. For more information, and bookings, click here.
The Caledonian's Secret Garden Afternoon Tea at Waldorf Astoria Edinburgh
But what about outside London? Famous for its distinct and memorable afternoon teas, think about the Platinum Jubilee Floral Afternoon Tea or the art-inspired one in collaboration with Van Gogh Alive, this Mother's Day, The Caledonian is giving mums a bouquet of beautiful cakes instead, with its new Secret Garden Afternoon Tea.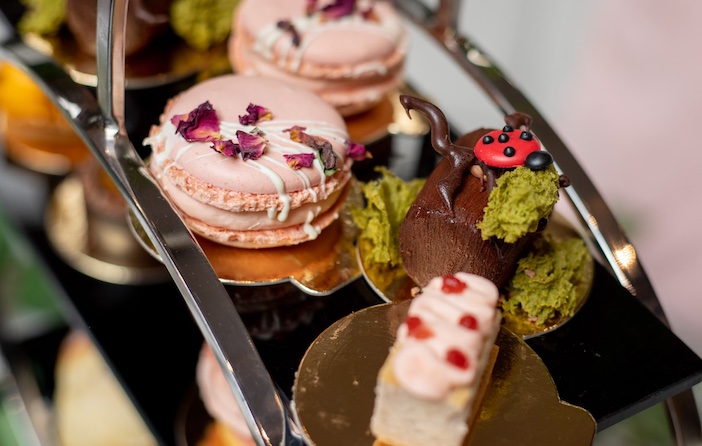 Pull up a plush chair at the five-star hotel on Princes Street, Edinburgh, where you can indulge your senses with the 'Secret Garden' pastry selection – a whimsical world of new little creations, such as the 'Lots of Magic' rose water and raspberry macaron or the 'Never Stop Believing' honey and redbush tea-infused petit gateaux.
The sweet treats are paired with a delectable sandwich selection, including new creations like the squash, chilli, coriander and coconut quiche, and the smoked venison with blue cheese mousse and onion marmalade on a Brioche Bun. Guests can also indulge in a brand-new vegan and gluten-free menu, as well as a kids menu, so that everyone can join in and celebrate with their mother. Available until Monday 20th March 2023. For more information, visit www.hilton.com. 
Flowers? Try a floral workshop at Gainsborough Bath Spa
Never mind a token bunch, when it comes to flowers we've got something with a difference. The Gainsborough Bath Spa has partnered with local florists 'Flowers by Passion' to offer a wonderful event for the perfect gift this Mother's Day. The Floral Workshop will take place on Wednesday 29th March from 2-5pm at The Gainsborough Bath Spa, the luxury hotel in the heart of Bath.  Guests can enjoy a tranquil afternoon, surrounded by beautiful flowers which they can take home afterwards. Guests will learn from the best as Jo spent six years working at a top florist in London before founding Flowers by Passion in 2001.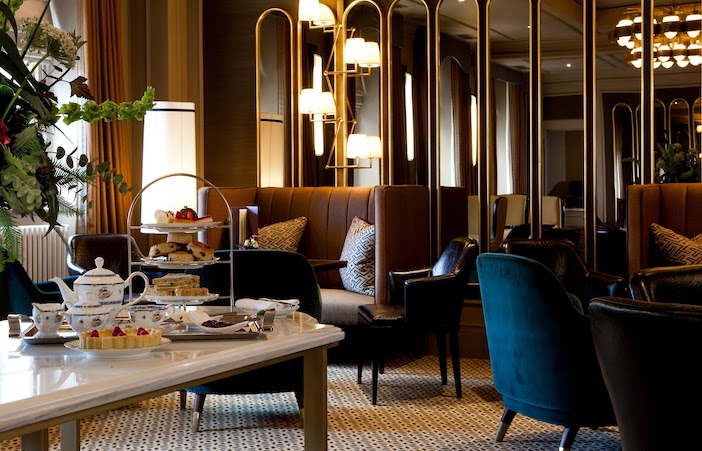 And, of course, there's the tea. The Floral Workshop will be followed by a luxurious Champagne Afternoon Tea in The Gainsborough Bath Spa's hotel's lounge, where guests will enjoy a sumptuous traditional tea of finger sandwiches, scones, and a selection of delicious cakes and pastries along with a celebratory glass of champagne.
The workshop costs £85 per person including a hand tied bouquet to take home and Champagne Afternoon Tea. For more details and to book, please visit the Eventbrite booking page here. 
Wreath-making at Lainston House
Sticking to the flowers theme, country house hotel, Lainston House in Winchester, has an alternative to the floristry workshop where Mums can create their very own wreath with expert guidance from a professional florist, and a special souvenir to take home at the end of the day. Tutorial in wreath making is given by Judith Searles of www.judetheflorist.com and Emily Little of www.littleandbloom.com.
Lainston House, Woodman Ln, Sparsholt, Winchester SO21 2LT. For more information, timings and bookings, please click here. 
Bao-making at Din Tai Fung
And here's a masterclass that's a little out of the park. Taiwanese masters of bao, Din Tai Fung, are launching a limited-edition package including an exclusive Mother's Day set menu and a one-of-a-kind Mother's Day Xiao Long Bao masterclass. Hosted on 19 March, with three sessions available throughout the day, the package will be available exclusively at Din Tai Fung Centre Point, with tickets priced at £80 per person. For more information, and bookings, please visit www.dintaifung-uk.com.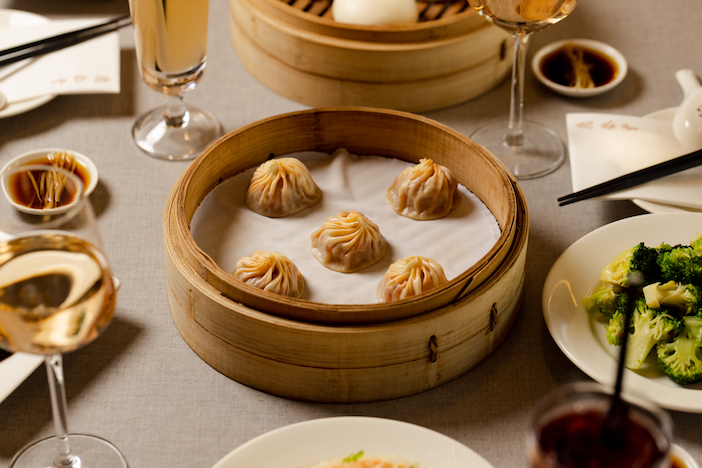 Make a weekend of it with PoB hotels
If you're thinking of a hotel stay, give Mum the choice, with a voucher from PoB Hotels. Encompassing relaxed, modern indulgence, the collection showcases a range of the very best, independent hotels dotted around the British Isles, inspiring guests to discover new hotel experiences that are Pampering, Outstanding and British. From castles brimming with northern charm to seafront lodges sitting along the southern coast, PoB Hotels celebrates the personality and characterful spirit that is the essence of these small, independent hotels.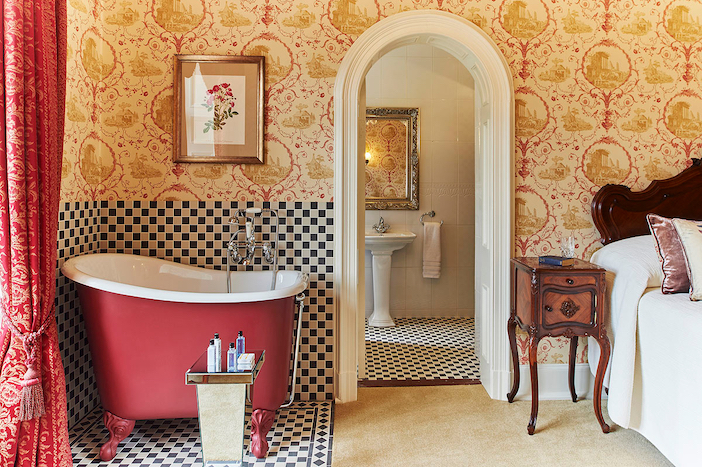 The vouchers are available online and can be personalised as a luxury gift pack including a reusable travel bag, a copy of The Collection and a stylish gift wallet. For an instant gift, the voucher can be sent digitally presenting the perfect opportunity to give the gift of luxury to a well-deserving mum.
PoB Hotels' Gift Vouchers start from £75. For more information, please visit the PoB Hotels website here.
Header photo by Ijaz Rafi (courtesy of Unsplash)