I've always been fascinated by the Magi, the three wise men, bringing their gifts for the infant Christ. As I use frankincense oil every time I teach yoga now (myrrh isn't as appealing – doesn't smell particularly pleasant) I always feel oddly connected to them and, of course, I now wonder why there wasn't a wise woman amongst them. Or indeed why it couldn't be any other gift, precious metal or mineral or otherwise. Imagine if one had brought lapis lazuli instead of gold?
Anyway, in timely fashion, this year I went in search of my own three wise men. The first I found (or rather invited) at the Bingham Riverhouse when I tried out their new seasonal menu. Bear with me, the connections not as tenuous as it sounds…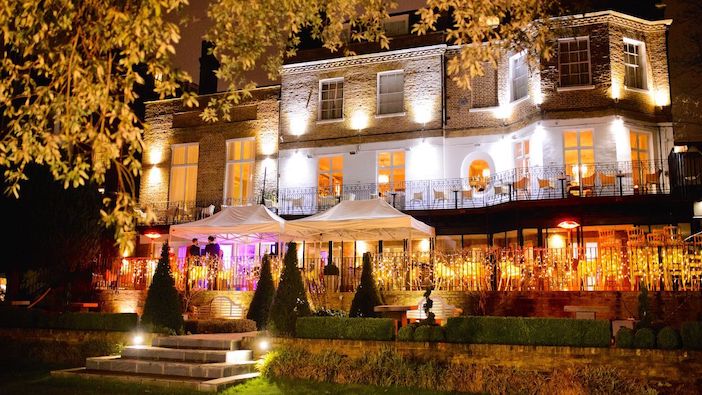 Steve Thomas, creative director of the design group Whitmore-Thomas, responsible for iconic projects as Big Biba, joined me for this festive lunch. At for £28 three courses, it is very reasonable, with £15 for a wine pairing. The halls at the Bingham are not decked with holly but cotton branches, which is a thread running through the decorations throughout the hotel. Quite used to accompanying critics, Steve told me he was regularly the plus one with acclaimed food writer Fay Maschler and so took to the task of photographing the plates of food readily laid before us throughout the meal. I am no Fay, but I loved the whole ambience of the place.
Entering the building, the tables for lunch are to the left by the bar, running alongside windows with gorgeous views overlooking the river and the hotel's beautiful gardens. We're sat by the Christmas tree – again with cotton theme ornaments – and tuck into smoked beetroot with feta, caramelised orange, smoked almonds and roasted baby gem lettuce. Steve opts for mackerel with chicory marmalade. Both beautifully presented but more importantly very 'subtle, complex flavours', making each as beautiful to eat as to look at.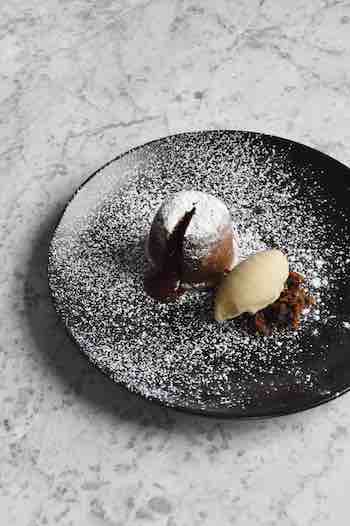 Turkey provides the signature main, of course, to which Steve comments, "it will be the only turkey I have this year which won't be dry", before we're into apple sorbet and honey-topped truffled Brie, eschewing sticky toffee pudding and white chocolate rice pudding, as being just a little bit too indulgent this early into the festivities.
In writing this piece, I considered Maschler's modus operandi. She never gave bad reviews, she always said, "they may just be having a bad day. If I go back three times, and it is still bad, then I write a negative review…but people don't remember the negative, they simply remember it was reviewed. And if it gets a very negative review, they are even more intrigued wanting to know if it was as bad as the writer suggested." But, for this, I don't need to be quite so palliative. I have eaten at the Bingham several times during the year and it has always been excellent. Wonderful in the summer, this place is an exceptional choice for lunch during the festive season. Be wise, find your way there.
The lunch set me up to visit the Saatchi Gallery and my second wise man – well, boy actually – Tutankhamun, who was eight when he was made king. As a child, my parents bought me a beautiful book with the young king's death mask on it following the memorable exhibition in London that year. While I didn't go to the exhibition itself, this time I was determined to, as who knows when we might have another opportunity. I would highly recommend going in the evening (it stays open until 10pm), not simply to avoid the crowds but because Sloane Square looks particularly stunning this time of year; the lights dripping from roof to pavement on Peter Jones, and the pedestrianised area around the shops around the gallery are exquisite.
There's an extra £15 charge for a virtual reality tour of being in a tomb, which I'd recommend if you have children, but otherwise the exhibits themselves are haunting, beautifully presented and fascinating. If you have watched any of The Mummy films, you can see where they get all of their information about the Book of the Dead, and Ka, and the Egyptians' use of crystals. This really brings it to life. Haunting music plays throughout and the descriptions of each trinket and ushabti are as intriguing as the specimen itself, putting everything in context.
Five halls suggest you need about an hour and half by yourself, but allow three hours if you take someone else because you will find yourself discussing everything, it's that sort of place. It's fascinating, illuminating and a distinctly different 'must do' for the festive season. For more information and tickets, visit the website.
As for the last 'wise' man, well, it has to be Scrooge himself. Like James Bond, everyone has their favourite, and mine has always been Albert Finney's (who died this year, alas). His was the most poignant and studiedly pained portrayal of Scrooge. For all the repeats on television (and the new iteration coming this year), nothing can beat seeing A Christmas Carol live – and this now annual performance at the Old Vic in Waterloo (with Patterson Joseph in the title role this year) comes in as a close second for my favourite rendition.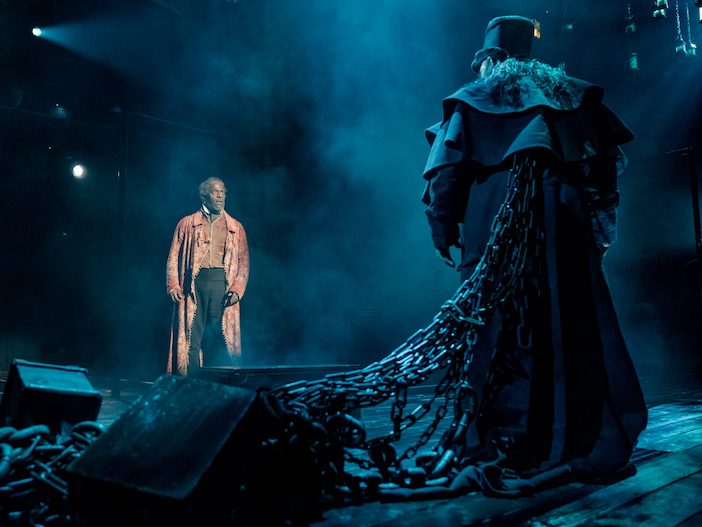 This is an enchanting performance; not as many laughs as a pantomime, but enough to chuckle at, and certainly as interactive. Although I believe a real-life Scrooge would never change his ways, ghosts or otherwise, I live in hope. It's uplifting, edifying and you'll leave with a spring in your step (and possibly a couple of satsumas – spoiler alert!) ready to embrace Christmas.  Prices start at £24. For more information and tickets, visit www.theoldvic.com.
Sarah Tucker is an author, travel writer and TV presenter – and yoga instructor. For Sarah's website, including signed copies of her books, visit www.sarahtucker.info.