It's easy in November to get caught up with planning for Christmas. As if you needed reminding. The first sighting of mince pies on supermarket shelves might easily be missed, but there's no escaping it once the John Lewis ad airs, or the front-of-house display as you walk into Waitrose, not to mention the slow creep towards back-to-back Christmas songs providing the soundtrack to one's shop. Dear, oh, dear. Start your engines, everyone.
But, lest we forget, there are still at least 20-odd dinners to be had, several social engagements, work lunches and other distractions, and that's even before the festivities have properly kicked off. So, it may be optimistic on my part, but asking friends for dinner late November, when the diary has already started to look scant for free weekends, is probably not the wisest decision. But thank heaven for Parson's Nose.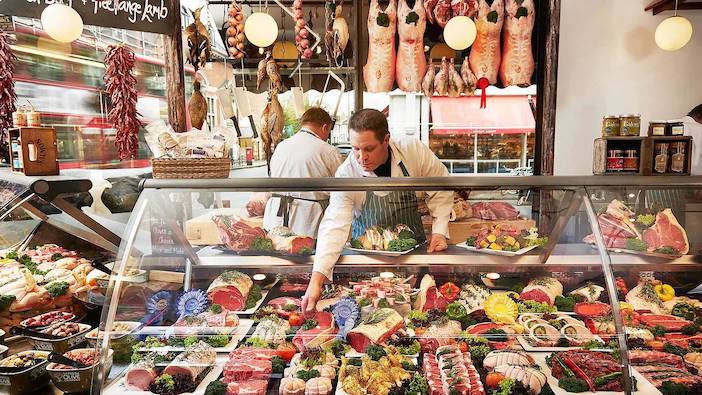 A staple in Fulham since 2007, Parson's Nose – it's the fatty extremity on a chicken's rear, so named to imitate the airs of a snobbish country parson – has been at the forefront of reviving the traditional butchers formerly found on every town high street. As the trend towards free range, farm-to-fork, and ethically-sourced has taken hold, the family-run enterprise has led the charge, and since expanded into Putney and South Kensington, each outlet with their own personality and friendly team.
But they're far more than just a butcher. They're a dinner part saviour, a lazy cook-free supper provider, not to mention a Christmas pantry outfitter. What's more, they even find time to run an educational programme with outreach to local schools – teaching children, literally, how to boil an egg – racking up some 8,000 pupils in its first year. And their partnership with Planet Eat TV is all part of a move to keep the art of butchery alive.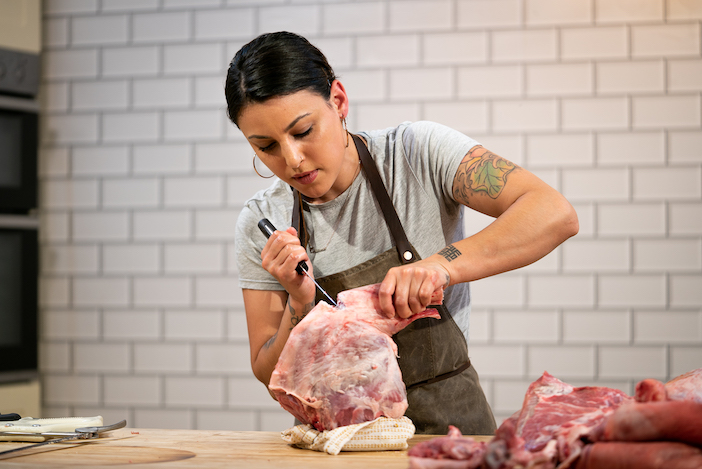 More's the point, that dinner. I spied their range of ready meals. Though to call them that is to do them a disservice. Created in partnership with Michelin-starred chefs, these are in a league of their own. I ordered the Catalan beef stew, to try out on Mrs L before our guests came. Made with shortrib (their own, naturally), with beans and peppers, it was more than a cut above. Refreshingly light on salt (so one can season to taste) and not a trace of sugar (unlike 90% of even 'home made' versions), it's rich, textured, with terrific cuts of beef (as you might expect from London's most-awarded butcher); you couldn't fault it if it was served in a Barca taverna. This was our dinner next weekend saved. Well, they do call it cheating without the guilt.
As I browsed, several other confections were to be had. And not just for sumptuous suppers and impressing guests. Consider Christmas itself. A jar of farmhouse pate makes for a fine luncheon with a crusty baguette, feather-like smoked salmon could get swept up on Christmas morning before it's even touched the plate, and I was privy to several staples for one's festive feast; handmade sausages for their pigs-in-blankets (something you thought might never be pimped beyond the supermarket staple – how wrong we were) and its piece de noel: a fine ham. Which, if you'll allow, I shall dwell on for a moment.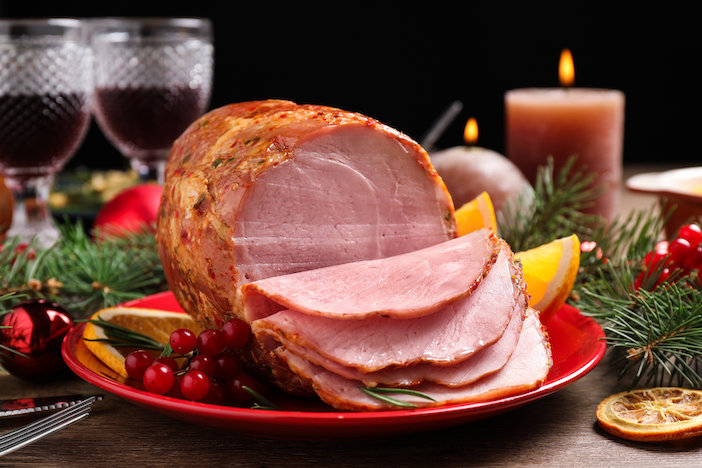 I considered offering it up to the in-laws, with eggs, on Christmas Eve. But I checked its provenance and thought that too good for it. I can't say I know my pigs but I'll take their word for it that Duroc/Hampshire crosses, free range and outdoor reared, make for good ham. I shaved off a sliver and decided, at the risk of upstaging the turkey, it's saved for Christmas Day.
The confections on offer don't stop there. A punchy, earthy, Westcombe cheddar from Somerset – almost as meaty as the stew, you can practically taste the soil – bacon, chops, bavette steak and burger kits. I could go on. I could shop on. But then the guests are only there for a night and Christmas was getting expensive.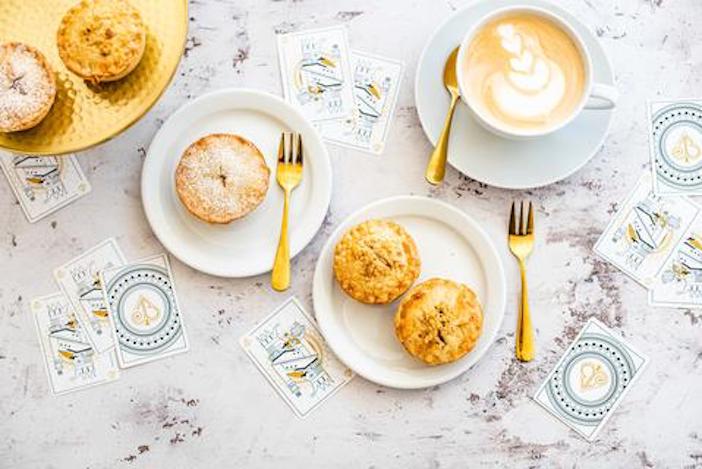 There was, however, one other stop on this shopping trip. Their neighbour in Parson's Green – no relation to 'the Nose' – is baker and cake maker, Jack & Beyond. Herein dessert was required. For the dinner, I conceded I couldn't compete with the brownies I was planning to serve up. The bigger problem was the choice. Oreo cookies? Peanut butter? Black forest? I settled on red velvet, unable to resist one at the time. Dense, gooey, not too sweet and finished with a cream cheese swirl, there was no way these wouldn't go down well. I threw in a clutch of their mince pies for good measure, the ones with a ginger pastry certainly sounded novel. Needless to say, one of them didn't make it past tea time.
Well, it's never too early to start on Christmas, is it?
For more information about Parons's Nose, including dinner party ideas, recipes, details of butchery classes, their online shop and delivery options, please visit www.parsonsnose.co.uk.  In line with Parson's Nose initiative of " No Waste", all Christmas orders will come with 10 amazing "Left Over" recipes from some of London's top chefs on how to use every bit of the bird and other leftovers from your Christmas meal.
For more information about Jack & Beyond, including a full list of products, 'bottomless' events and their afternoon tea experience, please visit www.jackandbeyond.com.