With less pressure than Christmas, little need for presents, and plenty of frivolity and feasting to be had – particularly if you've made it through the abstinence of Lent – Easter's long weekend is definitely something to look forward to after the slog of winter. There's plenty going on in the capital, and beyond, but here's just a few choice ideas if you need any help deciding…
For the definitive roast lamb – The Game Bird, The Stafford
For a traditional roast on Easter Sunday, few do it better than The Game Bird at The Stafford. The restaurant is renowned for offering classic British dishes, executed with great style, and served in a relaxed yet elegant setting. Culinary Director Ben Tish and the team are dedicated to using seasonal British ingredients, and supporting local artisan producers, to create dishes of uncomplicated excellence. Roast lamb with all the trimmings will be available on 21st April as part of the Game Bird's seasonal Easter Sunday menu, £35 for two courses or £40 for three courses. For more information and bookings, visit www.thestaffordlondon.com.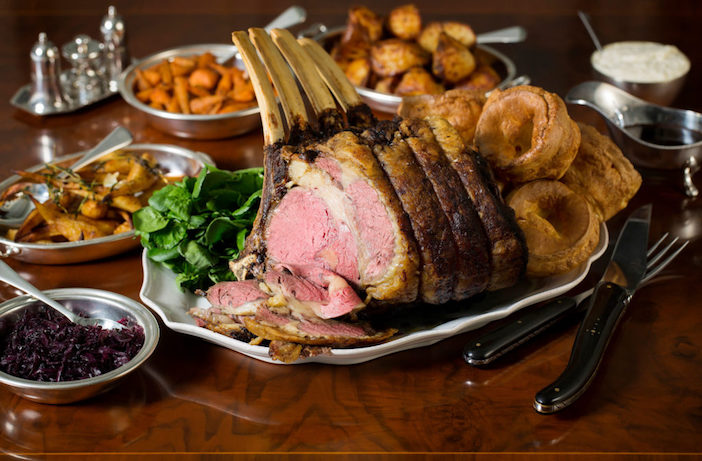 For a touch of art with your Easter feast…Fucina and artist Luke Edward Hall
Fucina, the modern Italian restaurant in the heart of Mayfair, launches its Easter menu, with a bit of a twist. From Tuesday, 16th April the restaurant will be serving welsh lamb shoulder to be enjoyed alongside a Spring themed cocktail. The 'Bunny Mary', a play on the traditional Bloody Mary, features Russian Standard vodka, fresh carrot juice, olives and celery.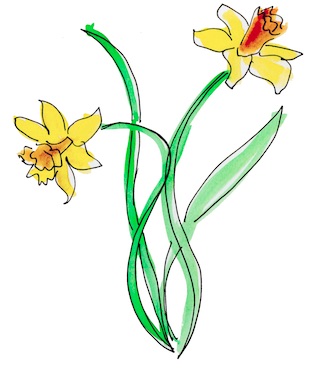 As well as this, Luke Edward Hall, the young London-based artist and designer, whose collaborations include Berry Bros, Liberty and The Bloomsbury, has been commissioned to design an Easter Egg showcasing his acclaimed work. Luke's painted installation, unveiled on Tuesday 16th April, showcases his renowned figurative style; florals blended with his favourite signature motifs whilst nodding to the joy of Spring and subtly referencing Fucina's Italian heritage. For more information and reservations, visit www.fucina.co.uk.
For An Easter Afternoon Tea…
The Den at St Martins Lane hotel is serving their delicious afternoon tea over the Easter weekend, with the addition of very fitting hot cross buns. Starting at £29.50, the tea also includes a selection of dainty sandwiches, such as Brioche Croque Monsieur, as well as irresistible cakes including Chocolate and raspberry cake with vanilla Chantilly. The tea will be served from Friday 19th April – Monday 22nd April, so everyone can enjoy it over the Easter weekend. For more information, visit www.stmartinslane.com.
For the alternative to chocolate eggs…Bunny Ear headphones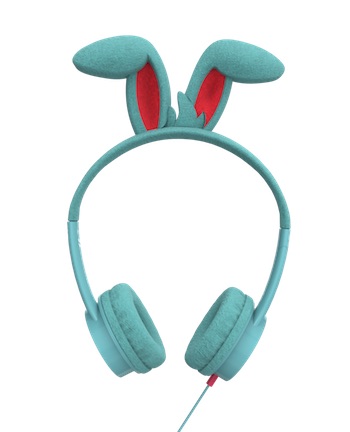 Concerned your little one might be overdoing it on the sugar this Easter? Consider an alternative gift that will serve as the ideal distraction – and will keep the background white noise of Paw Patrol or iPad games at bay. The Little Rockerz bunny costume headphones are just the ticket.
What's more, you needn't fear any risk to hearing; due to a built-in volume limiter the headphone volume won't go above 85 decibels. The 1.2-metre cable offers plenty of length for your kids to really get into the fun while the coiled cable offers plenty of length and stays out of the way. The soft and comfortable earpads are gentle on sensitive skin and the added buddy jack allows children to share devices and fun moments. Little Rockerz bunny ear headphones (other designs are available) can be purchased from zagg.com priced at £19.99.
For the ultimate celebration in chocolate…a Chocolate House at The Peninsula Paris
A house entirely made out of dark chocolate? And life-size? Indeed. With the exception of the floor, for obvious reasons, Galerie Kléber at The Peninsula Paris has done just that. Young and old alike are invited to visit this gourmet room full of delicious 100% chocolate surprises. Running until the Tuesday 24th April, during Afternoon Tea and Easter Brunch, it's inside this chocolate room where the magic happens. Guests can discover chocolate in all its wonder with special edible editions by pastry chef Dominique Costa. Inspired by a new range of cacao, Dominique offers a diverse selection of creations including his Diabolo egg, a poetic nod to childhood with a gourmand twist composed of 70% dark chocolate with a delicate touch of citrus and Timut pepper with sweet chocolate-praline. The Diabolo egg is priced at €56.
For those who want to get away…go Italian style at the Grand Hotel Tremezzo
Just days after its seasonal opening, Grand Hotel Tremezzo welcomes guests for a luxurious Easter break, including a sumptuous four-course set lunch at the freshly rebranded La Terrazza Gualtiero Marchesi restaurant, that incorporates the finest Italian delicacies. Highlights inspired by the hotel's stunning lakeside surroundings include fresh lobster in pepper sauce, seasonally traditional baked lamb and an indulgent saffron risotto decorated with gold leaf: signature dish of the restaurant's namesake, the late and celebrated Chef Gualtiero Marchesi. The package include two nights in one of the hotel's gorgeous Belle Epoque-style rooms, breakfast overlooking Lake Como, the four-course Easter lunch and an Easter Egg hunt for the little ones. Rooms starting from Eur 705,00+10%VAT per night in a Park View Prestige Room. Please visit www.grandhoteltremezzo.com for more information and booking.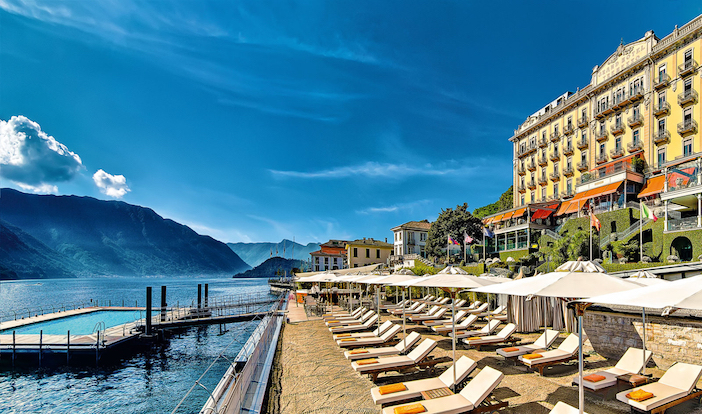 Finally, for those who want more from their chocolate…
Shake up your Easter celebrations and have a crack at JJ Goodman's Chocolate Hardshake, an extravagantly indulgent delight that'll leave those half-eaten eggs in the dust. Taken from the cocktail maestro's new recipe book Kitchen Cocktails, this trademark London Cocktail Club (LCC) cocktail is a remix of the classic Mudslide, made with a triple serving of chocolate milk, chocolate ice cream and chocolate sauce with a boozy hit of vodka and Baileys, which is sure to turn your Good Friday into a Great Friday.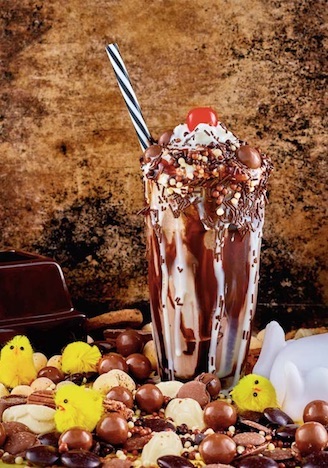 And if you want to recreate this at home, here's the recipe:
Ingredients:
25ml vodka
25ml Baileys
25ml chocolate sauce
50ml milk
2 scoops (65g per scoop) chocolate ice cream
Method: Add all ingredients to your shaker, add cubed ice, shake and strain into a Collins glass. Garnish with chocolate mini eggs, Maltesers, squirty cream, chocolate 100s & 1000s, a condensed milk rim (Dip the rim of the glass in condensed milk and let it drip all down the side) and a cherry on top.
That's Easter wrapped up. Enjoy!