Next Sunday marks Father's Day this year, and if you are short of ideas for gifts for your old man, fear not. As ever, at the Arb, we have you covered. From tipples to toothbrushes, from meat to music, and from stylish board shorts to (Tony Montana's) dressing gown – Oliver Pickup picks out a few things he's got his eye on…
A Meat Feast from Parson's Nose 
Father's Day conveniently falls in the middle of June, which – fingers crossed – should herald the start of summer. And that means barbecue. There's not a Dad alive that doesn't gravitate towards a grill when there's one on the go, never happier when tongs in hand, turning sausages while sipping on a frothy ale and chewing the fat in chorus with his fellow hunters.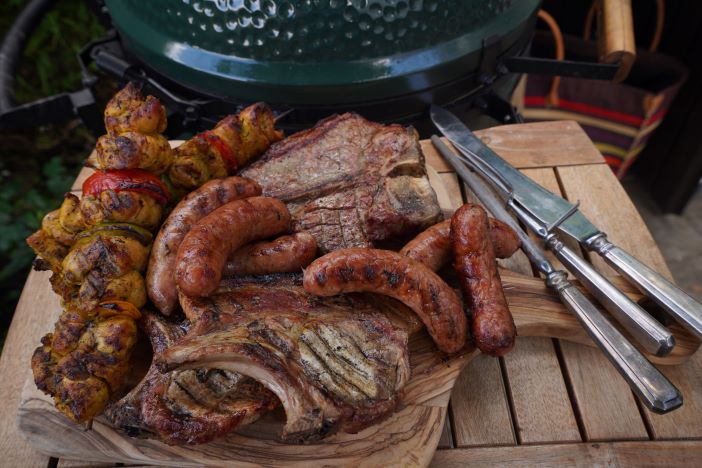 And what better selection of cuts is there than the Ultimate Barbecue Box from Kensington butcher, Parson's Nose? Serving up to eight people, it's packed with the best Free Range meats in the land, including a Scottish Dry Aged Porterhouse, South Downs Pork Chops, Chicken Kebabs and a dozen of their splendid sizzling pork sausages.
They also have a new flexible subscription service if you have an urge to give the old man an ongoing gift. Gone are the days of being told what you can have in your box; Parson's Nose provides you with the flexibility to order whatever you like, whenever you want.
For more details of the Ultimate Barbecue Box, not to mention other kits (Ultimate Burger, anyone?) and to order, please visit www.parsonsnose.co.uk. 
Boardies: Stylish Swimmers for Dad – and son
Ooof, all that barbecuing in the sunshine is making me hot. Fancy a dip? Boardies is a very hip swimwear brand that, according to its snazzy website, is based "between London, Bali and California". Nice. The company is offering something very cool this Father's Day: matching Dad and kids' swimmers.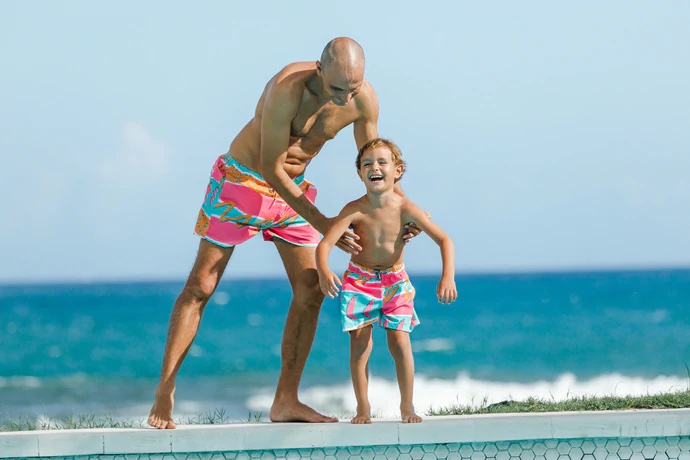 I went for Spiral Tie Dye III, and my two little-ish ones have the same design (warning: my wife was quite miffed not to have a cozzy – I suppose she'll have to wait until Mother's Day). There is a massive range of matching, eye-catching designs – titles include Lime Leopard, Ice Creams, and Sundown Stripe – and if you sign up for the newsletter, there's a nifty 10% discount.
Here's hoping the good weather holds, so Dad and his nippers can make a splash with style.
For more details of Boardies and the Father & Kid offer, please visit www.boardiesapparel.co.uk. 
Train Smarter with Prevayl SmartWear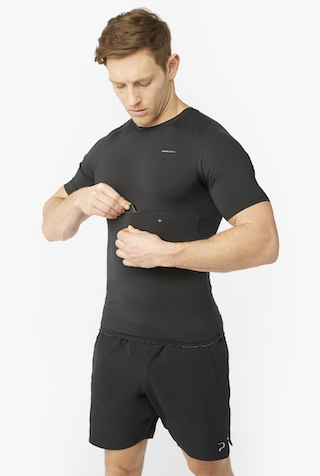 Before your Dad hits the beach to show off his snazzy Boardies, perhaps – how to say this delicately? – he needs to work off that lockdown lard? Or maybe he has already caught the running bug that many fathers did recently – guilty (anything to get out of the house, right?). Either way, to work out when best to work out, he needs some Prevayl SmartWear, which is sprinting ahead in a new frontier for wearable sports gear.
The Smart Training Pack includes a sensor, the size of a £2 coin if oval, which slots into the fitness top – there are long, short or no-sleeve options – and takes vital measurements from the heart. These are displayed via a fitness app on your phone (free if you buy the training pack – no need for subscriptions), and enable the user to track how he (or she) is doing, using "clinical-grade" ECG readings taken directly from the chest. This data informs the user about the optimal time for them to train, so they are sufficiently rested and recovered from the last run or workout.
To learn more, please visit www.prevayl.com.
The Wine Cellar – that's not a cellar: The LG Wine Cellar
I don't know about you, but the thought of exercising is making me thirsty. It's fair to say that nearly every Dad thinks of themselves as a wine connoisseur, always taking the wine list from the waiter, brow creased in concentration – feigned knowledge or not. It's also something of an understatement that every man would have their own wine cellar if they could. That pipe dream might not be so out of reach – assuming you have the wallet to go with it – with LG's state-of-the-art wine cellar.
So-called because it's far more than simply a fridge. It actively looks after your collection. With its optimal preservation technology, it focuses on vibrations, has multi-temperature and humidity controls (to vary according to wine type), and its black mirrored glass door both blocks harmful UV light and responds to a gentle tap if you want to peer inside without opening the door.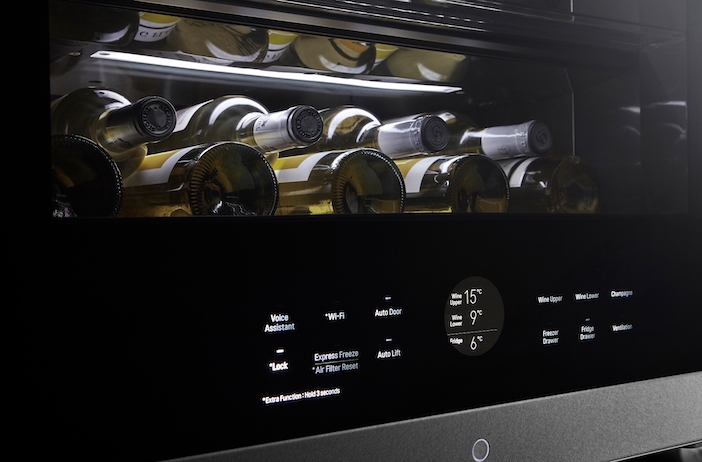 It's the perfect solution to preserving and showcasing those delectable supplies. Sleek stainless-steel design and under-shelf LED lighting enable specially selected wines to take centre stage, while the SmartThinQ technology allows for voice-activated commands, seamlessly providing quick and easy access.
It may come with a price tag, but it's a thing of beauty, that's for sure.  For a closer look, please visit www.lg.com.
A Whisky As Rare as the Old Man: Midleton Very Rare 2022
A little more on the affordable side, but no less prestigious, here's one for the Dad who's a whisky lover. Irish Distillers, maker of some of the world's most enjoyed whiskeys, has recently unveiled the eagerly-awaited second Midleton Very Rare annual vintage.
The Midleton Very Rare legacy began over four decades ago when the then masters, ever keen to create exemplary expressions, began setting aside small amounts of exceptionally performing whiskey for a new luxury offering in the world of Irish whiskey, to release as an annual vintage in a limited, exclusive run. Today, Midleton Very Rare is globally renowned as the pinnacle of Irish whiskey.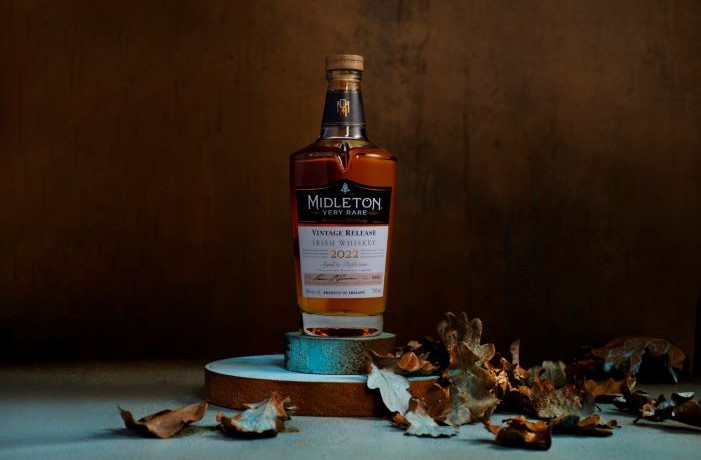 The 2022 features whiskeys aged between 12 and 33 years, matured in lightly charred first fill and refill ex-bourbon American oak barrels, from which Master Distiller Kevin O'Gorman and his team have created a whiskey worthy to carry the name of Midleton Very Rare for the latest annual vintage.
"Drawing predominantly from our historic A2 warehouse," says O'Gorman, "we have selected a blend of whiskeys that work together beautifully – from superb grain whiskeys dating back to 1989 with beautiful floral and rosewater notes, to some truly wonderful pot still whiskeys from 2009 that offer a delightful fruit element with citrus."
Definitely one to raise an eyebrow from the old man when he opens this gift.
Bottled from a single vatting during January 2022 at 40% ABV, Midleton Very Rare 2022 is available at the RRP of €200. For more information, and to order, please visit www.midletonveryrare.com.
Smart Brushing with the OCLEAN X10 Electric Toothbrush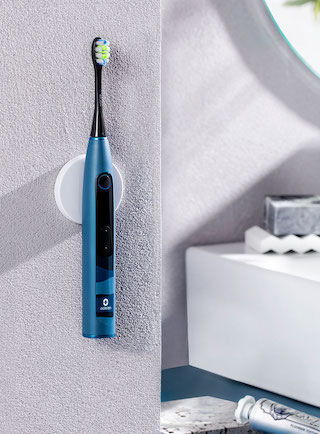 From smart sportswear to smart toothbrushing, via fine wines and whisky. After all that rouge-guzzling, your Dad might benefit from this entry: the OCLEAN X10 electric toothbrush.
As gentlemen aged 35+ will admit, after a bottle or two, keeping the old pegs clean is increasingly challenging. Who recalls the scene in Steve Coogan and Rob Brydon's The Trip where the former reveals his problems with getting food stuck.
At just over £80, this is a nicely priced electric toothbrush with several impressive features. Move over Philips and Oral B. There are five brushing modes and a smart display, so you can "visualise" your tooth brushing results (with emojis, if desired) – which Dad doesn't enjoy some competition, even if it's with himself?
In addition, your old man will be wowed by the motor with 40,000 RPM of cleaning power, a 60-day long battery life, and he won't wake others up as the OCLEAN X10 is incredibly quiet when in use, reaching a mere 45dB, tops.
To brush up on the OCLEAN X10 electric toothbrush please visit www.oclean.com. 
Listen up: Denon's AH-C830NCW Wireless in-ear Headphones are Superb
Japanese electronics company Denon has been a pioneer in the music space for over a century now – they produced the first cylinder discs and the players on which to play them in Japan, for instance. So when they introduce something new to the market, it is well worth a listen. And so it is with the superb AH-C830NCW Wireless in-ear Headphones, which are the best noise-cancellers I have experienced.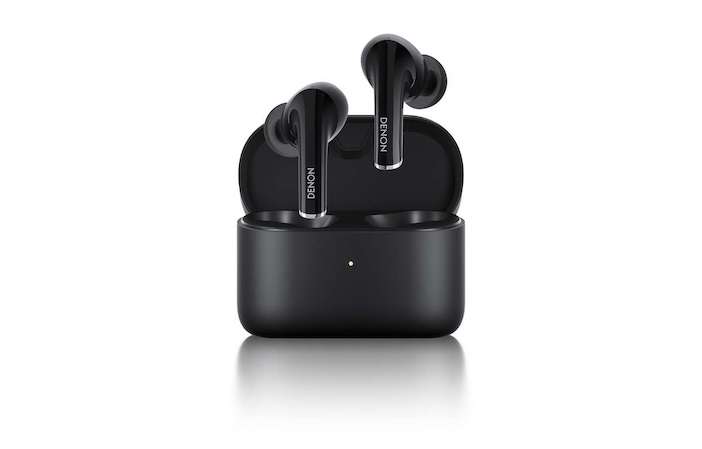 They are sleek, the battery life is impressive (24 hours), more importantly, the sound quality is excellent, and the price is right, too. Choose from white or black.
For more details about the AH-C830NCW please visit www.denon.com.
Dress like Tony Montana – After a Shower – with a BOSS Kimono Bath Robe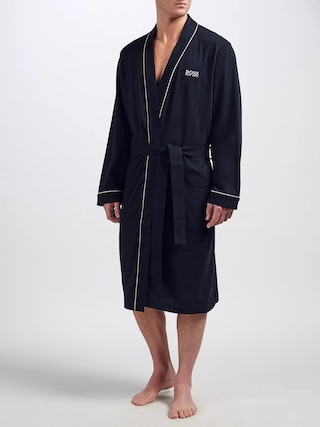 If you've ever wondered what Tony "Scarface" Montana would wear after a long soak in the bath or even a quick shower, I believe I have found it: the BOSS Kimono Dressing Gown Robe, in black. This sleek, 100% cotton garment is very sexy, for drug barons and Dads alike.
This robe can be found at Mainline Menswear, which stocks over 100 designer brands and around 10,000 products. It's currently discounted, too, as it's in the generous summer sale.
Note to self and readers: when disrobing, try hard not to utter one of the most famous lines from the film. Yep, you've guessed it: "Say hello to my little friend."
To explore Mainline's collection, please visit www.mainlinemenswear.co.uk.
Fun for all the Family: Escape Room In A Box
While Father's Day is mainly about celebrating the old man, the chances are he would love a game with his nearest and dearest. Enter the Escape Room in a Box, which is, in fact, three games in one. Teamwork, creativity and logic are required to solve the trio of challenges, which are suitable for up to six players and – hopefully – take about an hour each.
Follow the rules and transform your home into an escape room this Father's Day by teaming up with the old man to tackle 'Crime' (easy), 'Piracy' (a little harder), and / or 'Hijack' (the hardest).
To find out more, please visit www.epic-escapes.games.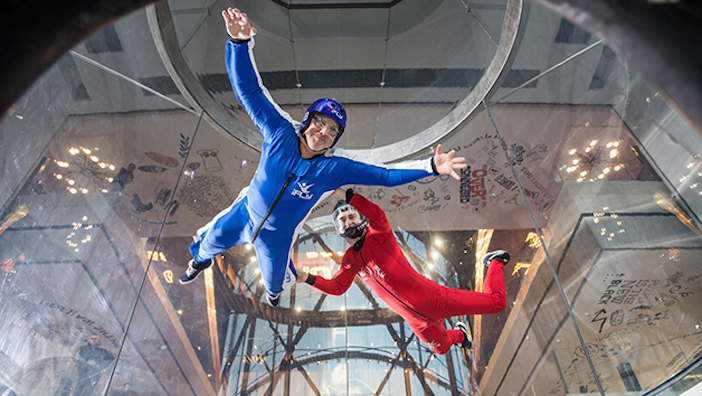 Get High with Dad: Red Letter Day's iFly Indoor Skydiving Experience for Two
Who doesn't want to get high with their father? No, not like that! I mean taking a jump and skydiving with the old man. Red Letter Days offers some ace experiences, and has some very interesting ideas for Father's Day, including the iFLY Indoor Skydiving Experience for Two.
At less than £50 (at the time of writing) and valid until mid-December, why not fall through the air for two breathtaking flights each – the equivalent of three 12,000ft skydives – with your Dad?
To learn more about this and other Red Letter Days' Father's Day offers, please visit www.redletterdays.co.uk.
Header photo by Kelli McClintock on Unsplash