As the long curtain begins to descend on the twenty-teens, there is still time this Christmas to snap up some nifty technology gadgets that will future-proof aspects of your / a love one's life in the (early) twenty-twenties. Here, Ollie Pickup has helped you out by recommending eight must-have items. None of them are pricy, pleasingly; indeed, the most difficult part is working out whether to buy this tech for you, or someone else…
Barisieur Coffee and Tea Alarm Clock
The best thing about this attractive product? You can literally wake up and smell the coffee, every morning. The Barisieur is a premium alarm clock that eases you into your morning with the soothing sounds of bubbling water along with the waft of freshly brewed coffee – or loose-leaf tea, if that's your bag. Apparently, it's inspired by a combination of the modern ritual of filter coffee with the iconic vinyl record player, and "encourages a nostalgic experience with the user". It's also very cool to watch the water magically transport from one vessel to other, thanks to good-old steam pressure. Comes in either black or white – much like the cups of coffee it helps to produce. Widely available in stockists and online at joyresolve, priced £345.
Denon AH-GC25W Wireless Headphones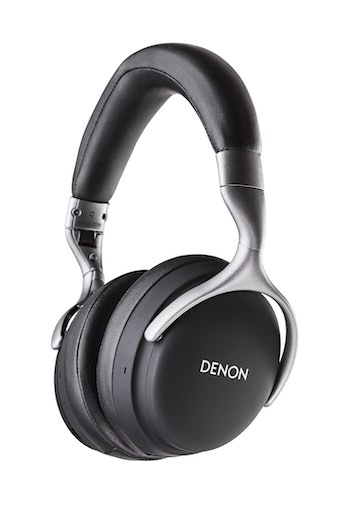 Japanese electronics company Denon has been a pioneer in the music space for over a century now – they produced the first cylinder discs and the players on which to play them in Japan, for instance. So when they introduce something new to the market, it is well worth a listen. And so it is with the superb AH-GC25W Wireless Headphones, which are the best noise-cancellers I have experienced. They are sleek, the battery life is impressive (30 hours), more importantly the sound quality is excellent, and – when you consider the cost of, say, Apple AirPods Pro (£249) – the price is right, too. Choose from white or black. For more information, visit www.denon.co.uk.
Roku Streaming Stick+
Sometimes, keeping it simple wins the day. And with so many streaming platforms now available, this one reigns supreme. Roku's critically acclaimed operating system is built around simplicity; there's no techy language, no countless cords, and zero lengthy manuals. Simply plug in and let your Roku device do the job for you. And with over 8,000 channels available in the United Kingdom, the Roku platform truly has something for everyone. The wide selection of free, subscription and rental channels brings choice into the equation. Personalise your screen by picking only the channels that interest you and manage your interface via the Roku app. Oh, and there is voice-controlled remote. Prices start at £29.99. Available online at roku.com.
Belkin Pocket Power 10K Power Bank
That smartphone in your pocket boasts over 100,000 times the processing power of the computer that landed man on the moon 50 years ago – so is it any wonder it runs out of battery life so rapidly? You could close down apps you have running in the background, use power-saving mode, or even switch it off. But that last one is not an option, is it? Well, fear not: all hail the Belkin Pocket Power 10K Power Bank. Also known as a portable smartphone charger, and it does it's job well. It's available in silver, rose gold, or black, and also has 5K (£24.99) and 15K (£49.99) versions, which – as you guessed – have either slightly less or rather more oomph compared to the 10K, respectively. Available from belkin.com.
Mous Limitless 2.0 Phone Case
Are you sick of your smartphone breaking, when it drops to the ground? The Limitless 2.0 iPhone case offers unbeatable protection and style to match. The case is made with a smart material capable of absorbing tremendous impact while ensuring the cases remain slim and sleek. The unique technology uses micro air pockets which act as tiny springs, significantly dampening the impact of falls. Protection aside, the Limitless case doesn't disappoint on style, boasting a range of natural materials such as wood, real leather, aramid fibre and real shell. £39.99 from mous.co – hurry for 20% off.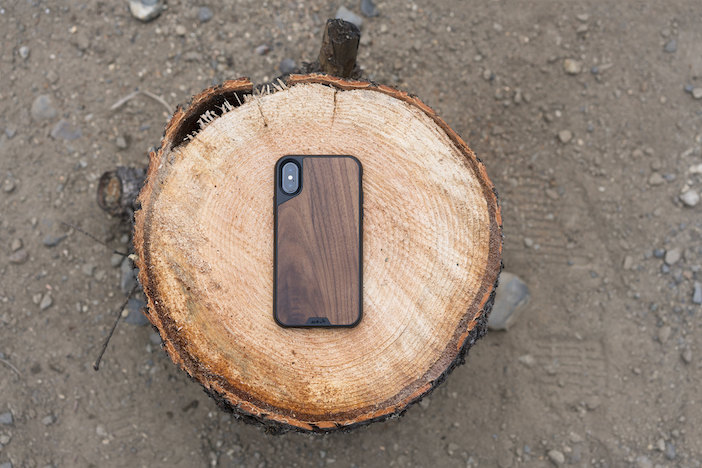 Belkin InvisiGlass
How annoying is it when someone is snooping over your shoulder on the train, or when a relative is copping a look at your WhatsApp messages? Consider it a thing of the past with the Belkin InvisiGlass, which is available for most smartphones. It's a screen protector that also keeps away prying eyes, and affords the user full-screen privacy in portrait mode along with the flexibility of sharing the screen in landscape mode. Thanks to chemical strengthening by ion-exchange, the ultra-premium glass provides the ultimate in resilience, durability, and protection. £39.95 from belkin.com.
Gearbox Automatic MkII
This jewel-like, plug-and-play high-fi turntable is guaranteed to turn heads. The first iteration of the Gearbox Automatic, created by renowned jazz record label Gearbox Records, caused a buzz in the audio world, and beyond – myth has it that it provided the inspiration for Jonny Ive's first Apple iPod. And this second edition improves on the original design, and features an upgraded belt drive with aluminium pulley to ensure better speed stability. The electronics have also been given a boost for better all-round performance, while the Gearbox Automatic app is now slicker and easier to use than ever. Within the eye-catching, compact transparent plinth is a Bluetooth transmitter for streaming your vinyl wirelessly, and it also integrates music-recognition tech that allows you to add tracks from your record collection to your Spotify playlist with the swipe of a finger. Priced at £549, available from gearboxrecords.com.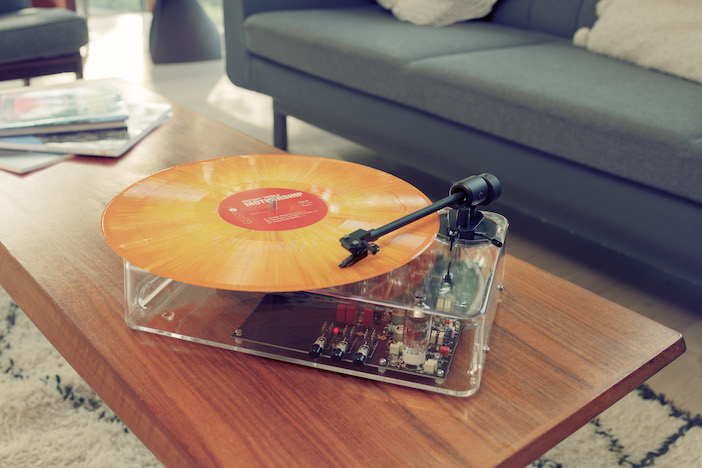 Ring Spotlight Cam
Ring is a hugely popular smart security company, and this Spotlight Cam provides additional, easy-to-install security options for the potentially vulnerable areas around the home that need to be monitored, regardless of your power setup. With motion-activated spotlights, infrared night vision sensors and the ability to remotely activate a siren from your smartphone, to scare away any potential intruders, crime can be prevented before it happens. Available in wired, battery and solar-powered options, and either black or white. £199 from johnlewis.com.