Something for the weekend, sir? How about a wet shave and trim? Stirling doesn't mind if he does…
"If you're happy, I'm happy," the confident and experienced tones of Darius cut through the hubbub of questions on hair lines, queries on length and retorts of 'It looks wonderful' and discerning nods all round.  The Legends Barber Shop sits quietly on Lamb's Conduit Passage just off the top of Red Lion Street.  If you can make it past The Enterprise opposite and The Dolphin on the corner you'll find it neatly slotted into a row of shops.  Neat being an appropriate word – the team Darius has assembled is animated, entertaining and skilled to a very high order.  Darius expects excellence from his team and that is what he gets.  It's also what you'll get when you sit yourself into the leather barber's chair, looking a little dishevelled perhaps, and then as an artist eyeing a blank, albeit rather scruffy, canvas the crafting begins in earnest.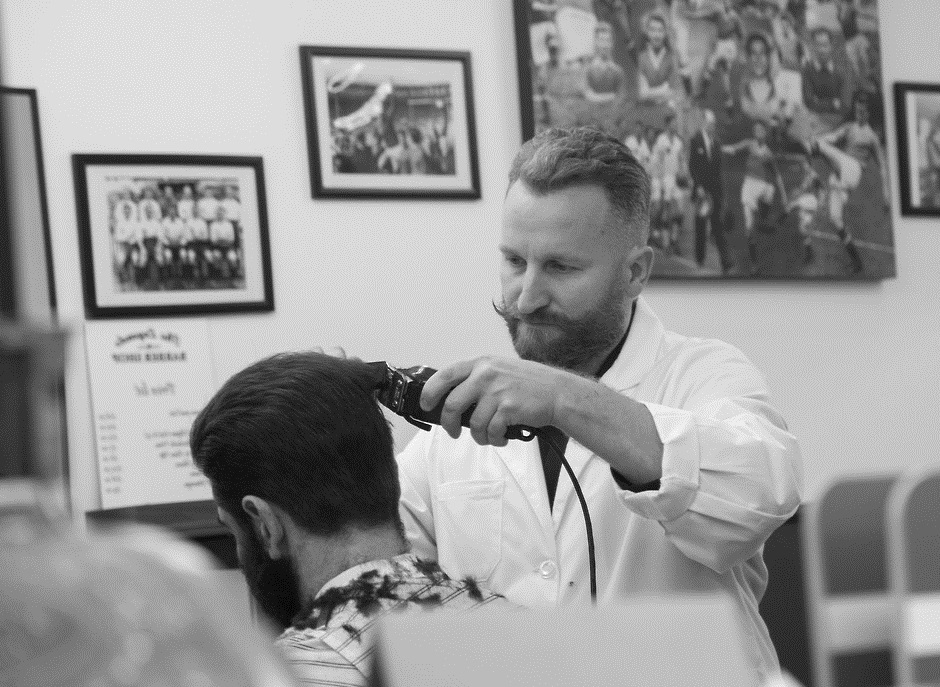 Darius and his team are schooled in the time-honoured traditions of barbering and shaving. Gentlemen can arrive looking like Larry after a month in the Atlas Mountains and leave looking like Jonesy on his way to the Royal Ballet.  Yes, they are that good.  In need of just a trim? No problem at all. Something a little more demanding, involving everything above the shoulders?  Of course, sir, leave it to us.  Welcoming, professional, courteous – but also knowing and fun, laughter and smiles flutter around The Legends easily.
"Gentlemen would come in for a wash, blow dry and shave before heading out for the evening," Darius laments, "less so these days, but we are trying to change that," he adds as the scissors nip at a stray tuft.  The idea of freshening up prior to a night on the town does indeed sound like an excellent idea.  Imagine the end of a long week – the post-gym shower and elbows isn't necessarily the best way to prepare yourself for a long and arduous 5-course taster menu at Pied à Terre, with wine, of course.  Then a swift jaunt to Mayfair for a couple of cocktails at The Connaught Bar before dashing over to Covent Garden for Cabaret at Circus – looking anything other than, well, legendary just wouldn't cut it.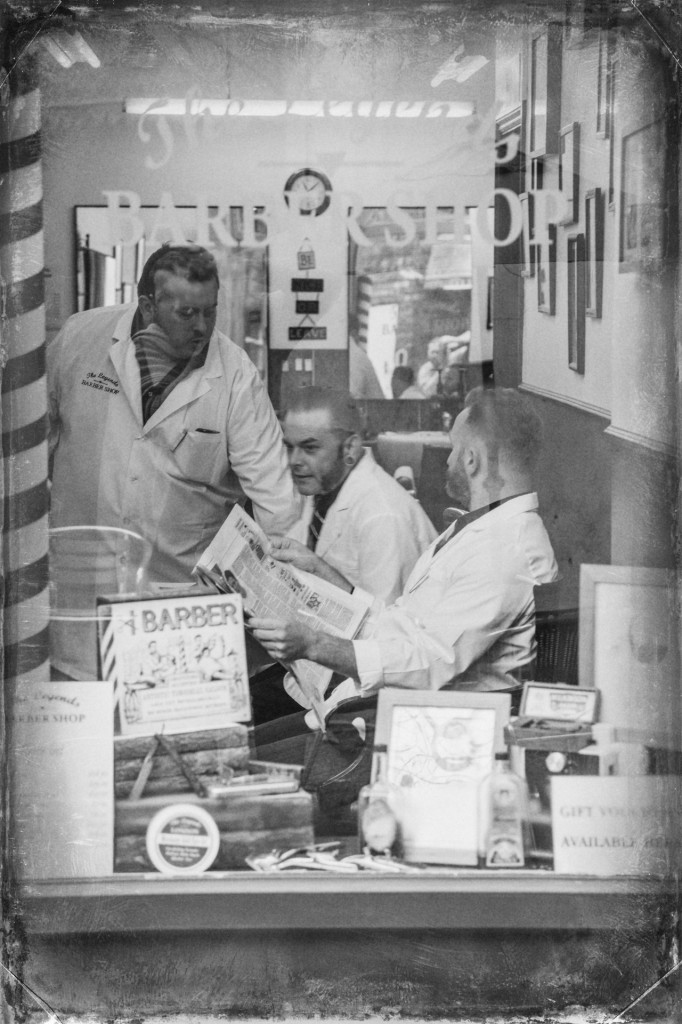 We chat about the training while the wet shave begins.  When Darius started his career, training was exacting – out of 100 people who would apply only 30 would pass muster for training and 10 get to graduate with full honours. That level of expertise is now lacking. "Learning in the class room on a mannequin is no substitute for the real thing," explains Darius as the blade glides over my cheek.  His hands are unflinching, calm and steady.  Anything less and I believe I would have been, at the very least, concerned.  Imagine getting your first wet shave from a lad or lass whose only experience was the plastic features of a glassy eyed model in a grubby college classroom.  You'd rather not?  Me neither.
Darius explains about the three different types of cutthroat razors: round point, square and French, all of which refer to the blade point shape.  The Legends uses a disposable wet shave system, but you are welcome to bring in your own blade providing it is well kept and honed to a fine, surgical edge.
So passionate is Darius about his craft that he, along with his wife, has created a range of products to assist your average, dishevelled gent to get a look that is crisp and presentable.  Their first foray includes a hair gel that can give both a wet or dry look with excellent hold, and an item which I think everybody should have in the bathroom cabinet, the styptic (or alum) stick presented in what looks like a small book of matches.  These little astringent secrets rapidly stop bleeding and reduce swelling when you rub them, after wetting, onto the affected area.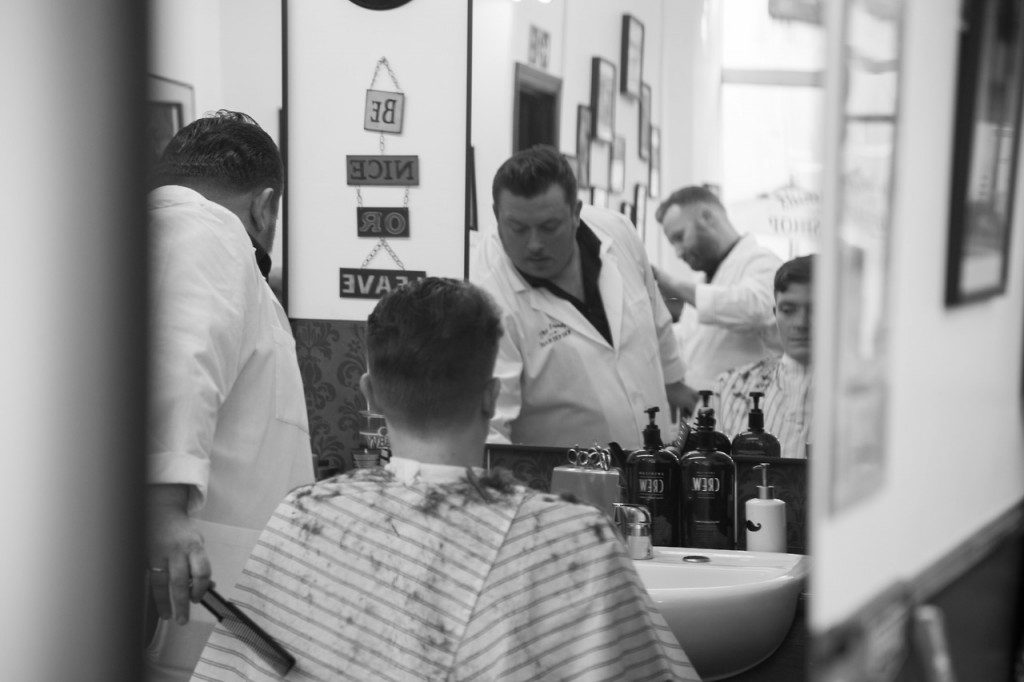 With years spent honing their skills, a passion for quality, an eye for perfection and the charm of an old romantic, Darius and his team treat you and your hair with the care and attention you deserve.
To find out more or book an appointment at The Legends Barbers visit the website.