By gum, I do believe I'm having a Damascene moment– a nanosecond of sheer enlightenment, if you will. I can't thank flashing lights and there's not an apostle in sight, just me and a mysterious chap on a penny farthing. I'm not concussed, just a tad parched as I wait to order one of the pub's famous bloody marys. Having spent almost an hour trying to locate this curious watering hole, my anticipation for the arrival of this tomatoey elixir is palpable. One moment I was cheersing the high life with floral fancies on Harvey Nics' iconic terrace, watching life in Knightsbridge's bustling streets unfold beneath me. The Alice + Olivia terrace takeover means it's all powder pink pews, greenery garlands and enough fancy foliage to have Kew Gardens bristling.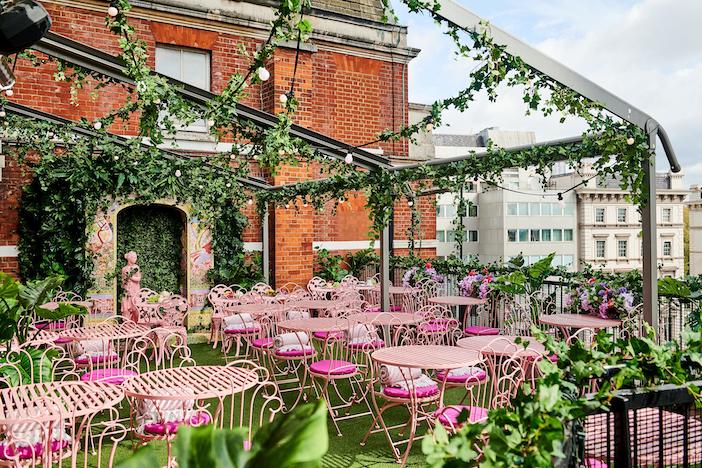 But just moments after bidding farewell to this vertiginous secret garden, I unwittingly strayed from said bustling streets, falling Alice in Wonderland style into a fantastic labyrinth of unexpected sun-drenched mews, each more beautiful than the last. An hour-long adventure in and out of Knightsbridge's finest hidden yards, pathed in well-worn cobbles and heavy with the scent of spring blooms resulted in a string of scenic dead ends, until reaching the flickering shadows of St Paul's, in all its neo-gothic splendour. Here, hides The Grenadier.
Outside, the quirky pub is haloed by a smattering of in-the-know drinkers, enjoying alfresco high jinks away from the Canon-clad tourists in Hyde Park. Inside, well-heeled locals and lucky out-of-towners cluster around the tiny bar, beneath a low ceiling of jewel-coloured cash; sapphire blue fivers, Amber-hued tenners and the odd amethyst twenty, all vying for attention. Despite their best efforts, they're all overshadowed by exotic notes from far-flung shores, each signed by their original keepers – presumably, keen to leave a small part of themselves in this historic treasure trove of a pub.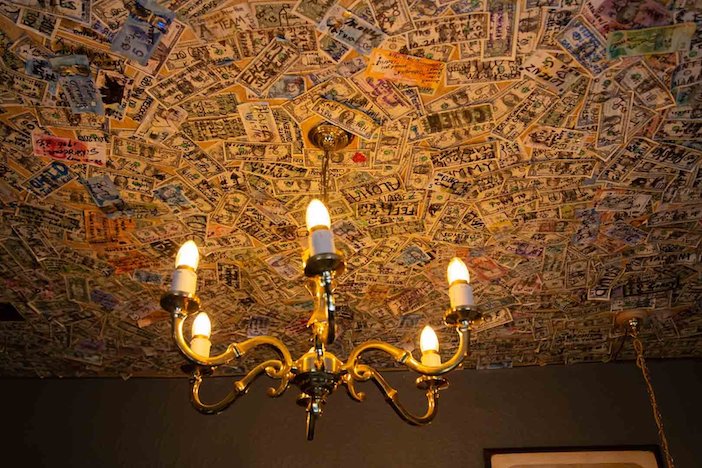 This is a ritualistic attempt at paying off the debts of Cedric, an eighteenth-century junior officer who frequented the pub when it was an officer's mess. Caught cheating during a card game, he was brutally murdered. His revenge? Haunting the pub relentlessly. So, you can understand my fright when a man on a penny farthing appeared in the shadows, having expertly negotiated the deathly cobbles with the precision of a Russian ballerina. Despite my punishing thirst, I make way for him, after all, he's been waiting longer than me… about 150 years, if his wheels are anything to go by.
United with my tomatoey tipple I feel a wave of contentment flush over me. Smug, is the last thing I expected to feel in this glamorous sliver of town, surrounded by the world's rich and famous; revving down buzzy Knightsbridge in crystal-encrusted Lamborghinis and tottering between Sloane Street's designer boutiques, weighed down by designer hauls. Home to the capital's best designer shopping and enough Michelin stars to constitute a small galaxy, Knightsbridge has long been to go-to neighbourhood for those keen to splash their cash, be it on haute couture or haute cuisine.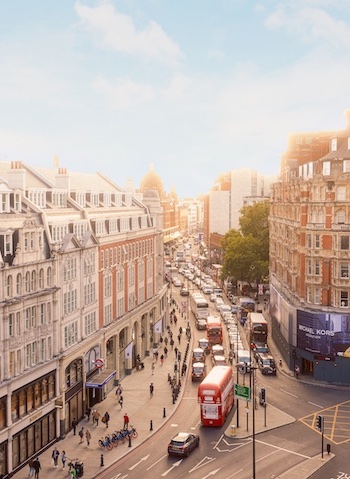 Unsurprisingly, this famous shopping area took a battering during the pandemic with footfall plummeting, but thanks to an explosion of new launches, it's clear that this prestigious quarter is in the throes of an exciting revival. However, if the last hour is anything to go by, there's far more to this ritzy neighbourhood than world-class department stores; there's mystery in the air, and this news is like catnip to me.
Who knew that a nifty sidestep from the centre of the action could see you sipping cortados in empty piazzas and absorbing the beauty of wisteria-laden mews, so peaceful you could hear a penny drop (or a penny farthing). Away from Sloane Street's catwalk worthy stores and the shops and galleries which line Brompton Road, you'll find smaller independent businesses thriving off-piste, along the likes of Beauchamp Place. This shouldn't come as a surprise, after all, London is an iceberg of a city, with wonder lurking deep beneath the surface of its ancient streets, behind ivy-ravaged walls and down shoulder-crushing alleys.
This thought dawns on me as I check into my suite at The Wellesley; a petite 1920's townhouse hotel from Marriott's prestigious Luxury Collection. Just a stone's throw from institutions like Harrods, Harvey Nichols and glorious Hyde Park, the entrance of the five-star pad is peppered with neon supercars – a sure sign that the local flash Harrys have given it their seal of approval. The doorman sees me clock the Lambo and assures me that the hotel's car, which is on hand to whisk guests anywhere they desire (within 1.5 miles), is actually far rarer.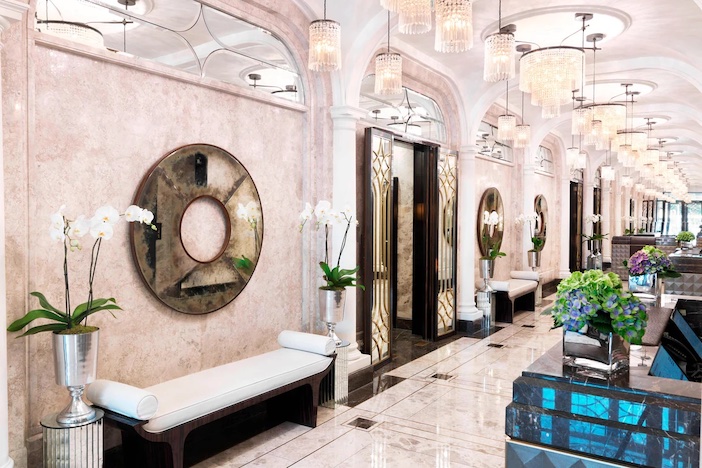 Once inside, the Art Deco pad is all Italian marble and glittering chandeliers, with references to film stars at every turn. Our suite, Ivor Novello, sits above the hotel's famous 1920's inspired cigar lounge. You needn't clock watch here, for the ever-increasing plumes of smoke which dance around below serve you well, with the smoke thickening rapidly as the night descends. In stark contrast to the sight of tangoing tobacco, is a spectacular view of Hyde Park, ironically known as London's lungs. The hotel owes its prime position to its previous life, as one of the entrances to Hyde Park Corner underground station, a history to which its iconic ox-blood tiled façade attests. So far, this fact is the one nugget of Knightsbridge's history of which I can be sure, the rest is a mystery, one which I am eager to unravel with my other half – but, apparently, food comes first.
How better to enter into hundreds of years' worth of 'he said, she said' than over a bottle of fine Italian wine and some world-class pasta? Luckily, hiding at the back of the sultry Bulgari Hotel, is dimly-lit Sette; the first London outpost from New York's iconic Italian, Scarpetta. Over a delicate yellowtail starter, I present the conflicting legends which swirl around Knightsbridge's streets, each claiming to know how the area got its handsome name. The simplest? It was named after the knights which frequented its bridge. He nodded, uninspired.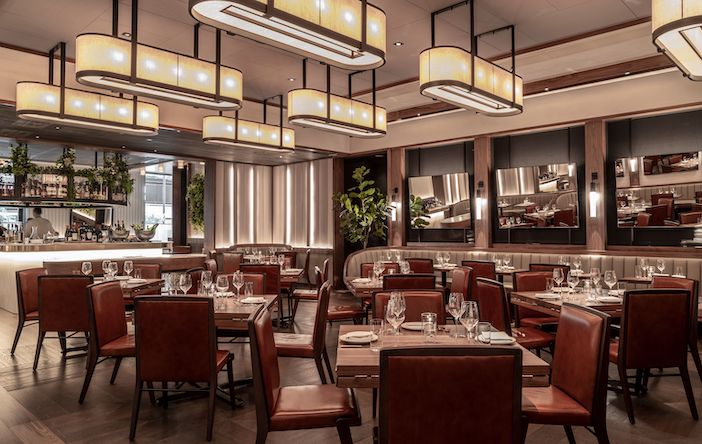 As the waitress swooped in with our pasta course, dramatically removing the elegant glass cloche which trapped its pungent, tomatoey steam, I made the most of the theatrical show, presenting the story of the brave knight who fought off murderous bandits, restoring peace in once treacherous Knightsbridge. He looked perplexed, but that may have been the pasta – it was exceedingly good. I was just gearing up to my piece de resistance, featuring waring knights falling to their watery demise, when he clocked his perfectly charred steak, and I knew there was no point continuing.
Tucked into Beauchamp Place, hides the world's oldest seller of antiquarian maps. The Map House has provided the country's museums, royalty, explorers and politicians with exquisite maps for over a century. They've provided maps of Antarctica to Ernest Shackleton, the Far East to Winston Churchill, and even the Western Front to Edward VIII. In fact, as a prince, Edward would slip out of St James's Palace, to work secretly underground, unpaid, in the shop's basement – as I said, it's an iceberg of a city. So, who better to help me unpick the mystery of Knightsbridge. Cocooned by towering stacks of London's most precious maps, I excitedly told the manager, Mary, what I'd pieced together of Knightsbridge's past. I told her of ancient marshes, which developed into a dangerous land, where dusty tracks hid villainous highwaymen who pounced upon the villagers of "Chelsey," "Kensing town" and "Charing" as they journeyed to and from London. With nothing of interest, other than a bridge, it became known as 'the name with no town'.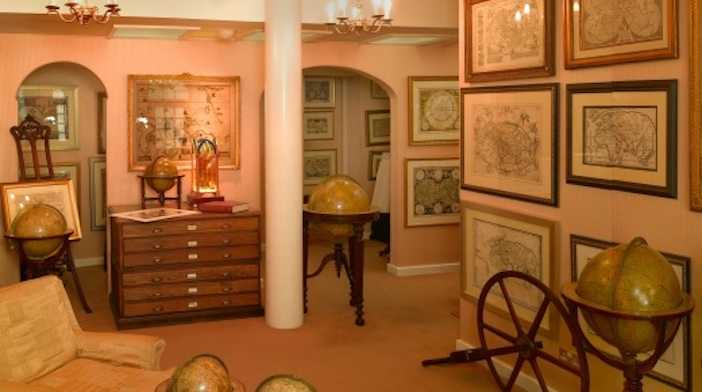 I watched her, with trepidation, half expecting her to laugh me out of the store, for foolishly thinking that Knightsbridge had ever been anything other than the bejewelled beauty we know today. Instead, beneath an eye-wateringly large antique globe, she gave a quick nod, before scurrying off and returning with a stack of ancient maps, including a copy of the earliest printed map of London, dating back to 1574 (exciting even for a penny farthing rider, surely). Eagerly watching her finger snake its way over the precious documents, one by one, she pointed out Shakespeare's Globe and the riverfront bear baiting pits, as we attempted to unpick the great mystery of Knightsbridge. Admitting defeat, we bid farewell with warm smiles and mirrored shrugs, as I snaked my way in and out of Knightsbridge's ritzy thrum once again.
From a treacherous no man's land to one of the country's most prestigious postcodes, this 'name without a town' had certainly created one hell of a town for itself in the end. The mystery may remain unsolved, but as Neil Armstrong famously said, "mystery creates wonder," and of that, I am now sure.
Knightsbridge, one of London's most prestigious quarters, is in the throes of a revival, thanks to a spate of highly anticipated hotel launches, new restaurant openings and UK-first fashion store launches. For inspiration on what to do and see and where to stay in Knightsbridge, visit www.knightsbridgeldn.co.uk. For information on the Wellesley Hotel, visit www.marriott.com.