Last week I joined a club. No, I mean literally. This is not a throwaway statement about how I acknowledged a friend becoming a new parent, nor shared an unfortunate event, nor have I joined a sporting establishment. I mean a 'club' club.
It's not the first time, I should add. I once had a membership to one of those old boys' parades in St James's, all cigar smoke and wood panelling and women permitted on certain occasions if there was a full moon and only if they behaved themselves. It was membership by default; I played a game of snooker or two over a subsidised pint or two and a handful of peanuts or two, but otherwise I realised I wasn't really suited to old boys.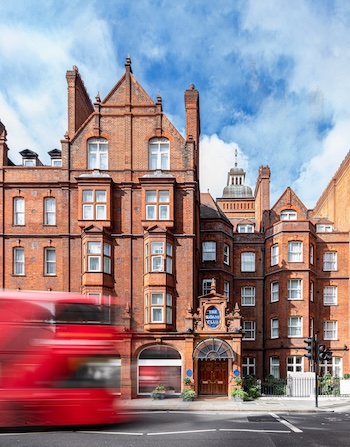 Since then, I've piggy-backed others' memberships. With a career in media (of sorts), it seemed fitting that I should attend some of the 'trendier' establishments. They have their place, but they seem as vain as those that frequent them. Invariably packed to the rafters, as they're more inclined to profit than personal service, conversations are had with people glancing over their shoulders to see who better they should be talking to, and the air is ripe with pretentions and poppycock.
More's the point, many clubs have silly rules. No phones, no laptops. No talking in this room, and bowties at breakfast. The first day in my club, I had to take a call, so I dived into a phone booth. And when I was politely moved on in the 'working lounge' to accommodate the team setting up for a private event, the concierge found me a quiet spot in a room upstairs. See, this is both personal service and the ability to accommodate one's own needs without any loss of integrity. It's pragmatic, sensible, there's no hint of 'Concierge says no'.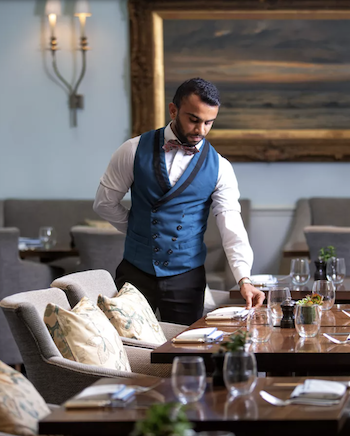 So where does this club sit in the pantheon of private members' establishments? Perhaps the biggest irony is that in the face of the old guard, it was set up by a woman, for women. Queen Victoria's daughter, no less, over 100 years ago. It's made advances since then, giving up its silly single sex rule in the 1970s, and allowing in men (there's a turn-up for the books), while gentlemen's clubs still stuck stubbornly to their principles – amid much harrumphing, I'm sure.
And the exclusivity criteria? Well, that's the other part that appeals. You don't have to belong to a clique, there is no proposer-seconder system. It's not ageist, it's not old school, it's not corporate. It even accepts children under family memberships, and there are no limits to guests I could bring.
I checked in on my first day, opening the welcome letter and shiny new membership card, and as I wandered its halls and stairwells, encountering the roof terrace and considering the menu in the Garden Room, I started to get a sense of place. Like moving into a new house, it may take some getting used to, but I was already getting excited.
Two hours after my phone call, I'm in the Chelsea bar, adjacent to a pair of splendid middle-aged (they won't thank me for saying that) ladies catching up over a G&T, while I waited for a friend to arrive. We had a dinner engagement nearby, although I was already considering changing plans and dining where I was sat.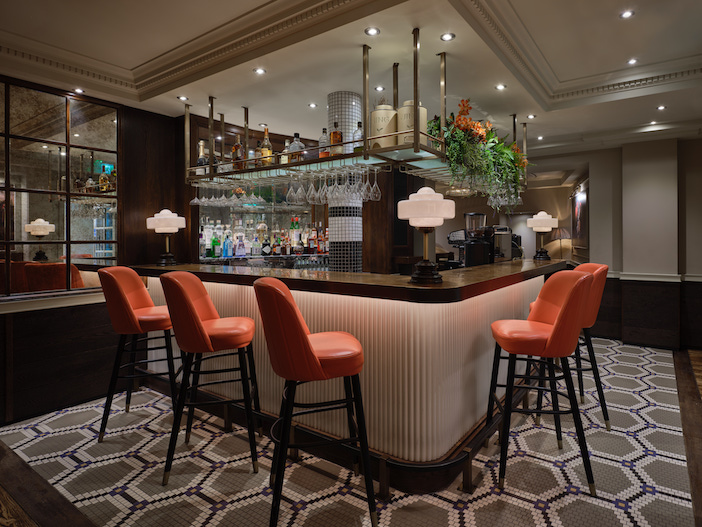 But then something strikes me, and chimes yet further with my sensibilities. The Hideaway, a new basement speakeasy just opened next door at Sloane Place (the adjacent hotel, and connected to the club, too), while children harangued their neighbourhoods on Halloween. I was done for the day; I didn't so much desire a drink at the bar as a complete change of tone. I had eyes on an Old Fashioned and a few tunes of Prohibition era jazz to set my evening off.
As the bartender stirred my bourbon, I looked at the teal card in my hand, my name inscribed in black below the embossed frontispiece. This is not just a club, or even the club. I can now say it's my club. The Sloane Club.
So, lunch 'at my club' anyone?
For more information about The Sloane Club, including facilities, dining options, events and membership enquiries, please visit www.sloaneclub.co.uk.