Threats of more lockdowns, winter on the way, the economy on its knees, shorter days and colder nights – no wonder depression is on the rise. But help is at hand. If you do just one thing this month to lift your spirits, make sure it has something to do with trees. This year, all the forecasts are promising a particularly fine show of colour as the leaves turn. And it's already begun.
Now, we're never going to compete with the New England fall – apart from anything else, they have forests on such an extraordinary scale. They also have maples everywhere – and these are often the trees at the top of the list when it comes to sensational colour. But this year, we have been imitating somewhat the New England climate and so our trees are getting a bit of an extra push for their autumn show.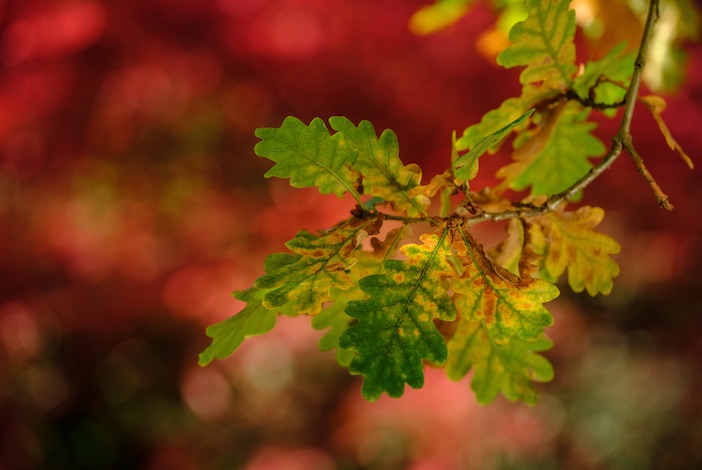 This year's long warm, dry, sunny spring followed by a pretty good summer mean that the leaves have built up more chlorophyll than usual. As the year turns, the daylight hours shorten and temperatures drop, the chlorophyll breaks down and other chemicals (carotenoids and anthocyanin) take over, changing green leaves yellow, orange, red and gold. The time to get out there is now. Parks and arboretums are just coming into one of their best times and fall colour is a real balm for the soul.
My first trip was to Wakehurst, the wild botanic gardens of Kew out in East Sussex, not far from Haywards Heath. Here, there are 500 acres of wood and water: ancient yews, pale-trunked birches with golden leaves, towering redwoods, horse chestnuts full of conkers, rowans and cotoneasters covered in bright red berries, stately beeches with soft yellow leaves, wetlands you cross by boardwalks, rock walks – all part of the High Weald that dates back 140 million years.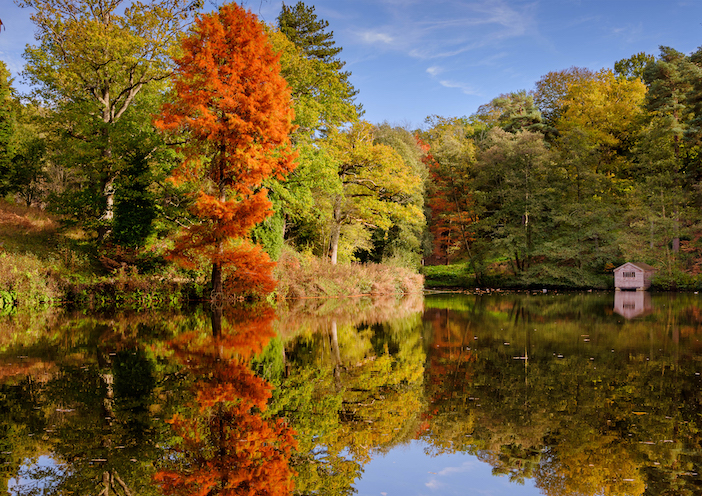 You can take it all in during the course of a morning, but lingering is definitely recommended. Give yourself time to stand and stare. You can also explore the Millennium Seed Bank while you're there and Wakehurst have lots of events on, too, from Gruffalo adventures for kids to adult crafts (willow deer making, anyone?). Once the leaves have gone from 26 November to 30 December, they're also running Glow Wild, a lantern trail full of surprises with new art installations, projections, immersive soundscapes and glistening touches of fire. Sounds entrancing.
My second trip was just four days later at Sheffield Park. At this time of year, even a few days make a difference and the colour had moved on and, as Sheffield Park has lots of maples, those colours were breathtaking. This is the kind of grand landscaped park that goes with a country pile (the house of the same name sits on a hill surveying it all). It also has a series of lakes that mirror the colours and make it doubly beautiful.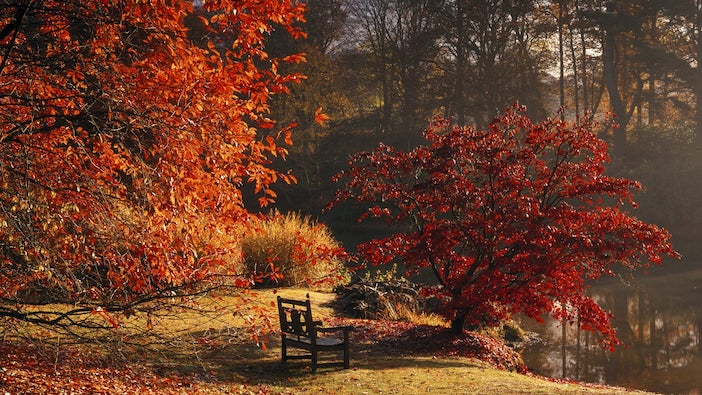 There are, as I said, a lot of maples but also plenty of colour from the buttery yellows of the tulip tree to the purple leaves of the sweet gum. Our native trees, such as the oaks and rowans are putting on quite a show, too. There are, incidentally, masses of rhododendrons, so I imagine it's pretty good in the spring here, too.
For all of these gardens, there are timed bookings that must be made in advance. My advice is to get there as early as you can (before the crowds) and ask if there's a special early photographer's opening so you can get the place to yourself. The show should go on till early November…
For more fall colour…
Stourhead in Wiltshire has a world-famous landscape garden set around a magnificent lake, complete with classical temples, mystical grottoes and hundreds of rare and exotic trees.
The National Arboretum at Westonbirt in the Cotswolds is packed with cherries and maples all doing their magnificent stuff right now.
Anglesey Abbey Gardens in Cambridgeshire is a Jacobean house with a working watermill and 114 acres of vibrant colour at this time of year.
Winkworth Arboretum near Godalming in Surrey is set on a beautiful wooden hillside and know for its white beam and mountain ash as well as the spectacular cherry, Prunus sargentii.