Here's something a little different – Oliver Pickup hadn't honed his musical skills for the best part of three decades – save for a foray into pan-piping – so when he was able to master the decks in less than a working day he surprised himself…
Since about the age of ten, around the time I faked a coughing fit to end, prematurely, what turned out to be my final piano lesson, I've longed to be a disc jockey. Today, almost three decades later, I am proud to announce that I can DJ. And best of all, it took me only eight hours to learn, thanks to the inspirational guidance of Buster Bennett.
Buster is the cheery founder of London Sound Academy, which provides very reasonably priced, one-on-one DJ classes at two studios in London, one in Camden and the other a vinyl's throw from Victoria Park. A good pal had recommended LSA after my wife had generously gifted me a swanky Pioneer DDJ-800 (the first d stands for digital) for Christmas.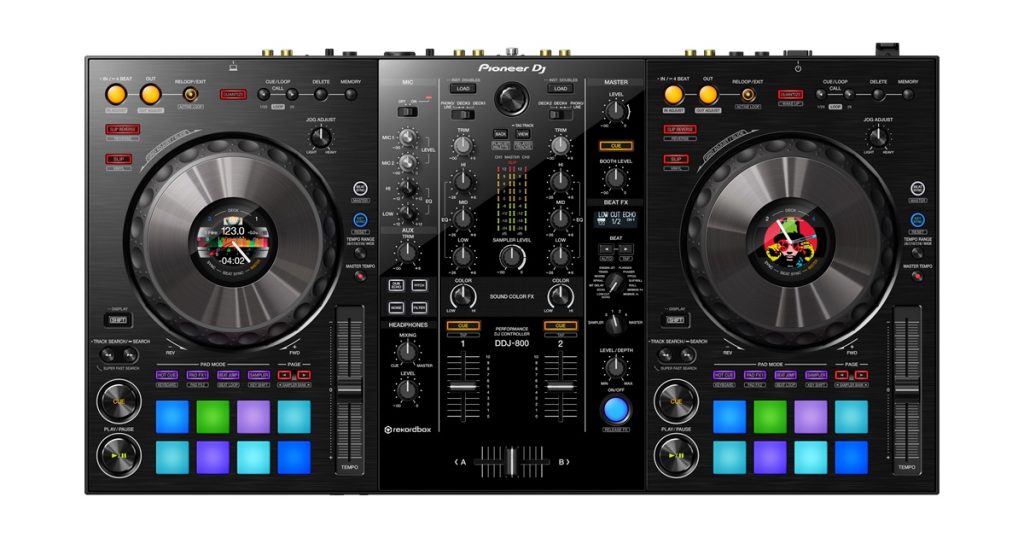 I giddily and hastily opened the packaging and plugged in the decks. I marvelled at all the nobs, flashing lights, and sliding functions. And I was crestfallen when I realised I didn't have the slightest clue how any of it worked. It felt like the musical equivalent of being handed the keys for a shiny new Ferrari to a learner driver at the start of his first lesson. I needed Buster.
Steep – but enjoyable – learning curve at the decks
I've always loved listening to music, and for many years enjoyed writing about new releases, concerts, and festivals. The birth of my eldest child almost six years ago has, alas, limited the opportunities to attend gigs and reach for the fancy-dress box. A more profound shame lurked.
Thrust in front of a piano from an early age – my parents reasoning that virtuosity was inevitable, given the generous musical genes I possessed – my heart wasn't in it. I preferred sport back then, and shortly after passing grade four, my piano journey spluttered to halt.
Since then my engagement with music has been purely listening-based – bar a foray into pan-pipe playing when travelling across South America in my late teens (blowing an error-prone-but-enthusiastic Lambada remains a party trick) – and in the last few years, I've started to curate Spotify playlists for Meet Bernard: a cool clothes shop in Greenwich (you can view my eclectic selections here). 
For decades, though, I've been carrying a silent, gnawing, nagging guilt, owing to my woefully unfulfilled musical potential. However, my wife's kind and smart Christmas present has purged that feeling, finally.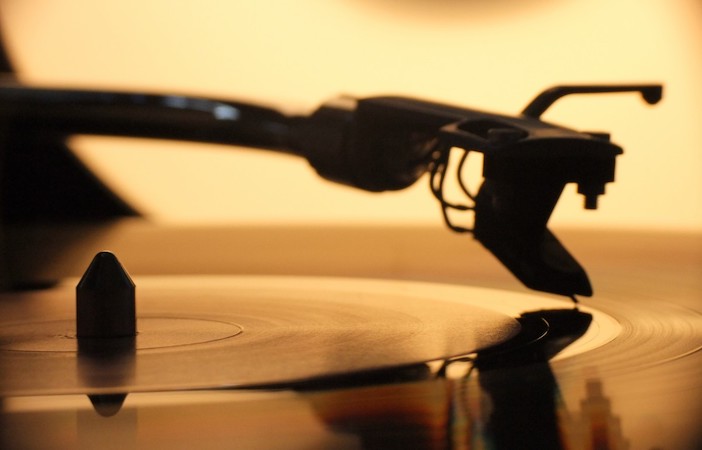 To make sense of my new toy, I contacted LSA, which offers a highly rated beginner DJ course – spanning four, two-hour lessons – for only £329 (just over £40 an hour). At the Camden studio, found in a converted railway arch, I met Buster, who founded LSA just over a decade ago.
Traditional DJing, using vinyl records on the decks, is notoriously tricky, but the digital revolution has lowered the barrier to entry, thankfully. Little wonder demand has skyrocketed for Buster's courses in recent years. There are now LSA outposts in Manchester, Oxford, and Birmingham, and his team of professional DJ tutors has swollen to 20.
All the gear and – finally – more of an idea
In a funkily-lit, soundproofed room stuffed with super-high-tech gear, during the first two-hour lesson Buster quickly aquatinted me with the LSA's Pioneer decks, which at over £3,000 were somewhat dearer than the ones I discovered under the Christmas tree. I learnt about the crossfader, graphic equalisers, and new words like beat grid, jog wheel and quantize. And, crucially, I was schooled in rekordbox, Pioneer's DJ software.
That might all seem a lot, but it's a steep, manageable – nay, enjoyable – learning curve, and I was beatmatching house tracks in no time at all. (Most house tunes are around 120 beats per minute (BPM), and often have long, vocal-free intros and outros, making them easier to mix.)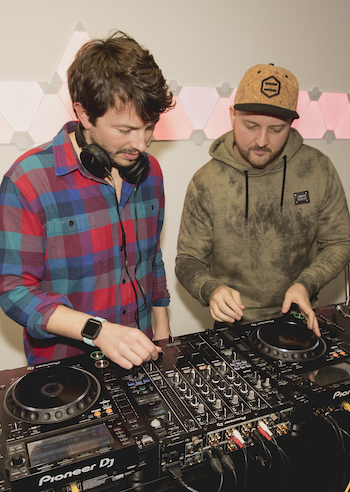 "The beginner DJ course is all about learning how to do the fundamental skills and basic but essential stuff, in terms of equipment and settings," Buster explained. "You will also gain an understanding of rekordbox, beatmatch with the jog wheel, and master volume control and equalising. And by the end of the course, you will know all about phasing, types of tracks, harmonics, and be able to create smooth, good standard mixes, with luck."
Indeed, over the course of the four lessons, Buster expertly layered on tips and knowledge at appropriate times. Nothing felt forced, everything was relevant, and the more time I spent at the decks alongside Buster, the more things clicked. I discovered the importance of musical phrases, and the difference between radio edits and club edits – the latter are longer, making them simpler to weave in with other tracks. Also, it was made clear that bearing in mind the key of the song is vital (Mixed In Key is neat software to buy for help with this aspect). It was all a joy, and my only regret – as clichéd as it might seem – is that I hadn't learnt how to DJ years ago.
In the final class, to pass the course, I was tasked with producing a 40-minute mix, and I loved the extra pressure to put together everything I had been told by Buster, who was marking me, in the previous three lessons. At the risk of trumpet-blowing too loudly, his verdict was encouraging.
"You have excelled in all of the key fundamental theory and skills," he told me. "You understand the settings well, and you are good with the basics of beatmatching, BPM, and using the jog wheel."
Ahem. There was more: "Your ear is getting better every lesson you do. You are great at phrasing and have good natural musical ability in terms of hearing the bar, and eight-bar phrases. Your understanding of harmony and key has been good, too. Your blending has been ace, as well; some of the mixing has been super-smooth. The more you practice, the better you will become."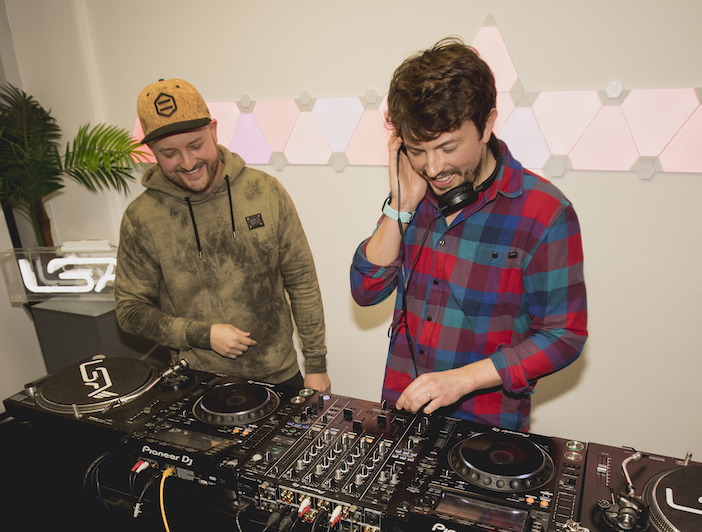 Since completing the beginner DJ course, I have been practising at any opportunity. I plan to return to LSA soon, because Buster offers intermediate and advanced modules, with those who finish all three are guaranteed a DJ gig in a proper nightclub.
I'm perhaps not quite at that level just yet, though I have produced a 40-minute mix exclusively for The Arbuturian (listen here). If you also have a long-held desire to transform from a musical zero into a superstar DJ hero, I urge you enrol at LSA today. For me, it's time to stow away the pan pipes, which will be a relief, I'm sure, to my nearest and dearest. Now I have a new party trick. Moreover, I have a new, enriching musical hobby – and this one I will stick at, for sure.
BUSTER BENNETT'S TOP THREE TIPS FOR BEGINNER DJs
1. Mug up on your music
Other than learning the fundamental DJ skills, its paramount to cultivate your musical education. As a DJ, you have to be an excellent selector, and you have to be good at researching music, and building your knowledge, so you have a better idea of what tracks might work together.
2. Don't cut corners
It might sound obvious, but you have to learn how to DJ properly. Don't cut corners, and keep practising to hone your skills. Whatever you do, please don't attempt to play a gig before you are truly ready, because it can be very embarrassing.
3. Play what you love
Finally, play the music you love. Don't bend to what the market is telling you to play, or what you think people might like. That way you will enjoy it more. For me, the more eclectic and weird a mix is, the better.
If you want to try your hand at the decks, you can find more information and sign up for courses at the London Sound Academy. For more details, visit www.londonsoundacademy.com.