Wondering how this kooky sport became the number one choice for the Hollywood elite? Leo Bear serves up the winning formula…
Move over padel, all eyes are on Pickleball. Not heard of it? You soon will. Having built something of a cult status in Florida, it's the fastest-growing racquet sport in America. A mix of tennis, badminton and ping-pong, played with a light-weight perforated ball, players rave about it because it's gentler on the joints than padel, less formal than tennis and, okay, it's fashionable. George and Amal built a pickleball court in their backyard. Leo DiCaprio won't start filming until he's had his morning game. Billie Eilish is a fan. The list goes on. Karen Mitchell, chairwoman of Pickleball England, puts the sport's popularity down to one simple thing: accessibility. "Anyone can pick it up, and within 30 minutes they can be playing."
Here are five more reasons to pick up a paddle…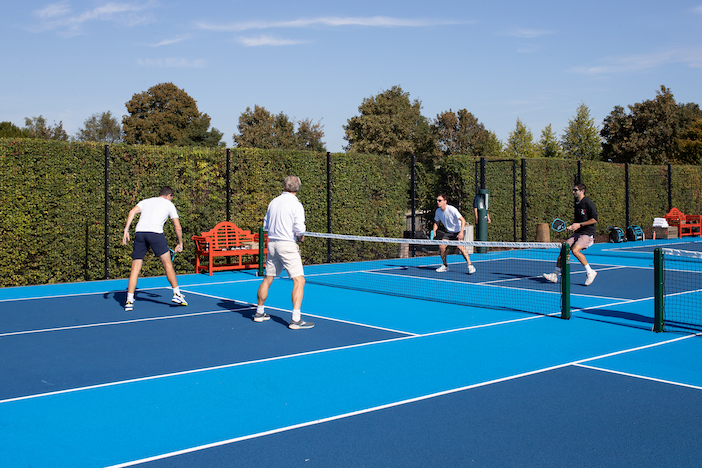 It's a brilliant work-out
Prone to injury? Don't worry, pickleball is excellent cardio yet easy on the knees, shoulders and back. Plus because of the game's slightly-tricky-to-master three-digit scoring system, it's also a good work-out for the brain. Our advice? Invest in a pair of Skechers 'Viper Court Pro' trainers specifically designed for pickleball. Made in southern California, they provide unrivalled arch support, grip and breathability. Thaddea Lock, the number one British female pro and four-time gold medalist, swears by them. To see the full range, visit www.skechers.co.uk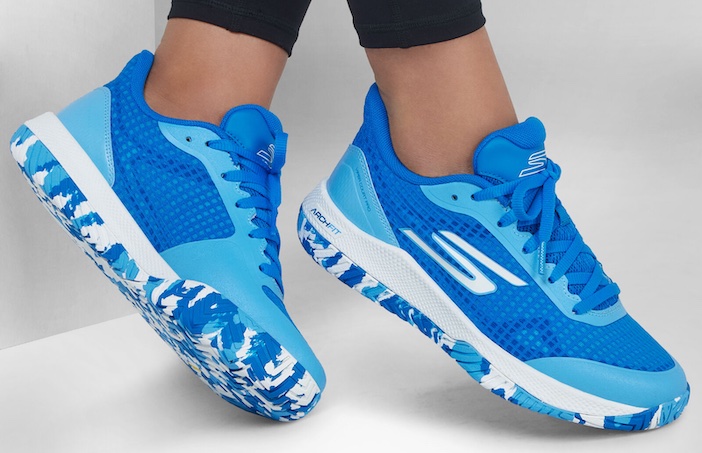 The paddles are on point
Never has a racquet sport had so much swagger. Pickleball paddles come in a variety of colourful and creative designs. Among the best on the market are the ProXR Beth Bellamy Diamond Series (£150), the Gamma RZR Graphite paddle (£99) and the limited-edition 'Rainbow' Six Zero Double Black Diamond (£225). However, few are as eye-catching as India Hicks' whimsical line of tropical-print paddles (£85 each). To purchase a paddle, visit www.pickleball.co.uk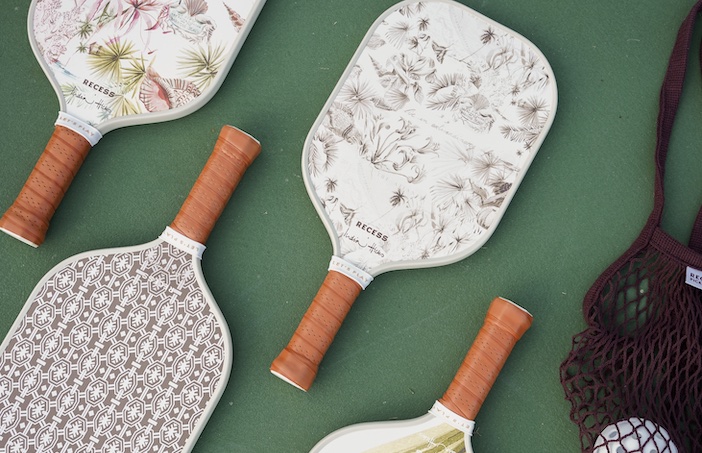 It's ultra-social
Pickleball is designed to be played as mixed-doubles and, thanks to the size of the court (smaller than tennis), there's less shouting and much more strategic whispering and side-chuckling. It's customary to go for a few drinks afterwards, naturally. For anyone in the know, 'PickleballandPimms' was the hashtag of the summer. Visit www.pickleballengland.org to find a court near you.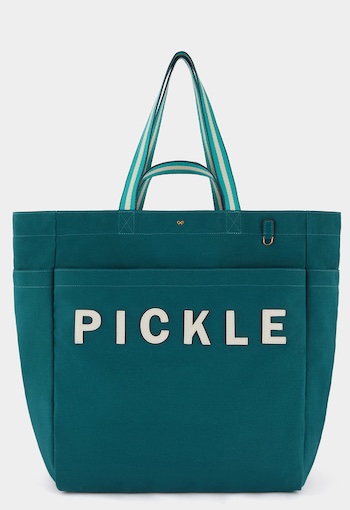 Hip hotels are getting in on the action
Beautiful Beaverbrook in Surrey, Cromlix (Andy Murray's boutique hideaway in Scotland) and Champneys are among the trailblazers to have installed a Pickleball court on their premises – complimentary for guests' use, of course. For more information, visit www.beaverbrook.co.uk; www.cromlix.com and www.champneys.com.
The lingo is hilarious
To be a proper pickler, you'll need to get a handle on the lingo. A 'wiffle ball' is the perforated plastic ball used for play, 'the kitchen' is the non-volley zone located at the front of the court (unique to pickleball) and 'dinking' refers to soft shots that land in the kitchen and are almost impossible to hit back. It goes without saying, if your shot costs you the match, you're a right pickle. The question is, will you become a dinkaholic? To get your hands on Anya Hindmarch's recycled canvas 'Pickle' tote (£195), visit www.anyahindmarch.com.
Intrigued, and want to know more? For more information, including rules, where to play, setting up your own court, and for pickleball gear, please visit www.pickleball.co.uk.
Follow Leo on Twitter @leobear or Instagram @leonorabear