I REALLY really really want a cig a cig-ar.
Which is ironic really, because the Spice Girls played the first monumental gig in their long-awaited reunion tour last night just across the road from where I'm about to lay my head.
Kick off a massive reunion tour in Dublin? Crikey, one big night in Dublin these days would put me out of action for weeks.
But Croke Park is an intriguing, if monstrous, sports ground. It's the second biggest in Europe apparently, behind the mighty Bernabeu in Madrid. But it's no footy stadium, this. It was built specifically to house 60-odd thousand Guinness-swilling Gaelic football fans. And I need to come back on match day, the concierge of Croke Park Hotel tells me.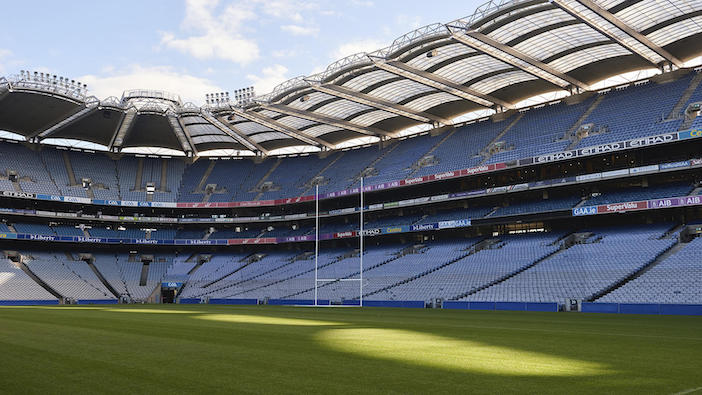 The hotel really is a stones-throw from the grim angles of the stadium exterior – and from our suite,  I could probably land a juicy strawberry taken from the fruit bowl fairly close to Baby Spice's bonce, if only I could figure out how to open the window.
Pretty it is not – but don't judge this book by its cover. The Doyle Collection – of which Croke Park Hotel is one – is renowned for doing things properly. See my earlier cooings over the group's London offerings, The Kensington and The Bloomsbury.
These are places and spaces that have been considered down to the last square inch; and it shows, wherever you take the time to dig under the surface.
The girls are with me, half term as it is in the UK, and they've yet to see the energy and enthusiasm of Dublin in the raw. So, we scoot over from Birmingham International (note to fellow travellers – Sunday is a good day to hit the airport, very quiet and smooth passage).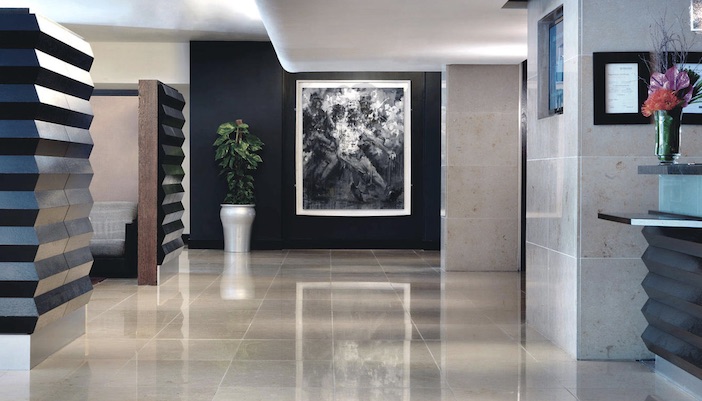 You don't come to Croke Park for the scenery. Chimney pots abound in every direction, yet downtown Dublin City Centre is but a 10-minute cab away. And this place has the feel of a secret little stop over, with food and drink punching well above its weight and quiet, comfortable rooms the likes of which you will dream of when meeting bumpier beds and louder streets on your travels.
So, we head into town – me, my wife and our two girls, aged 14 and 12. And boy, Dublin never disappoints, does it? Straight out of the box, the first bar we wander into in Temple Bar is a corker, with live music, a busy and friendly crowd, and the black stuff everywhere. The girls are a bit gobsmacked by the whole thing, but you can't help but smile in this place. It's just bloody great.
And so, begins a mini pub crawl (we were responsible parents, I promise you) and with the occasional pint and half dozen oysters thrown in for good measure, it was back to the sanctuary of our hotel for a feed and a kip.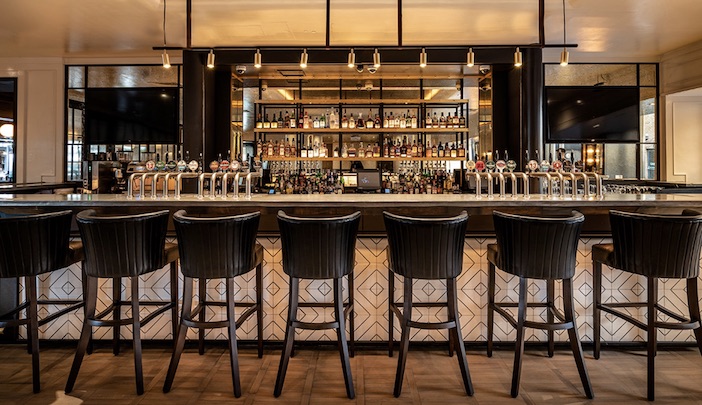 For those who hadn't noticed, I do love a bar. And the bar here was attractive, with a decent array of Scotch. But what really impresses me is the way these hotels have been built to be multi-functional. Many of the spaces can be quickly rearranged and reconfigured so that a suite of rooms becomes a pop-up bar, say, just in time for an Irish footy match.
There were American footballers staying while we were here, presumably playing over at the park once Baby, Spice, Sporty and their pals had flounced off. The hotel swallowed their arrival and gargantuan food consumption without breaking stride.
There's a superb 'outdoorsy' terrace, (The Hawthorn) which was fully battened down when we ate in there, as blustery winds were rattling the eaves and squally rain drove in from across Dublin Bay. But we ate heartily and well, which we did regularly and with pleasure during our short stay. The food and drink were better than perhaps I had imagined they might be. I should have known better. Dublin never lets you down.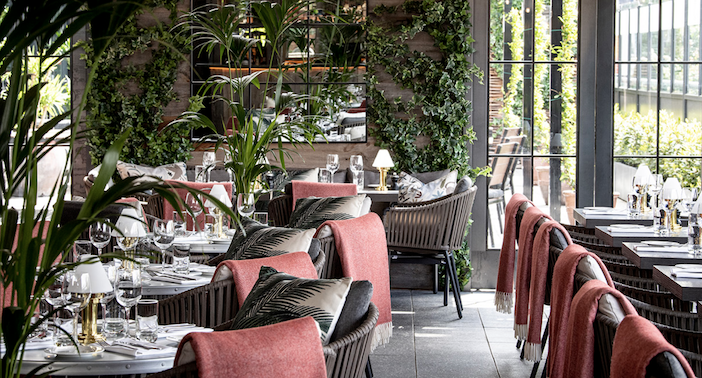 After a night's sleep of deep and peaceful slumber (fantastically dark and quiet suite), we said our reluctant farewells and packed for a short hop across town to our next destination.
A cab was waiting for us – and the concierge refused to let us pay for the ride from hotel to hotel. It has that sort of feel, this place. Friendly, reliable, a cut above. I shall most definitely return.
Rooms at The Croke Park start from €129 per night on a B&B basis including tax. For more information, visit www.doylecollection.com.
Look out for the second part of Nick's half term in The Dubs coming soon…