From mirages to modern art – not to mention a cheese vending machine – Lydia Manch finds there's more to winter in the alps than snow and skiing as she explores a luxury Bernese hotel with a bohemian spirit…
Gstaad sees itself as something apart from the other Swiss resorts: where St. Moritz represents old-fashioned glamour and Hitchcockian glitz, and Verbier's just Monaco-on-snow, Gstaad – no less wealthy, no less luxe – sees itself as a bit more boho, a bit more art scene. A bit more reflective, in keeping with the town's motto, 'Come up, slow down'.
Leading the charge in bringing those Bernese-Alps-meets-Bloomsbury-Set vibes: The Alpina Gstaad, a five-star, turreted, miniature castle of a hotel, perched high above the town. In line with Gstaad's planning restrictions, the hotel only rises a few stories above the ground – where all of the 56 rooms and suites are housed – but plunges underground to accomodate a swooping, Bond villain lair-esque driveway carved into the mountainside, lined with a lot of very serious cars, and a host of other opulent corners hidden beneath ground level: Six Senses Spa, salt grotto, small, boutiquey cinema.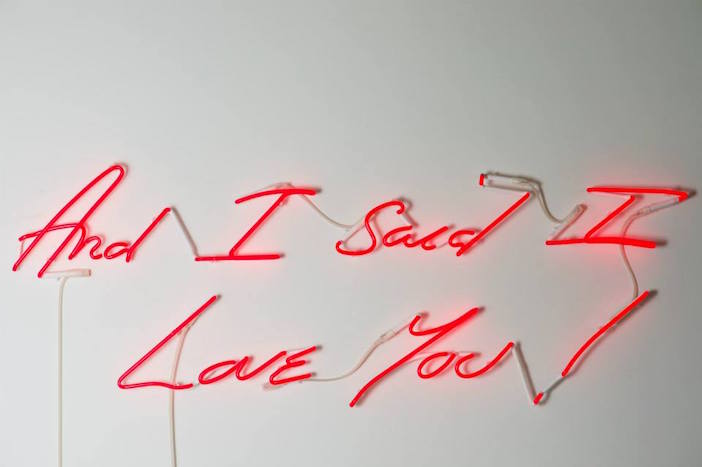 In fact, the Alpina crams in all the five star flourishes you'd need to dazzle your guests in a resort where high-luxe isn't hard to come by and guests aren't likely to dazzle easily. Mountain view cigar lounge, check. Two restaurants sporting Michelin stars, enormous outdoor swimming pool and heated terrace, one Himalayan pink salt grotto roughly the size of your London flat? Check, and check. Celebrity devotees (on our visit, the Timberlake-Biel family roaming the spa hallways, and the Crown Prince of Albania ornamenting a gala dinner), very much check.
And scattered throughout the rooms, suites, restaurants and gardens, around the cigar lounge and the spa, the lounges and the lobby, there's the Alpina's sprawling private collection of art.
It's an eclectic mix, taking in sculpture and photography, oil paintings picked out in Braille and a neon Tracy Emin installation hanging above the piano in the Rat Pack-vibe lounge — an enormous centuries-old ceiling fresco from western Europe hangs over a #togetherband tapestry made in Brazil and Salvador from reclaimed metal tabs, representing the UN's 17 Sustainable Development Goals.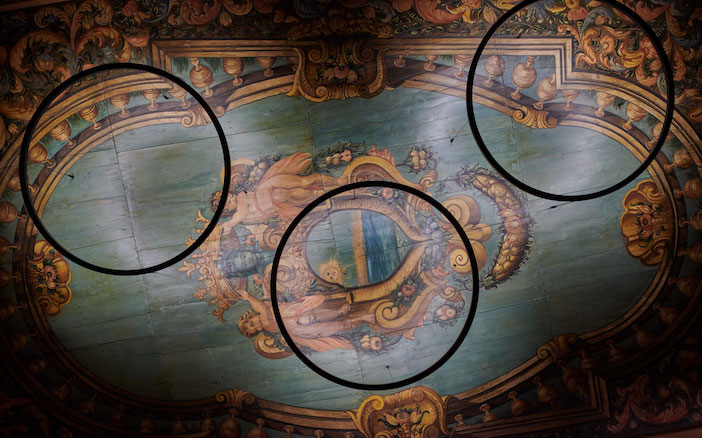 But the reality is, any venue in Gstaad trying to impress you with the beauty of its stock of objets d'art is up against some stiff competition from the outside world. Each bedroom or suite at the Alpina's stuffed with carefully-curated artworks, but every room also has a balcony, and it's hard to rustle up any art as memorable as the mountain-fringed view.
And it's the parts of the Alpina's art collection which riff off the landscape outside that make the most impact – taking in Swiss cowhorn sculptures made from reclaimed metal kitchenware by Ann Carrington, straighttalking mountain photography of the Bernese Oberland by Michel Comte, and several filigree paper artworks from Anne Rosat in the decoupage tradition of the Gstaad-Saanen region.
But the Gstaadian artwork which feels most powerful isn't in the Alpina at all, and requires prising yourself out of the hotel's warm clutches. A short hike outside the town, just near Schoenried station, Doug Aitken's artwork Mirage Gstaad is standing in a field.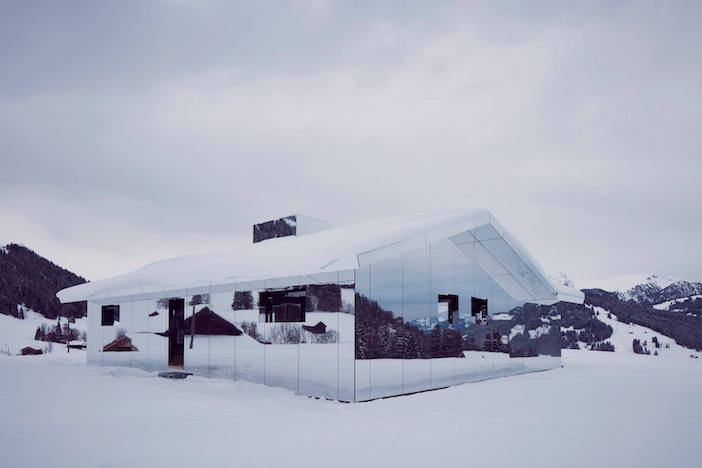 The one-story cabin has certain walls missing to make it open-faced, and every outside and inside wall or ceiling clad in mirrors. Described as a 'continually changing encounter… it absorbs and reflects the landscape around it in such ways that the exterior will disappear while the interior draws the viewer into a never-ending kaleidoscope of light and reflection', standing inside Aitken's structure on a green-hilled September morning feels like a mountain's wrapped around you, a study in forest greens and pale skies reflected back from every angle. It's mesmerising and oddly peaceful, a dialogue between landscape and art that demands nothing at all from the viewer other than the act of bearing witness.
Related sidenote: equally worth venturing out of the Alpina for – and making an important contribution to the debate about just what constitutes art – there's a cheese vending machine in Gstaad outside the Moelkerei. Name an installation that brings more pleasure and spiritual solace than 24-hour access to Berner Alpkäse, or any of the other regional, nutty mountain cheeses you could be struck with a late-nite longing for.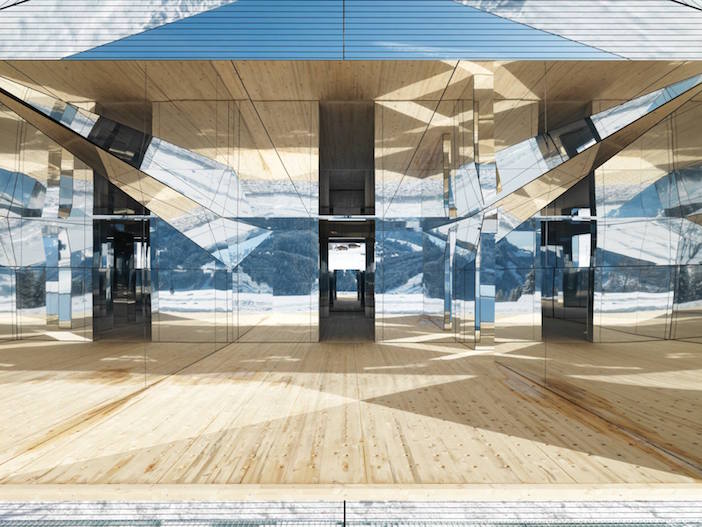 With outrageous beauty edging the Alpina on all sides, the hotel's art collection might not quite be a match for the views from their balconies. But with their close proximity to the Mirage Gstaad (and the cheese vending machine, natürlich) and a commitment to making their hotel a hub of curated creativity, the Alpina's doing its best to keep Gstaad's artistic, bohemian reputation a reality.
Mirage Gstaad by Doug Aitken is installed in Gstaad from 2019 – 2021 as part of the Elevation 1049: Frequencies programme. 
Gstaad can be reached from Geneva via Montreux by the GoldenPass Line, offering panoramic views of the scenic route. The Alpina Gstaad offers 56 rooms and suites, with prices starting at CHF 860 a night. The Alpina Gstaad, Alpinastrasse 23, 3780 Gstaad, Switzerland.
Photo credits: Doug Aitken's Mirage Gstaad, © Elevation 1049.