The loose ball in the mouth of a Chinese lion, part of a pair to sentry a bank, palace or restaurant, not only shows the stonemason's skill, but the noise, when rotated, is also said to ward away wicked spirits.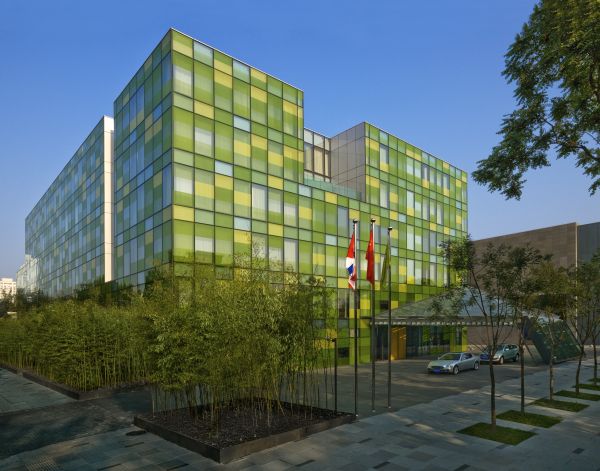 Craftsmanship and an awareness of tradition go hand in hand at both Beijing's Opposite House and Hong Kong's Upper House. Not only suggesting a place of contrast, The Opposite House refers to the guest house which traditionally sits on the opposite side of a Chinese courtyard house, while The Upper House is intended to frame, serenely, the views of the ancient waterway in its midst.
Within glass cocoons are environments notable for their dearth of niggles – probably because their designers ultimately checked-in to the hotels they planned. For example, there are no disturbing LEDs piercing smoke detectors over beds in these houses (nor sharp edges at knee height edging said beds). Indeed, all equipment was rigorously tested in the operator's quest to iron out problems before the guest could notice any, including, at The Opposite House, the brand of mattresses, cast out from consideration because of 'the wrong smell.'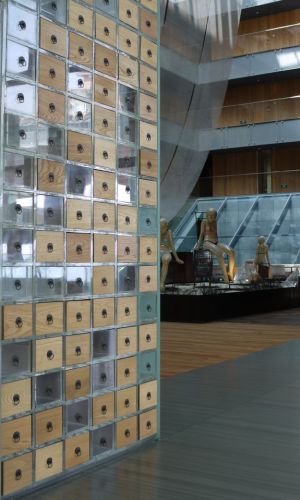 Located in cities which seem to shift their shapes so substantially so often (Hong Kong was relieved of height restrictions when its airport relocated), these are imposing structures which use quality materials, thoughtfully wrought. As a result, they feel built to last, and are carefully maintained.
Both projects represent their architects' first major hotels. Japanese Kengo Kuma based The Opposite House and its vicinity, Sanlitun Village on the city's intricate, old and fast-disappearing residential alleys (hutongs). Shimmering, one aspect of the green lattice reflects a vast, soon-to-open Miu Miu store. A turn away is a mall of sometimes good counterfeit goods which is also home to the house's own tailor. Never empty lanes are fragrant and pungent with appetising street food which I am, alas, advised against eating; bars glow.
High above the Bay of Hong Kong at Admiralty, where light flares patrol the night, The Upper House takes the top floors of a sheer tower near the headquarters of Swire (the hotelier, shipper and airline owner). Younger Chinese, André Fu is responsible for rehabilitating what was a serviced apartment block with 'calm and quiet taste'.
The houses avoid the formality of reception in favour of personal, paperless check-in, in-room. At The Opposite House, where a bureau could have stood, is a 20-foot-tall apothecary-like wall of drawers in which some guests leave quirky mementos to be discovered by others. Meanwhile, stylised lanterns illuminate escalators at The Upper House gliding guests to a hall by a lawn and bank of fast lifts. The escalators drive on the left, incidentally, as does the traffic in Hong Kong, which is considerably more polite than in mainland China. However, residents across the border insist that potentially pious Hong Kong-ers adopt mainlanders' manners when steering the broader roads of Shenzhen…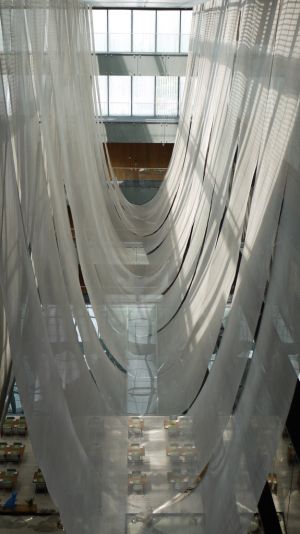 Both houses integrate art, from the provocative quarterly exhibition held under the graceful, but four-tonne heavy, light-diffusing steel canopy in the Opposite House; showing a nostalgic waterscape of Suzhou through its young, to the subtle, tactile, warm sculptural stones illuminated in The Upper House's bedrooms and its more public water feature by climbing sculptural creeper, 'Rise'. The Opposite House also showcases three short films a year shot on-site. To say the current playlist is surreal is understatement.
Bathrooms are a very big deal. Solid oak squared tubs bathe in light on oak floors in The Opposite House, while warm stone versions overlook the forest of skyscrapers in Hong Kong through plate glass windows. Beware, the small cautioning sign: 'you better close the blind if you don't want others to enjoy their view in your room.'
At a timber table at Mesh Bar off The Opposite House's atrium and outdoor bamboo strip, a sip of slow-cooked smoked salmon-stained martini (Shoju and Gordon's gin) shows the city's cocktail culture is growing – a statement echoed at the 14m bar of The Upper House's Café Gray Deluxe, where the signature is the nervy Earl Gray martini. Both venues feature comfortable but couth dining rooms, Mediterranean and American-Asian respectively. Both cuisines were welcome to me considering my time in China ran to five weeks. However, there are abundant 'authentic' eateries nearby, from the new style (ie. less fatty) Peking duck roast on applewood chips at Duck en Chine at an old electricity plant near The Opposite House, to the moreish dim sum at Luk Yu, a tea house with a colonial feel in old Hong Kong.
On my visits, the house managers were keen for me to explore the countryside, a concept sometimes foreign to the first tier city dweller in China, including a little stroll along the restored pave at The Great Wall. There a group of Chinese ladies wore bravely high heels. This was followed by a low culture, but high fun toboggan ride down, towards a make your own noodle lunch at US-owned restaurant, The School House under a weeping willow harbouring cicadas in percussion. Two colours of taxi away from The Upper House, the modest Tao O fishing village offers a window onto what Hong Kong once was in scale. The Good View Restaurant, near jade waters punctuated with pink dolphins, is close to a 17th century temple where coils smoulder for the safe return of fishermen. Within it, where the aromas of drying fish and incense curdle in the air, our reluctantly greying guide, a British expat, recounted stories of her many past lives, from speck of grit to Mongolian tribesman…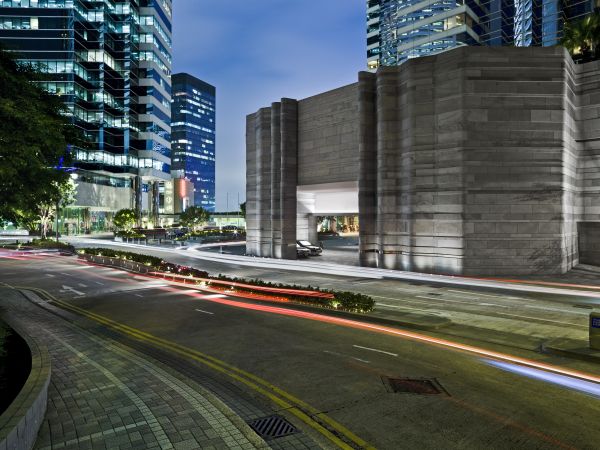 The Opposite House and The Upper House could have been too cool for school. Style over substance: an architect's vanity. In reality, they are liveable, never rejecting, researched, and as their name suggests, even homely. They are inviting havens in highly-paced, highly-strung, not to mention, physically high cities.
The Upper House
View Hotel Info, Rates & Availability
The Opposite House