Colombo is hot and busy. If you're there, it's likely you're on your way in our out of the country, either facing or trying to shake off a long-haul flight. That doesn't mean you can't enjoy it, though: the pace of development means that new hotels are springing up on the windswept waterfront every month, with ever more cosmopolitan restaurants and bars to accompany them.
At the vanguard of this development is Residence, the new hotel by Uga Escapes, the group behind Chena Huts in Yala National Park. Residence is on a quiet, leafy side-street on the way to Viharamahadevi park, just south of Slave Island. We pitch up on our way out of Sri Lanka, anything but fresh from a five-hour commuter train up the coast from Matara (the views were spectacular, the air conditioning was absent). After bouncing around in a tuk tuk from Fort station, we're more than ready for some down time.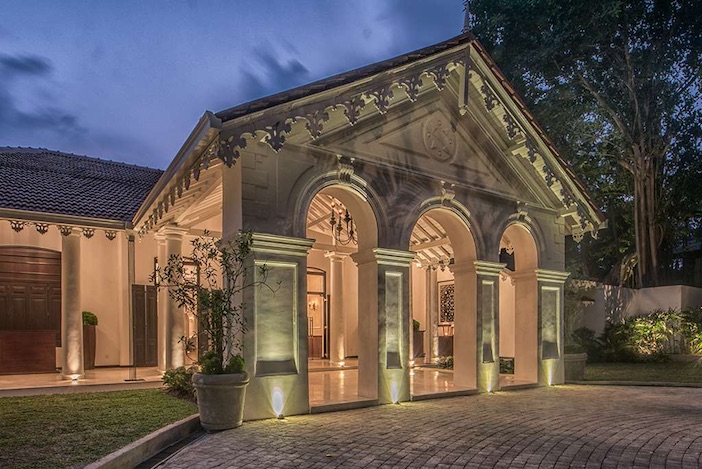 Residence was formerly a Victorian townhouse, occupied by barristers, governors, and various other aristocrats; it's subtle from the road, but inside the gates, and past the stiffly air-conditioned foyer, it's a grand, refined affair. Polished wooden floors and period furniture set the tone, but this is a place to relax, either before or after your long journey; the lowlit pool is in the centre of the hotel, overlooked by the restaurant and the bar, and open late enough for a dip before bedtime.
The rooms are long and rectangular, spreading outwards away from the pool, and in fact they were built in what used to be the stables. No equine trappings here though; instead, the enormous space that could accommodate a carriage and several horses is put to good use. It has the biggest wetroom I've ever encountered; it's a decent walk across the room from the rain shower to the high-end soaps – so long, in fact, that I get distracted and stop by the generously stocked minibar on the way. Shower beers ahoy. Aside from the bathroom there's a TV and lounge area, a soft, giant, welcoming bed, and a private terrace area where we can have coffee away from the street noise.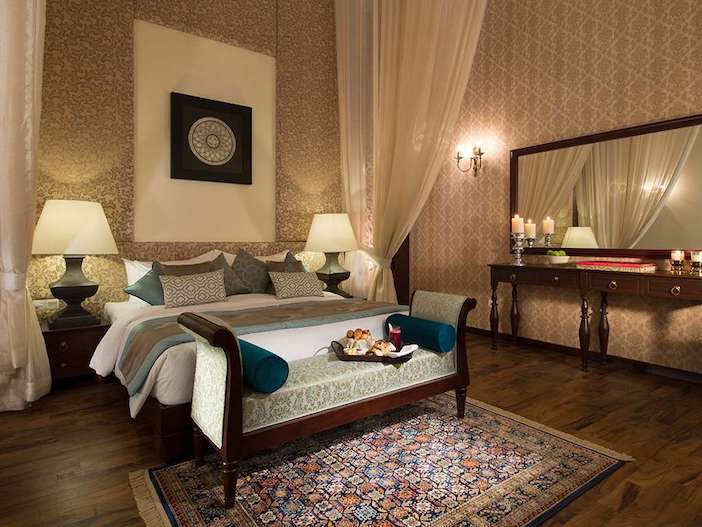 But we need to eat, and eat well, before our odyssey with Emirates back to London. The restaurant at Residence has become a destination in its own right, thanks to its innovative mix of local and international cuisine; most of the guests joining us aren't staying at the hotel, but many have visited the restaurant before. As a complete convert to Sri Lankan cuisine, I'm ready to dive into the curries, but one item on the menu is so enticing I just have to try it.
I polish off an Old Fashioned while I wait – some things never change – and my companion orders some voluminous noodles. Soon enough, it arrives; a huge, pink, brick of salt, fresh from the oven, with delicately sliced tuna for me to sear on it. I love a bit of rare tuna but the chance to sear it myself on pure salt is irresistible, and before too long I'm stuffed with fish and quaffing white wine like nobody's business.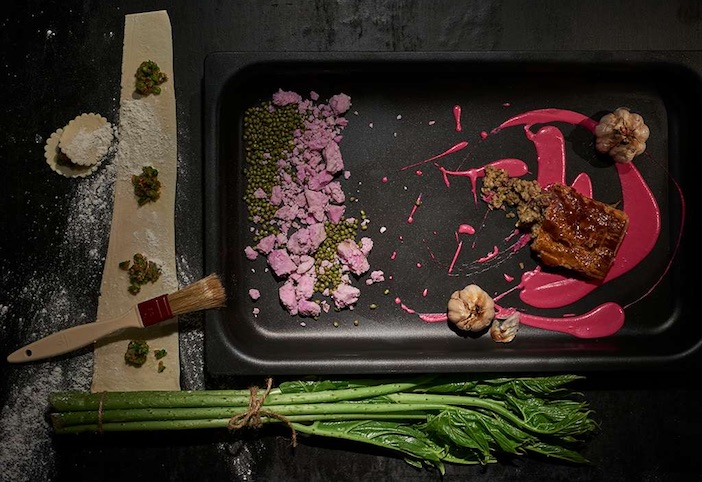 One dish that wasn't on the menu was crab curry, always a treat in Sri Lanka. It came up in conversation at the bar, and the staff at Residence never miss a chance to go above and beyond. The next morning, we wake up bright and early to head to the airport, and as they help us into our car, the staff present us with crab curry sandwiches for our flight. They woke up early to make them (and they do not disappoint).
This is what sets Residence apart as a new hotel in Colombo; the rooms, décor and food are superb, but the staff's willingness to go above and beyond will make your time in Sri Lanka so much easier. We unequivocally don't want to leave Sri Lanka, but this is a great place to send us on our way.
Residence Colombo by Uga Escapes. For more information, including details of special offers, visit www.ugaescapes.com.