The Arb's Cigar Editor, Nick Hammond, dons his raincoat and goes singin' in the rain at the quietly luxurious Belgraves Hotel in, well, Belgravia, of course…
It goes without saying, it was chucking it down when I arrived at The Belgraves Hotel. Maintaining one's air of insouciance is nigh on impossible with a soggy Telegraph on one's head and a squelching pair of socks. However, a sympathetic receptionist, central heating and a ridiculously comfortable bed all served to put me at my ease once I'd wrung out said socks and hung them on the towel rail.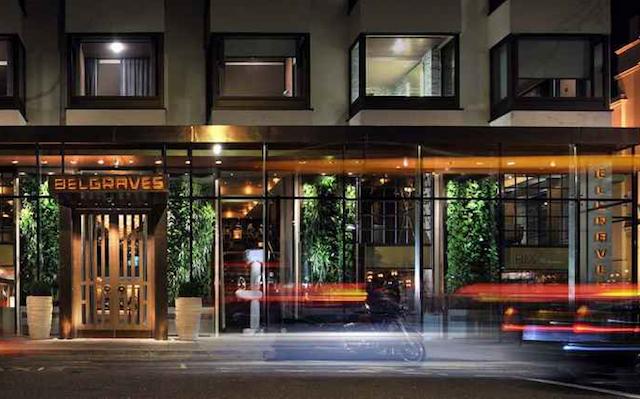 This particular hotel seems to have been drifting in and out of my consciousness for months. A half-heard conversation here, an email aside there; it just kept cropping up. It became obvious the Universe was trying to tell me something, and who am I to disagree?
The Universe knows best. The Belgraves is a gem.
It has the feel of a small, boutique hotel, even though it boasts 85 rooms. It is very chic, very cool and the service is personal but unobtrusive. The Library Bar in particular is a destination in itself; clubby chairs, well-stocked bar and a laidback, good-time vibe.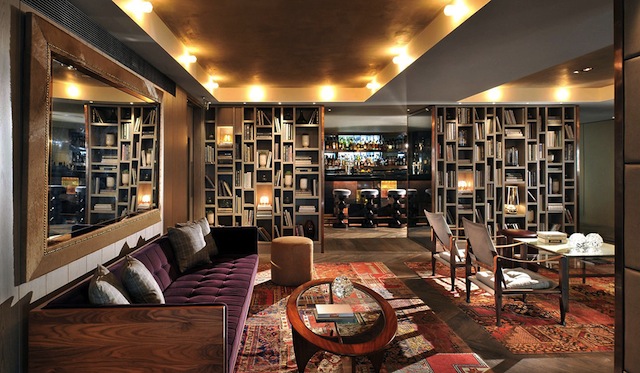 The hotel's a short walk from the Royal Parks, Mayfair, Knightsbridge and all that jazz, so you couldn't be better placed to explore the metrop.
But you'll be unsurprised to hear the real pot of gold at the end of my personal rainbow was the discovery of the beautiful little cigar terrace. I can't believe I've missed this one.
A glass retractable roof meant I was able to slide in and watch the damnable raindrops patter overhead while Bar Manager Marcus brought me a large glass of something Spanish and red. It was even warm enough to pretend I was in Andalucia, thanks to the overhead heaters.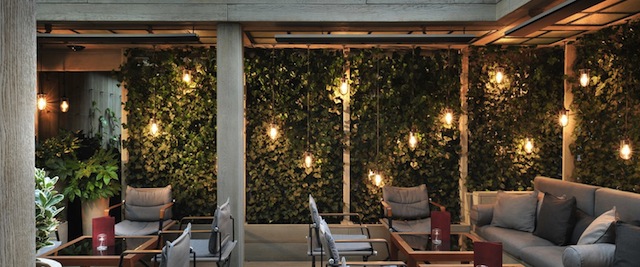 Comfortable sofas and chairs and a leafy, peaceful feel make this a quiet oasis although I'm told it does get busy at peak times. The humidor in the bar is a standalone cabinet, well-kept and well- stocked (I checked through the boxes on your behalf, Dear Reader). All the usual suspects are on show and I plumped for the Old Faithful of the cigar world – a Partagas Serie D No 4.
The last few of these I've tasted seem to have been 'amped up' a bit in strength. This too, was a ligero-laden punchy package and I fired it up and smoked it before, during and after eating one of the best burgers it has been my pleasure to experience in many a year. A house speciality, I am told.
Colourful characters seemed to drop in and out of the terrace like something from an Oscar Wilde play – from Middle East Royalty to a self-absorbed entrepreneur who'd give David Dickinson a run for his money in the 'orange and annoying' stakes.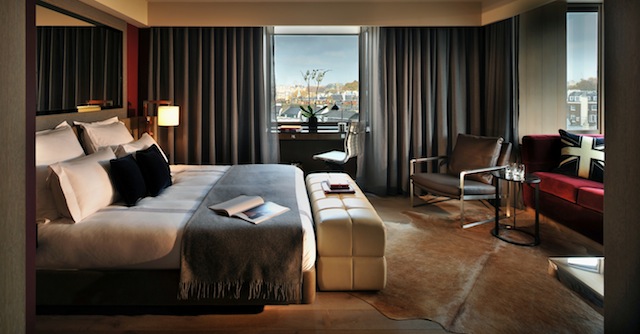 This all added to a sense of general buoyancy throughout a really super evening, and even though the hour was late and I'd already enjoyed another glass of Rioja after my Partagas, I was sorely tempted to just hang around and see what would pop up next.
However, unusually for me, sanity prevailed and I made my way up to my small but sleep-inducing room. All contingencies are catered for at The Belgraves, whether you want to plug in your iPod or you've forgotten your washbag.
Being a 'shower rather than bath' sort of chap, I was duly impressed with the dustbin-lid sized power beast installed in the bathroom. I can't imagine Gene Kelly was any wetter after the 14th take of Singin' In The Rain than I was within milliseconds of diving in.
From there, it was the work of but an instant to undertake a short triple somersault and into bed. Curtains were of the full blackout variety and the only sound I could hear was the aircon. Perfect conditions for a sleepathon. I duly obliged.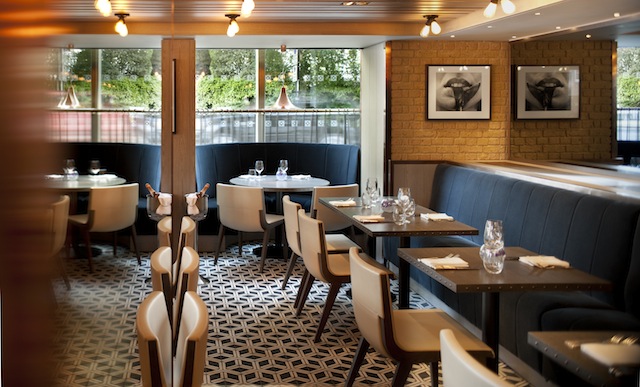 Breakfast, as one would imagine, could be a pretty spectacular affair here. But on this charcoal morning, a silver pot of coffee, a couple of pastries and a window was all I required.
With nothing to do and nowhere to be, I managed to while away quite some time watching the trees drip and the puddles form.
You see, London has it's own particular brand of melancholy on a rainy day. And frankly, there's a not inconsiderable degree of satisfaction to be gained from watching others getting wet instead of you.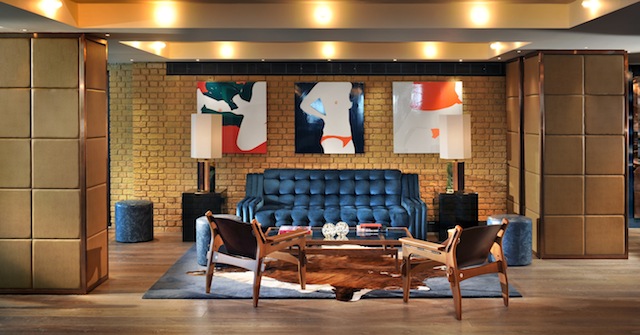 View Hotel Info, Rates & Availability
In keeping with its contemporary offering, the Belgraves is hosting an exhibition of cutting-edge art in conjunction with curators A Space For Art. The current exhibition runs until March 2014. For more information on A Space for Art and its activities, visit the website.