If you equate Mayfair with stuffy, the Mayfair Townhouse will come as something of a surprise. Across 15 rambling Georgian townhouses in Half Moon Street, discreet elegance rubs shoulders with an engaging playfulness, witnessed in some of the eye-catching art works that draw you down the hallways and stairways.
They begin in the foyer with Bosie – a shimmering peacock with 25,000 Swarovski crystals an real tail feathers – named for the most famous lover of Oscar Wilde (Bosie being the nickname of Lord Alfred Douglas, son of the Marquess of Queesbury). This is no coincidence because Wilde's most famous work, The Importance of Being Earnest, opens here in Half Moon Street in the flat of Algernon Moncrieff. Interestingly enough, P G Wodehouse gave Bertie Wooster an apartment here, too. And perhaps with both of these iconic characters in mind, the bar and restaurant of the hotel is called The Dandy.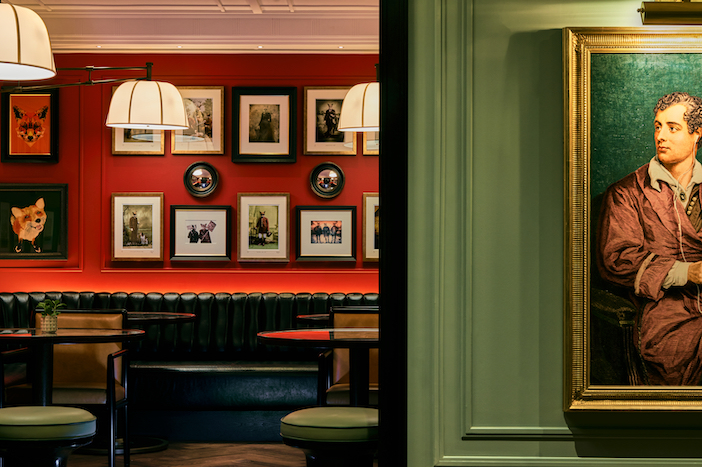 This is a dimly lit theatrical spot which aims to give the atmosphere more of a private club than a restaurant and is overseen with no little panache by Dandy Bar manager Piero Monaco. It lays no claims to being the kind of restaurant you might expect in a Mayfair Hotel – let's face it Mayfair has more than its fair share of fine dining – but is rather a retreat from the busy streets with a menu that fits your mood.
So a cocktail and a nibble perhaps? Let me recommend Calabria (based on Veuve Cliquot and citrus) with some tuna tartare. Or a tapas-style spread of small plates? How about Jerusalem artichoke croquettes (I could eat these all day), with some charred peppers and maybe some truffle and Parmesan arancini. If you want something more substantial, there are burgers and steaks as well as a rather wonderful lobster curry.
It's a pretty good place to stay, too. The bedrooms are tranquil places with pristine white bed linen set against dark wooden furniture and equally dark comfy sofas. The bathrooms are elegant with plenty of marble, underfloor heating and mine had a slipper bath.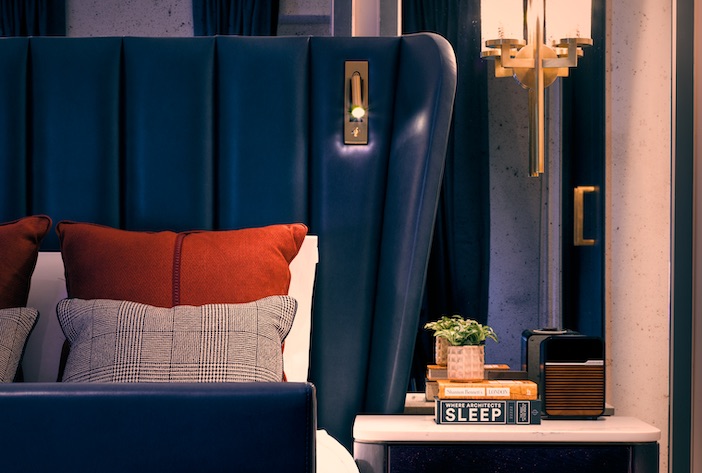 There's plenty of attention to detail here. The mini-bar doesn't have the usual selection but rather local artisan-made drinks like Pomegranate and Basil sparkling water – and everything in it is free of charge. Speaking of which, there's a box of chargers – just in case you forgot something essential. And when you return to your room for the night, there's a copy of The Importance of Being Earnest on the bedside table, complete with Art Deco cover.
With the same sense of fancifulness, there are door knocker foxes on all of the bedroom doors. This may be a reference to the Renards – a family of wealthy Huguenots who built many of the townhouses in Mayfair. There again, it may just be another bit of whimsy. And then there's Alice. Alice in Wonderland is referenced all over the place, too, and here I can't find any connection except perhaps that Lewis Carroll's world is redolent of the kind of mischievous Englishness they love here.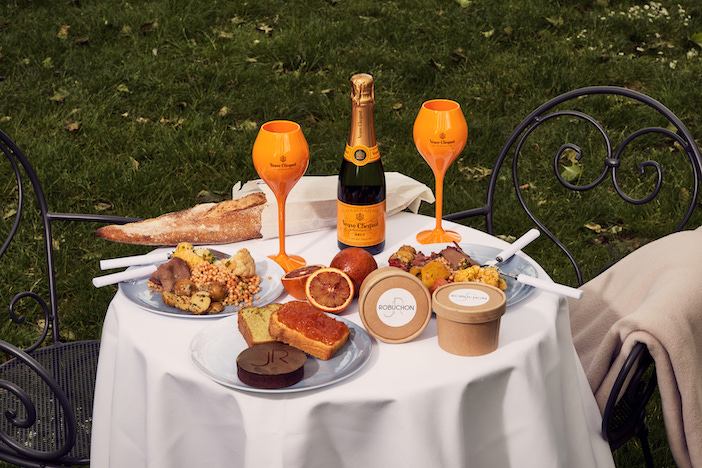 And what could be more English than a picnic? They have their own take on that here, too. The Green Park picnic (the park is a couple of minutes' walk away) comes in a specially styled backpack. After all, who wants to be hampered with a hamper if you want to go for a post-prandial stroll? It's a pretty sensational menu, too.
There are generous tubs of salads – one based around lentils, one lemony and beany; delicious mini-baguettes; quiche; more generous tubs, this time of smoked salmon and zingy roast beef; sweet treats; and, of course, a half bottle of Veuve Cliquot. Perfect.
Now all we need is the weather.
The Mayfair Townhouse, 27-41 Half Moon Street, London W1J 7BG. 0209 138 3400. For more information, please visit www.themayfairtownhouse.com.