In my humble opinion, any mum-to-be deserves a jolly good pampering before the big day. Nooo, I am not going 'all American' on you, but seriously, have you seen One Born Every Minute? No? Then don't even think about trying to talk me out of an utterly decadent 'babymoon'.
And, as the crazed owner of one highly energetic toddler already, and a shell-shocked soon to mother of twins, by golly do I deserve a spoily one. Forget a quick massage or a token spa day, 5* hotel rooms will soon be a thing of the past for my unexpectedly large brood, so for my last child-free girly break I was going out in style. "Hello, is that the Four Seasons?" …
Yes, that's right. When you need to immerse yourself in bucolic bliss and surround yourself with tweed-clad staff hanging on your every word, Four Seasons Hampshire is the place for you. Let's be honest, a well-staffed 18th century Georgian manor surrounded by 500-acres of historic parkland, gardens and meadows, aids most of life's hurdles, no?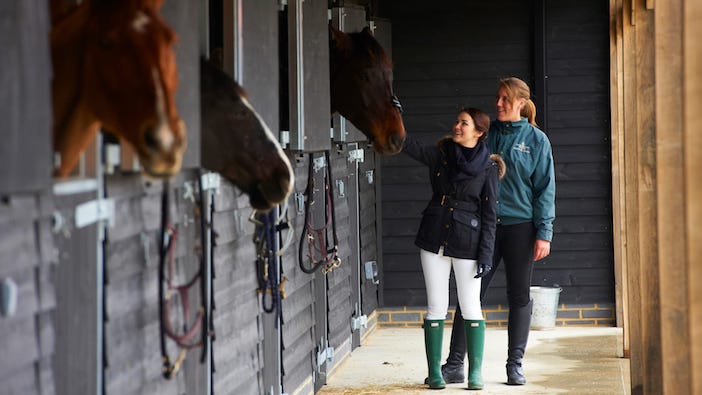 On my last visit, as a footloose and fancy free twenty something, I made full use of the hotel's endless activities; cycling around its grounds, galloping through its flower-peppered fields and swigging copious amounts of champagne at its bar. This time, I was after an altogether more sedate experience and the spa, located in a restored 18th-century stable block, seemed the perfect place to start.
Let's be straight up. If there is one thing that you do not want to be around on your babymoon, it's babies. Or miniature humans of any kind, in fact. What? Those womb-wobbling, baby-mewing maternal hormones haven't taken over yet, I still need a massage over a muslin and a snooze over a snuggle. So, you would think that checking-in at one of the UK's best luxury family hotels over the school holidays would be a little foolish, right?
Wrong. The creation of Sharkie's Reef, an all singing, all dancing kid's pool with endless slides, fountains and jets, means that while the little ones are having the time of their lives surrounded by colourful plastic and excitable screams, the spa gang remain blissfully unaware, succumbing to the vitality pool and floating around the conservatory in hedonistic bliss. This is just one example of how this iconic country manor keeps everyone happy.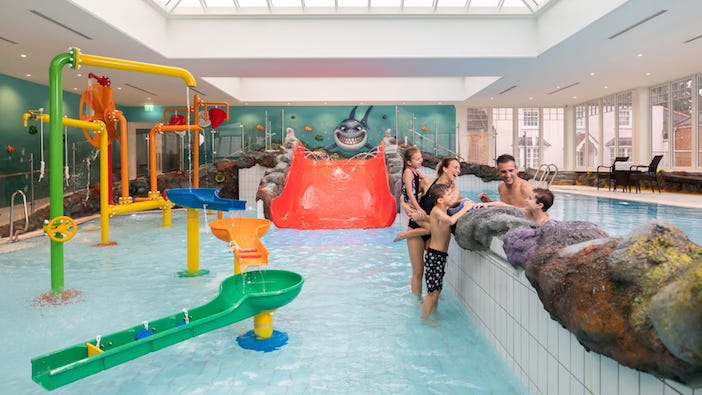 After a morning of gossiping with my partner in crime (and fellow mother escapee), Annika, nibbling on the spa's complementary fruit salad and freshly baked pastries, we headed to the spa's eatery, Café Sante. Expecting the usual overpriced but under dressed salads and uninspiring wraps so often found in spa cafes, we were really impressed with the aromatic Asian cuisine on offer.
In fact, to call it a café undersells it a little, at first, I felt somewhat out of place in my oversized spa robe and slippers, surrounded by neatly laid tables, smart waiters and glamorous ladies sipping their lunchtime champers. Our pad Thai was refreshingly silken and the red Thai curry, which they made vegetarian for us, was dangerously moreish.  If this was the café, we were now officially excited for dinner.
After lunch, I sloped (okay, waddled) off for my 'dreamy pregnancy massage'; a soothing 60-minute treatment which focussed on the area's which plague mums-to-be; lower back, shoulders and weary legs, using a luxury British massage oil rich in rose hip, to ward off evil stretch marks. As a parting gift I was given the remainder of the bottle, which I obsessively massaged over my bump, morning, noon and night.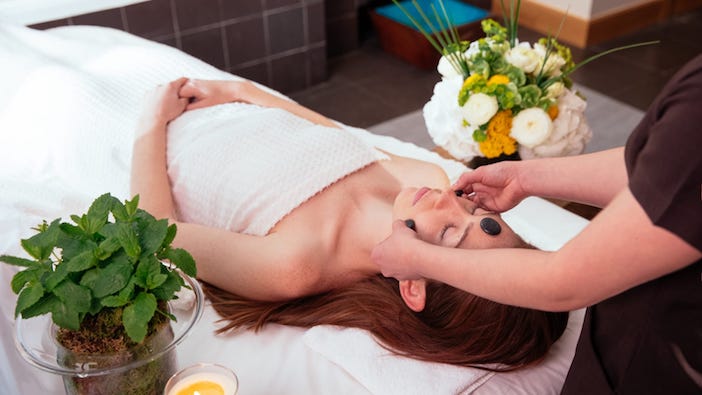 Since my last visit, the hotel has a new signature restaurant, Wild Carrot. Named after a lacy white flower which is native to the rolling meadows on to which the restaurant gazes, it is decidedly hipper than its previous establishment, Seasons. A prohibition-style cocktail bar greets you, tempting you with seasonal craft cocktails… or mocktails, for those in need. Minutes after sitting down a waiter dashed over, eager to offer me a plump pillow for my back – another thoughtful touch.
Our dinner got off to a super start. My puy lentils came with a mix of tomato, smoked yoghurt and leeks and Annika's baby spinach salad, despite looking a little uninspiring at first, was brought to life with by a delicious homemade miso salt, yuzu and truffle which coated it.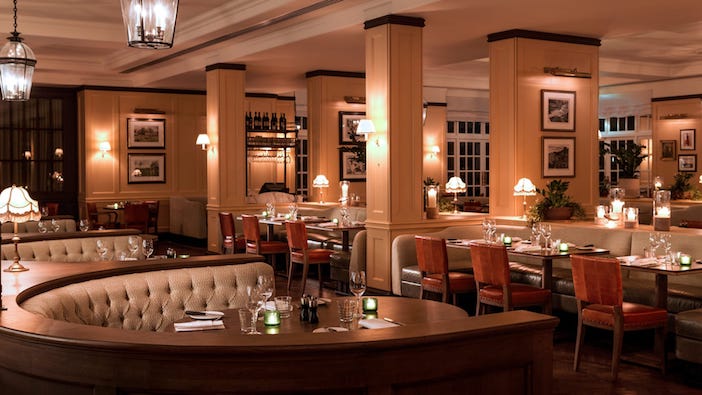 My main, a perfectly cooked Dover sole, was expertly fileted at the table, with tangy capers cutting through the satisfyingly buttery sauce. Annika's venison wellington was also a triumph. Despite having an early sitting during the school holidays, it still managed to feel like a sophisticated, grown-up affair, with families neatly nestled to one side.
Our last day was dedicated to exploring the grounds. Dating back to the Domesday Book of 1086, the hotel's manicured gardens and the rolling parkland surrounding the manor still boast plenty of historic features, including a 16th-century dovecote and walled garden. In fact, Dogmersfield Park was the site of Henry VIII's first meeting with Catherine of Aragon. Despite this, it is still the chosen backdrop of many a hopeful wedding shot, and it is easy to see why.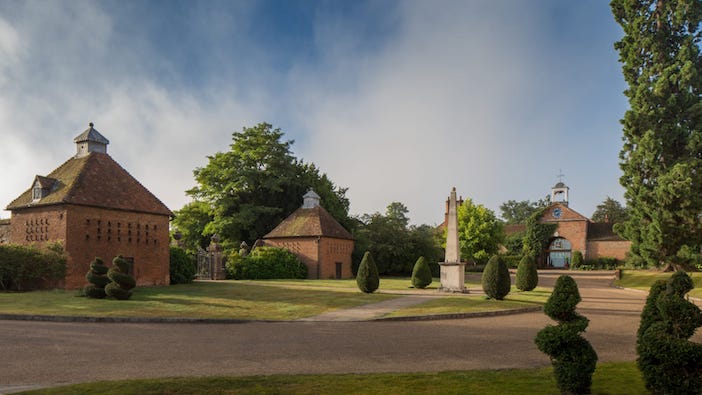 Despite feeling like we had every inch of the grounds to ourselves, with only a lone rider trotting past as we skimmed the canal on our early morning stroll with a takeaway coffee in-hand, we knew that somewhere, the activities which hid in tree tops, down canals and in fields, were just waking up for the day ahead. Somewhere, a crew were busy preparing the boat which ferries guests along the waterway, adrenaline-fuelled children were getting ready to fly through the trees on the high wires, keen fishermen were gathering their tackle and shooters were polishing their guns. Where they were hiding, nobody knows.
This is the beauty of Four Seasons Hampshire, for me. Its ability to feel like two completely different hotels at once. On the one hand, the well-equipped spa rivals the best of them when it comes to creating a true retreat package, and on the other, children literally do not want for a thing, with endless action-packed adventures and amenities at their disposal 24/7. And, somehow, the two co-exist in perfect harmony, blissfully unaware of each other. House them both within a timelessly elegant country house surrounded by rolling meadows and ornate gardens and frankly, it ticks all of the boxes.
Maybe 5* hotels aren't a thing of the past, after all.
For more details of Four Seasons Hampshire's spa packages, including babymoon offerings and details of treatments, as well as family and couples options, visit www.fourseasons.com.