Facials are finally back! And to celebrate this particularly depressing bit of the lockdown restrictions coming to an end, it was clearly time for something a bit special.
111Skin is based at – surprise, surprise – 111 Harley Street. These are the headquarters of Dr Yannis Alexandrides, cosmetic surgeon and now a pioneer in non-surgical treatments, too. These treatments were a development that was almost serendipitous. Very simply, Dr Yannis (as he is known) developed his Dramatic Healing Serum for his patients to use as part of their post-surgery aftercare. The results were so impressive that the patients started asking for the serum just on its own and Dr Yannis started to develop other products around it.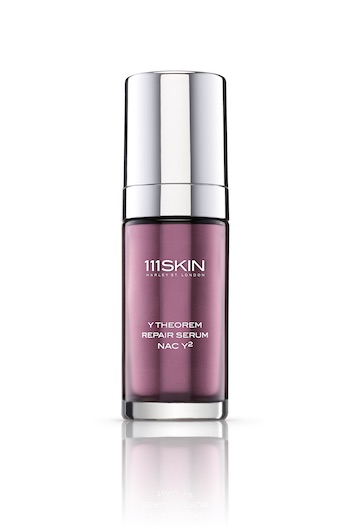 The serum itself is based on a key proprietary formula – NAC Y2 – and this really is an essential part of any facial you'll get at 111. Here, they call it their hero product. But there are now several ranges of products, all dealing with different skin types and problems, and a menu of specialist facials. In fact, as Milena Naydenov, Global Head of Aesthetics, explained to me, the facial menu is just the launch pad for treatments and each one is adapted to the client's specific needs. "For instance," she says, "I might get a patient of 40. The top part of her face is dry, the bottom part is oily. If she uses a rich cream to combat dryness and wrinkles, she gets a break-out on her chin."
At this point, Milena shows me one of her masks – the wrapper tears in half so you can mix and match different halves for different skin types. And the masks themselves are not the usual gauze, infused with product. These are bio-cellulose masks infused with complexes that were inspired by wound-healing processes. Think of this mask as a kind of second skin, encouraging a much improved penetration of the ingredients. "The fibres are 500 times finer than tissue masks," says Dr Yannis, "and bio-cellulose can lock hydration into the skin to soften and saturate it with nourishment."
But back to my own experience and Milena's close examination of my own skin problems. Interestingly, the first thing she asked was what I felt most concerned about – and believe me, this isn't how it works with off-the-peg facials. Where to begin? There were my under-eye dark circles, I sighed, and patches of redness and uneven tone. Then there were lines especially by eyes (laughter lines are no laughing matter). Not so much where to start then, as where to finish.
Milena took all of this in and pointed out some extras of her own. Did I realise, for instance, how dehydrated my skin was? "I'm going to perform the Celestial Black Diamond non-surgical lift facial," she explained, "but customise it to meet your specific needs. When the skin is irritated and dehydrated it doesn't respond well to treatment so using some of the products from our 111SKIN reparative range, we can nourish and calm the skin first. This will contribute to even skin tone at the end of the facial with less redness and added hydration.
"I'm also going to give you a deep facial massage to relax the facial muscles while firming the skin. I will use a multi-acid peel for gentle exfoliation so the ingredients will have better penetration. And I'll use a hydrogel ask for the neck and décolletage and our new Y Theorem Bio Cellulose sheet mask for the face."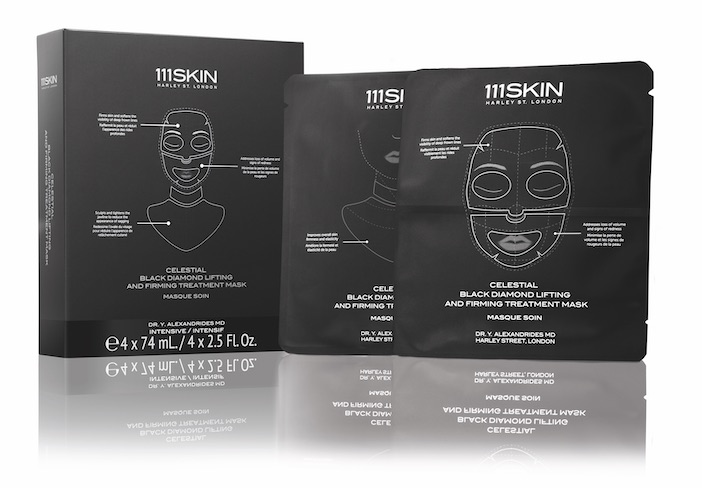 Combining elements of the Reparative Facial and the Black Diamond Facial addressed different problems. The Reparative is particularly good for dryness and flakiness, sensitive and dehydrated skin; while Black Diamond is good for anti-ageing and unevenness of tone or pigmentation. Clearly, I was in need of some serious work.
We began with a double cleanse to remove all impurities, oil from clogged pores and general debris (think of all that pollution our skin is breathing in daily). Then there is an energising toner to balance and calm the skin and neutralise free radical damage. Black Diamond gets its name from nano-particles of – yes, black diamonds – that encourage the active ingredients to penetrate deeper levels of the dermis and stimulate collagen to fight wrinkles and crepiness. As I said, no ordinary facial, this.
So, there were serums and masks, an eye lift gel, hyaluronic acid aqua booster, creams and toners and a wonderful massage of the neck, face, chest and jawline to stimulate blood flow and create a toned and contoured appearance. The whole thing took an hour and a half (though an hour-long version is available too) and I could have stayed there all day.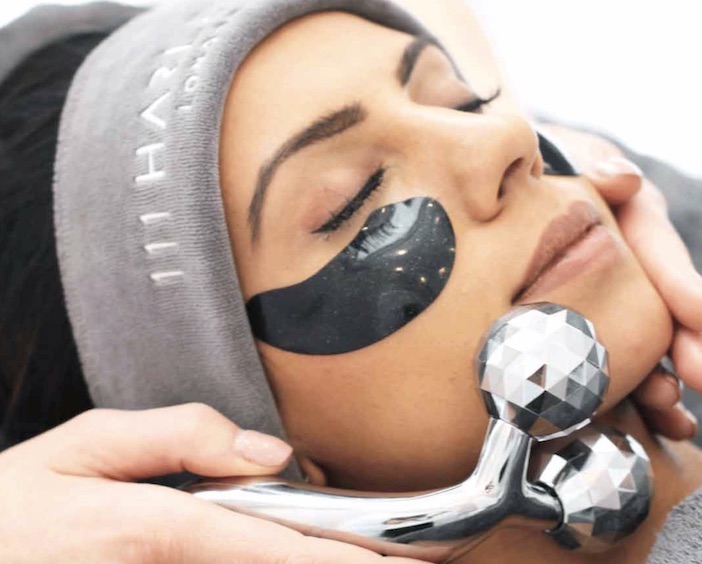 This was just what happened on one particular day. However, on another day, Milena points out, she might do something completely different. "A customised approach is very important to achieve best results as skin changes depending on a lot of external and internal factors. I treat what I see at that moment and what your skin needs most."
The most important factor here, though, is the outcome. Every facial you have will almost certainly promise to plump, tone, firm and give you a glow. All too often, however, there is a very short-term result (and I'm talking about an hour here) when all that massage and stimulation kickstarts the blood flow and creates an undeniable facial glow. After that you mainly (as my husband puts it) "look shiny".
So I cannot emphasise enough here that this experience was a very different one. I am writing this a week after my 111 facial and I can still see very clear results – reduction in fine lines, an even tone and complexion, more firmness. It seems to me Dr Yannis has come up with a subtle magic. In the meantime, Milena tells me that this is just the start and there are more advanced facial treatments in development. All I can say is – let me at 'em. Watch this space…
For more information on 111Skin products, please visit www.111skin.co.uk. For more information on 111 Harley St. and its treatments, please visit www.111harleystreet.com or call +44 (0)344 692 1111.