The weather is suddenly wintry after a decidedly mild autumn. The chances of overseas travel are dwindling by the day. Not a great run-up to the festive season, right?
It could be time for a break then, somewhere tranquil and cosy, with roaring fires, great food and a little bit of luxury. And, of course, some excellent treatments to soothe away the stress.
Ashdown Park is just such a place. In the wonderful Ashdown Forest in Sussex near to Forest Row it's a splendid pile of a country house. At first glance you would be forgiven for assuming it was ancient. In fact, it's Victorian Gothic with extensive additions made in the 1920s (all very sympathetic to the original). There had been older houses on this spot but they were repeatedly knocked down and this building has been, among other things, a convent. The nuns may have been drawn by those Gothic windows and there is a large and beautiful chapel, now used for weddings.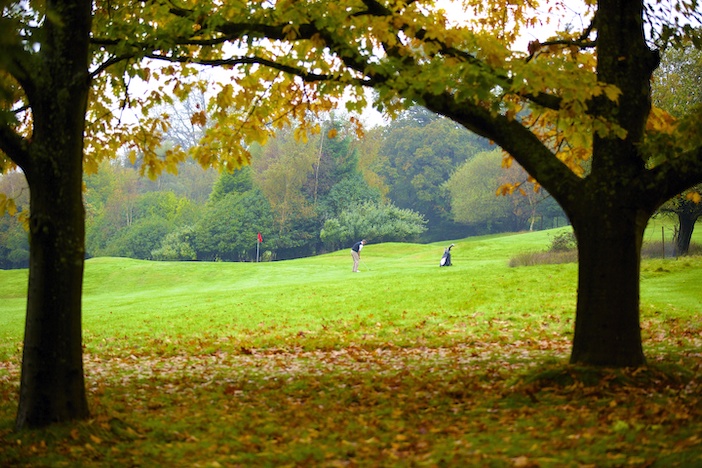 Beyond the house are tennis courts and a golf course and there are lovely walks either in the forest nearby or in the gardens (they even have a secret garden). The rhododendrons make a forest all of their own – it would be quite a sight in May, I imagine.
So a good place for a winter's walk, tea by the fire and then a pretty amazing dinner. The main Anderida restaurant has an eight-course tasting menu with an accompanying flight of wines. I didn't go quite that far but there seemed to quite a few additions to the courses I chose (an amuse bouche here, a sorbet palate cleanser there). I'm really not complaining here. The cooking is full of ideas and great unexpected flavours. My first course, for instance, combined beetroot, charred avocado, artichokes and herbs and there are, incidentally, a lot of vegetarian dishes on the menu.
My main course was a delicious Mirin Roasted Duck with sesame, soy jam, bok choi, crispy wonton and cashews. I never have puddings. Honestly. But some of these just sounded so tempting – Peach and Honey; Banana and Miso Parfait; Sticky Toffee Apple Cake. Please don't judge.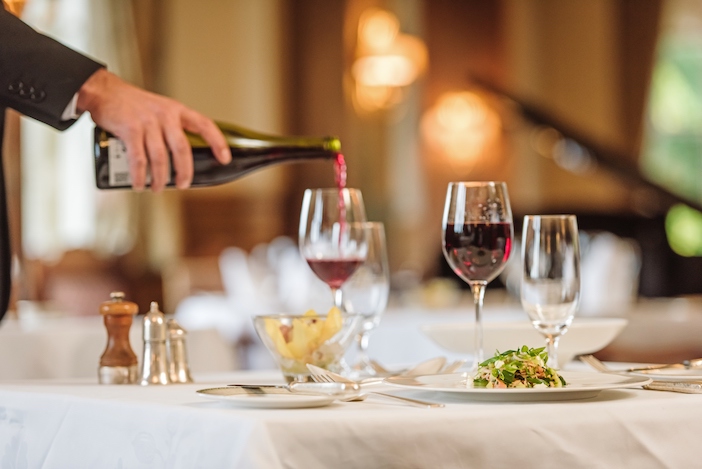 The hotel also has a bistro style restaurant, over in the spa annexe – recommended if you want something a little lighter. Which, of course, brings me to the spa. This is not the kind of full-on spa you'll find in many hotels and the facilities are a pool (with timed entry during the current restrictions – you basically get an hour to yourself) and a Jacuzzi.
This is a spa that is much more treatment based and they have some very unusual options. They use Kerstin Florian products, botanically based but with the latest scientific ideas thrown in, blending natural products (thermal mineral water, mud, algae, herbal extracts and essential oils) with hyaluronic acid serums and vitamin C. And it's not just products, there is a special Kerstin Florian kit. So for my Gua Sha instant lift facial, there was – you guessed it – the Gua Sha kit. No, me neither. It turned out to be a thin jade implement shaped like a wonky heart.
Gua sha is a traditional Chinese medicine practice which is believed to release unhealthy toxins and stimulate oxygenated blood to flow, promoting cell repair and regeneration and reducing puffiness. In TCM it can be used pretty harshly (not exactly comfortable) but here in the gentle hands of my therapist Molly it was all rather pleasant.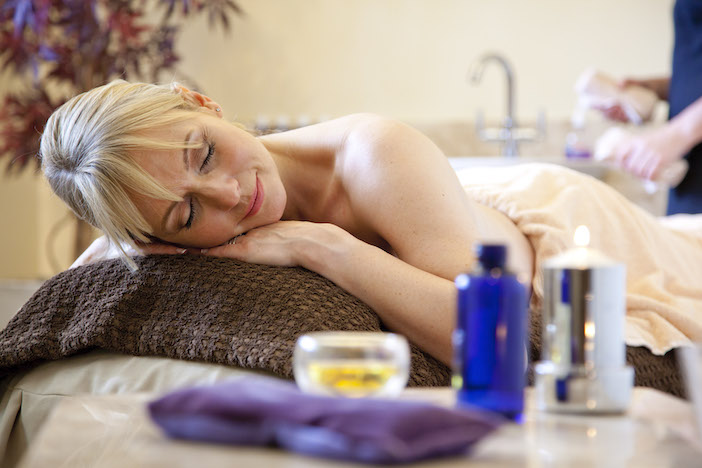 By the time I got to the Gua Sha facial, though, I was already pretty relaxed as my session had started with the Ultimate Forest of Dreams Ritual. The forest in question must be one of lavender because the oil, the balm, the body spray and even the eye pillow are all scented with it. Lavender is one of the most commonly used essential oils but it is a pretty powerful one. It is used to calm the mind and senses and recommended for those who have trouble sleeping. It is one of the most gentle essences and you can (and this is very rare among essential oils) apply it directly to the skin without having to dilute it in a carrier oil. However, it also sharpens the focus and clears the mind. So, while this was a deeply relaxing treatment, I was very aware of all of its stages.
It began with an exfoliating body scrub, the scrub itself removed with hot lavender-scented towels. A truly luxurious massage followed, with long gentle strokes by hand and also with hot stones (and heat is itself very relaxing). Being very slow and gentle – not to mention a whole 85 minutes – a feeling of deep relaxation and well-being was inevitable.
And so to the facial. I explained to Molly that my skin has always been very dry, so I was definitely looking for hydration. Interestingly, Molly had a gizmo for that and did a hydration test on my forehead and my cheek – and yep my skin was in the dry range (my score was 34 for both areas) though at least it wasn't dehydrated (below 32).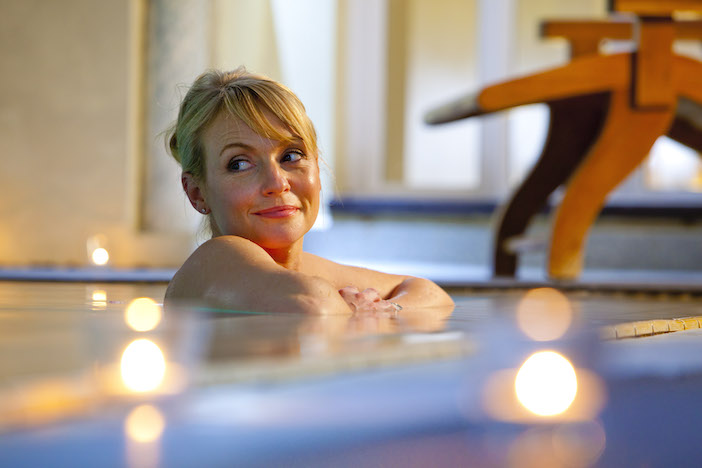 Bearing all of this in mind, she chose products that were going to be deeply rehydrating: neroli cleanser, make-up remover and spray; an algae gel masque; a neroli facial oil; liposome eye and day creams. She began, though, with an enzyme peel to take away the dead skin cells and open up the pores to receive what was coming next. Along with the Kerstin Florian products, there was a gentle facial massage, a jade roller and, of course, the Gua Sha heart. The aim is to improve the circulation, release toxins, stimulate lymphatic drainage and replenish the skin, making it more radiant.
And the results? I thought my skin was looking thoroughly nourished but that was just my opinion. Back to the hydration gizmo. My forehead had now reached a score of 41 (the normal level of hydration) while my cheeks and chin had soared to 46 – and that is pretty darned good for a cold winter's day.
Ashdown Park Hotel, Wych Cross, Nr Forest Row, East Sussex RH18 5JR. For more information, including details of Christmas offers and seasonal packages, please visit www.ashdownpark.com.