Let me fess up from the start of this month's spa review. Strictly speaking, this is not a spa. So you won't find a sauna or a steam room here, you won't even find a pool. It does, though, represent a well-honed approach to wellness that includes fitness, exercise classes, a rather nice café and a highly bespoke set of treatments.
Bodyism is based in Westbourne Grove and, if you want to go to classes there or spend time in the extensive gym with a personal trainer, you'll need to be a member. Classes take place in one of the two airy studios and include their own takes on yoga, Pilates, barre, body sculpting and dance. I tried the body sculpting and it came with plenty of bells and whistles (ankle weights, hand weights, Pilates ball, and a brand new rubber band that proved extremely testing!). Taught by Deanna, it was thorough, varied and fun.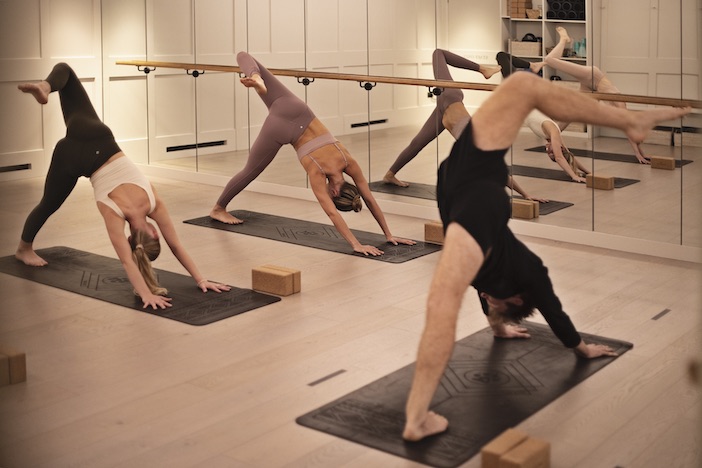 However, if what you are looking for are treatments, then you don't have to be a member. Bodyism has two treatment rooms that offer a surprisingly wide range of therapies. Run by Tarryn Warren, they are totally bespoke. "Off the peg" is, of course, available but Tarryn's preferred approach is to book a time slot and work within that timeframe to produce the best results, tailored to the individual. "It is," as she points out, "the results that count."
So, following my class, we met up and planned a dual functioning 80 minutes. There would be two simultaneous treatments: the Signature Bespoke Facial teamed with the Body Ballancer (and, yes, that really is the correct spelling). The Body Ballancer bears a striking resemblance to Wallace and Gromit's Wrong Trousers. They are all laid out on the treatment bed, looking flat and innocuous. You slide your legs in and zip up the sides and a strange wheezing begins as they slowly inflate. And then they begin. The trousers squeeze and release from the tips of your toes, up through the arches of the feet, then the ankles and all the way up to your waist. There are 12 steps (I counted them) and then they repeat.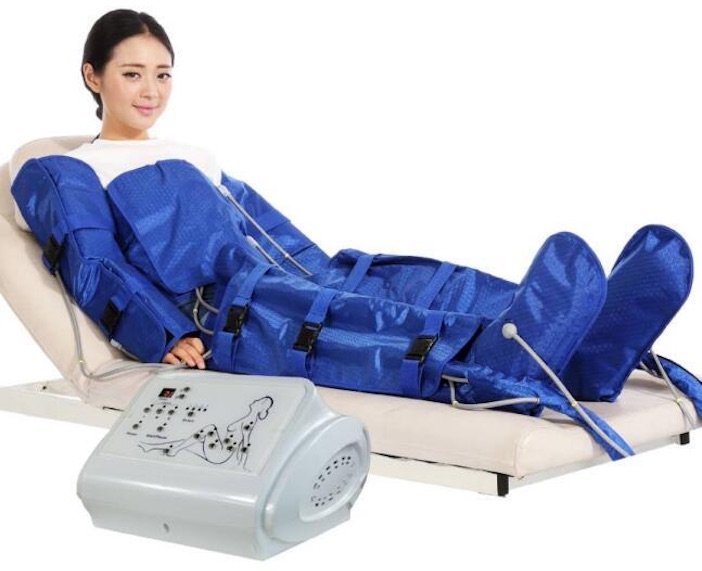 Now, first of all, I have to say this is the most blissful sensation. It's a massage, obviously, but its slow, predictable rhythm lulls you into a relaxed, almost meditative state. There is, though, a lot more to it than this. The Ballancer works on the lymphatic system and this supports your immune system by removing toxins, dead blood cells, pathogens and other waste materials. It helps you absorb fats and fat-soluble vitamins and delivers these nutrients to cells as fuel. And it removes excess fluid and waste products from the spaces between the cells and organs. If you suffer from water retention, this is your baby.
In terms of your health, the lymphatic system is vital (if it packed up, you'd die within 48 hours). It includes your lymph nodes (these often swell up as an early sign of infection) as well as various organs, including the spleen, the thymus and those often removed ones, the appendix and the tonsils – previously thought unnecessary, the science now says, hang on to these for as long as you can!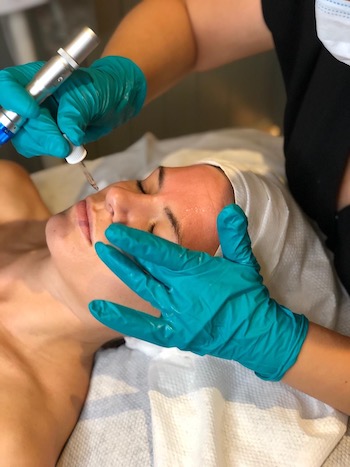 The lymphatic system, however, doesn't have a pump to keep it moving as the circulatory system does with the heart. Instead, it relies on movement, gravity and breath to keep it flowing. So the Body Ballancer is quite the immunity booster and its rhythmic contract-and-release also improves the skin (including cellulite), the body shape, water retention, digestion and even helps you sleep.
All of this was, though, almost a background to the main story: the bespoke facial. Tarryn uses a blend of the traditional and the scientific to obtain those results and this includes a variety of machines that can be combined with different products and manual techniques. So, in my case, while there were the usual steps of cleansing and toning, masks and massage, there were also A-lift nanocurrent and LED light machines. Tarryn uses a wide variety of products, too, including for me Omorovicza (a range based around Hungarian thermal waters full of minerals and trace elements), Esse Skincare (with organic probiotics and prebiotics to feed the skin's mictobiome) and Epionce (restorative botanical ingredients developed by a clinical dermatologist).
So, lots of cutting edge products but also lots of hands-on attention. This included exfoliation (with red algae and ferulic oxypods that release oxygen from the blood vessels) and deep pore cleansing (extractions – a bit of an ouch!). Then there's a great face, neck and shoulder massage, steaming and an antioxidant vitamin infusion. The LED red light treatment reduces inflammation (and it's anti-ageing) while the Nanocurrent machine boosts skin energy and collagen and tones the facial muscles.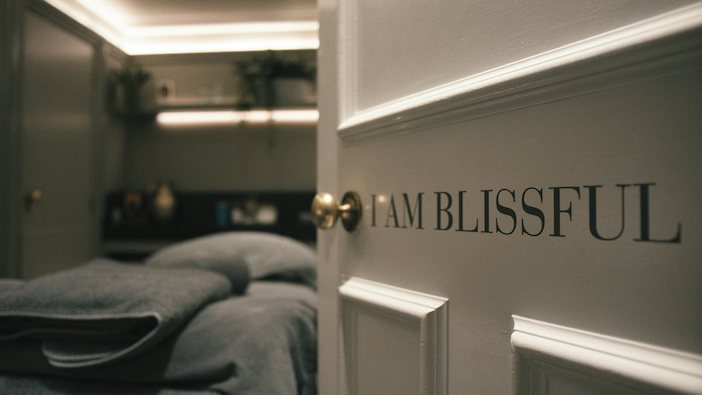 So, quite a facial. There are plenty of other treatments, too, and Tarryn has a range of therapists who offer everything from massage and homeopathy to perfect brows or Cognitive Behavioural Hypnotherapy.
Not quite a spa, then, but a place that would put many spas to shame with what's on offer. And those all-important results? The facial fantastic – skin plumped, toned and even – while the Body Ballancer had left me svelte and energised. A pretty good way to start the weekend, all in all.
Bodyism, 222-224 Westbourne Grove, London W11 2RH. For more information, please visit www.bodyism.com. For more details about personal therapies with Tarryn, please visit www.tarrynwarren.com.