Budock Vean has the feel of a country club – golf course (designed in the 1920s by James Braid), tennis courts, a truly lovely park and woodlands that stretch down to the River Helford on the south Cornwall coast. At 7pm, they serve canapés (some of the most delicious I've ever eaten, incidentally) in the bar. Afterwards, guests go in to their tables (you keep the same one for your entire stay) for dinner at the hotel's award-wining restaurant. There's an English country house atmosphere in the main historic building (there's been one here since around 800AD!) and the rooms are large and luxurious. So, relaxed, charming, maybe a bit old-school, recherché, hardly cutting edge, you would suppose. Think again.
Budock Vean has the first spa in the country to offer CBD treatments. CBD, or cannabidiol, is the non-toxic, non-psychoactive component of the hemp plant, aka cannabis. It's only been legal to use in any form in the UK since November last year. This is not the case for another compound derived from the cannabis plant. THC (tetrhydrocannabinol) is the primary psychoactive compound in marijuana, the part that gives you the high. CBD doesn't have this particular effect but it certainly has some effects, perhaps unique ones, of its own.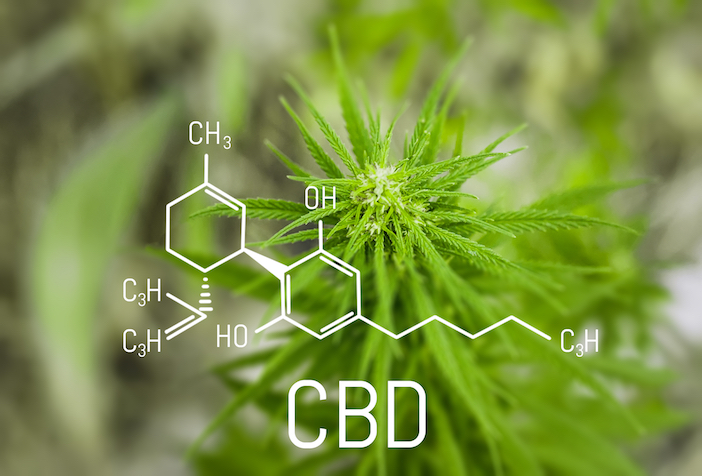 It has been introduced at Budock Vean by Martina Crkonova, the Natural Health Spa's innovating Slovakian manager who is qualified in Chinese and Herbal Medicine, acupuncture and reflexology and is currently doing a Masters degree with the International Centre for Cannabis Therapy in Prague. Martina told me, "CBD is such an effective and natural way to target chronic pain, arthritis, skin conditions and stress and it can tackle feelings of depression and anxiety while enhancing feelings of wellbeing, relaxation and calmness."
She started off by showing me round the spa itself – there's an enormous indoor pool with an open fire in the winter, a sauna and outdoor Jacuzzi. "We don't have the most expansive spa facilities here," she tells me, "but we absolutely focus on the individual, who they are and what they need." One of her biggest targets is mental health. She is keen to point out in this context the benefits of being in such a beautiful natural setting – "an important part of the therapy is having the time to stand and stare."  Martina herself grew up in the mountains in Slovakia where her grandmother gathered herbs for homemade remedies and family outings were to hot thermal springs and natural mud baths.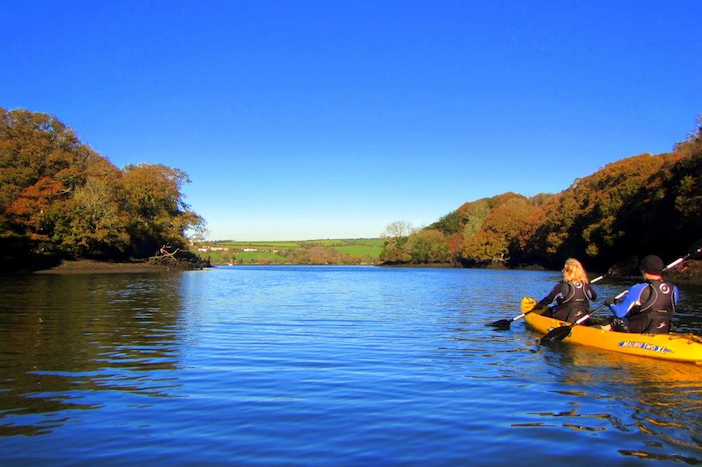 So, natural surroundings are definitely part of the treatment here. To that end, there are yoga classes by the riverside, and as well as Budock Vean's own park, it's in close proximity to Cornwall's beautiful Southwest Coastal Path and numerous gardens (including Glenduggan, almost next door to Budock Vean and probably my favourite in all of Cornwall).
When she combines the oil with other treatments – massage, hot stones, wraps, Himalayan salt stones, even manicures and pedicures – these therapies can also increase mineralisation, collagen production, moisturisation, anti-inflammation and skin health. So, big claims.
I was booked in for an hour's CBD massage with Martina (back, neck and shoulder with some reflexology using CBD balm on my feet). She was clearly concerned to manage my expectations. "There are no highs with this one," she cautioned, "so don't expect levitation. And it can be a bit like lavender oil – some people it affects, others it doesn't. However, it does in large part (around 70%) enter the nervous system and it rebalances the same substance that occurs naturally in the body." Really? I had no idea.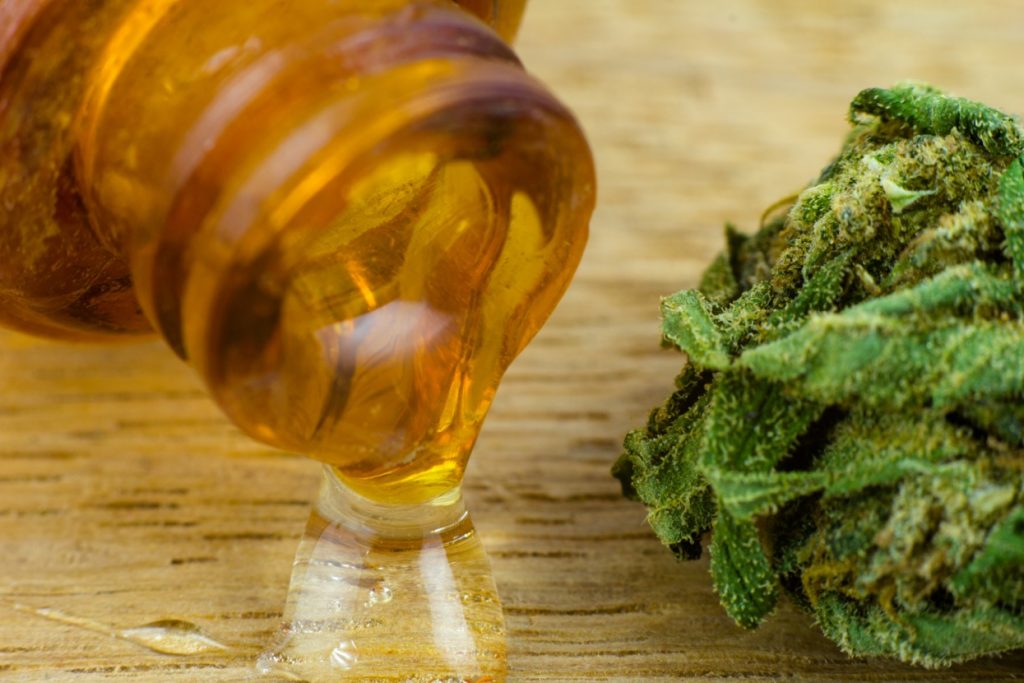 It turns out that the body has millions of cannabinoid receptors in the brain and nervous system and natural cannabinoids are produced within our own bodies. This endocannabinoid system regulates our bodies in a number of ways and when CBD oil is absorbed through the skin into the nervous system, it boosts and regulates the endocannabinoid system, too.
The quality of the oil is important, though. There is another product, hemp oil, which though it is derived from the same plant, is derived from just the seeds and the CBD content of the oil is actually negligible.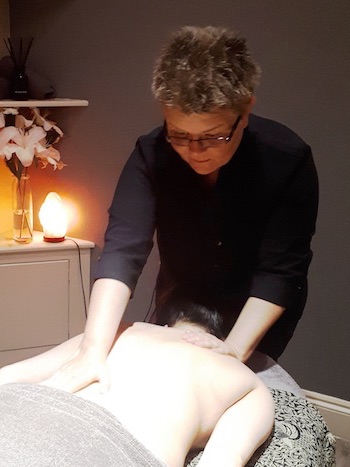 For this reason, Martina sources her oil from Californian Organic Hemp Farm – "It's organic and hotter climates tend to produce a better oil so what we have is premium quality."
So, after all this build-up, how was it? No, I didn't levitate, as Martina had advised me, but I did feel super-relaxed and not just in the way you do after most massages. It seemed to me that my breathing, even my heart rate, were somehow steadying and lowering. I was still feeling remarkably chilled when, after the massage, I put my trusty Fitbit back on. And, sure enough, my heart rate had reduced. And not just by a little bit. My normal resting heart rate is 67-69 beats per minute, which is on the good side of average. Now it was 50 beats per minute, which is something you might expect from an Olympic athlete. Even more surprisingly, having had the massage in the morning and after a busy day, that evening it had gone up only to 52 beats per minute.
This is not only one of the few times I've been able to measure a result from a spa treatment in anything approaching a scientific way, it also surely also suggests that CBD research could result in some major health breakthroughs. Watch this space.
Budock Vean Hotel, near Helford Passage, Mawnan Smith, Falmouth, Cornwall, TR11 5LG. For more information, including details of CBD spa therapy, visit www.budockvean.co.uk.